You Want Good Questions? Well Thursday Had Them!
One more day closer to Playoffs and World Series! Invites went out all over the place tonight, can't wait to get in to a little post season action! Check out the recap of how games went, up and down the east coast! That's right- did you know we are in Florida now?? Next time you find youself down on St. Pete's beach head on over to the Blue Parrot and give Brittany some PHT love.
Zoe! Zoe and her tu-tu danced away with some trivia glory dreams last night at Champions. Apparently no one pays much attention to Elmo's poor, neglected girlfriend… Add that to a rough workout of a question, and teams were seriously stretching the ol' braincells tonight. If you wanted the top spot, you had to work for it! Had some Jill vs Jane issues, and a few interesting google searches later all was forgiven and my computer had a new virus. Thanks for that 😉 Any night where we get to talk about the short comings of a Mexican drug lord is a good night!
Talk about a tough final! Only two teams snagged it, the rest of you drew very nice symbols but none of them were the obelus. Once the final scores were calculated it would have been Vitrifiers who took 3rd but they were one over the limit for the self check out line so they had to pass that position on the podium on over to Dewey, Cheatum and Howe! 2nd went to Charlie and the Vodka Factory as one of two teams to get the final correct. OUr 1st place winners tonight were Power Vac! Impressive job gentlemen! Next week we are starting off with the Apollo Space Program. Study up and I will see you next week! ~Samantha
Wild game here at Bunker, these folks are crazy for a lack of a better way of putting it. Game was REAL close up to right after the puzzle, unfortunately for many teams it was an uphill battle after that.
Here are the results of tonight's game:
Your Mom in 1st
Belmont Twerk Team in 2nd
Cake or Death in 3rd
House Champion is still up for grabs down here at Bunker, so we'll have the coronation next week. Our first category will be Dim Sum, yummy! ~ Ronnie
Another exciting night at the Blue Parrot. It came down to the final question. We had Ruthie's Marauders in dead last going into the final, however, they were the only team to get the correct answer, bumping the team up to 2nd place! Also, congrats to the Quizknows for taking first, and the Wizards for taking 3rd.
The category next week will be TV Westerns.
It was a battle to the finish tonight. In first place we have In Bocca, followed by Anul Bum Covers, and lastly Cup Chicks for a well rounded game. Stay tuned next week, see who will receive the honor of being Main Street Oyster House's House Champs! Next week we will start with Hamlet.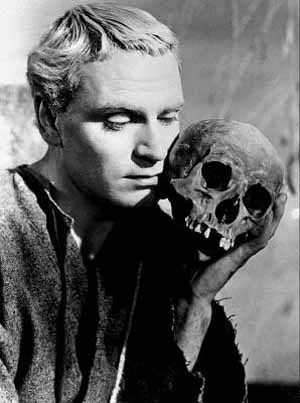 We had another great game last night at Guido's Speakeasy! It was exciting to watch the top 3 spots change with different teams after each round, and just when I thought the final would change it up one more time, every team pretty much wagered the same and every team got the final WRONG!! So it turned out like this for our winners… Finishing in 3rd was a new team that I'm assuming just came in SUPER early for late night Adult Trivia, Boner Damage! In 2nd place after a hard fought game was Super, Happy, Fun Time!! In the winners circle for a 2nd week in a row… 1st place once again belonged to Bongo Sluts!!! They decided to go with a triple 50/50 for next Thursday, "Jayden Smith or L. Ron Hubbard". (have fun with that one Matt) So come out and join the party with us next week at Guido's!! ~ Jon J
1. Bongo Sluts
2. Super Happy Fun Time
3. Boner Damage
4. Friends of Dick Johnson
5. T.N.C.
6. Blue House
7. Big Dick Gene
Just two weeks to go in Season XII, and so it seemed ALL of our regular teams were in the house at Quincy's tonight! A total of 15 teams filled the seats, but one team that stayed ahead of the pack was Suck it Frosty, who held the lead all night and took down first place despite having "no confidence whatsoever" in their final answer. Second place went to Blue Collar, who is poised to take the house championship. Third place went to Nasty Neutrons. Next week, we'll begin with a question on David Bowie! ~ Matt