The good, the bad and the detail orientated tonight! Check out the recap to see who put in the time to come out on top. Don't forget about the Summer Fling finals coming up, check the website for all the details!
Valley Grill in Middletown, Md 
Sadly the possibility of t-storms pulled us in tonight at Valley Grill for our Wednesday dish of PHT, but it remained remarkably cool despite the amount of trivia playing bodies were present. It took a tiebreaker to settle out 2nd and 3rd place tonight. Here are the results:
Team 2nd Place in 1st
Stupid Sexy Flanders in 2nd
Simple Minds in 3rd
Our first category for next week is going to revisit some Olympic history with the 1980 "Miracle on Ice" ~ Ronnie
We had a great battle for the top spot between 3 teams at the end of our Wednesday game at The Tavern! only 5 points separated 1st from 3rd by the final question, and everyone wagered the full 12 in a "Go big or go home" style manner. Unfortunately, all 3 of them got it correct so there was no dramatic flip flop in those spots! Finishing 3rd was Shart Attack, Blame It On The Butter was 2nd and 1st went to the U.S.Olympic Team Fan Club!! They went with the t.v. show"Brain Dead" for next weeks winners choice, so study up and come see us next Wednesday at The Tavern!!   ~  Jon J
I had a lot of fun covering for Sam tonight at Belles-full of crazy characters and great people 🙂 .  It was also a close game between most of the teams all night, but that final question (which everyone was great sports about, I know asking to be more specific is always nerve wracking) changed up the rankings!
 1st Sam's Sex Hotline
2nd Periodic Table Dancers
3rd Team Janet
 1st category next week will be the TV show "Are you afraid of the dark?"
See you around!
-Zach
Well THAT was fun haha… Apparently water has the same properties as beer does because just from drinking my glass of H2O, somehow I was feelin' an extra bit giddy
tonight
hehe… Glad you all put up with that! I must just be excited; end of the week for me, Vegas in the morning. I had fun
tonight
, hope you guys did too!
Let's talk about the trivia game. Roaming Gnomes had won about a bazillion in a row at this point, really looking like the trivia juggernauts of the summer. They even beat Dusty Baker a few weeks back. This crew is legit.
Tonight
was no different as they only missed 6 points throughout the entire run of the game!
One of the 6 points they missed came on a wrong answer on Ms. Malaprop. They were close! So close in fact that I thought they were joking when they gave me "Malinpop". You know, like handing me a malapropism! It was cute! It was, unfortunately, unintentional. I was unable to award them points, despite totally making my night! The irony!!!!!
Kill Bill Vol 3 missed a bonus chip in round 4 which took them down 5 points and Roaming Gnomes was able to produce a 13 point lead meaning that the game was over! They'd take down this win! 2nd place went to Smells of Rich Mahogany, there first 2nd place finish this summer. 3rd to Kill Bill who were keeping it close all game but the Sweet n Low Tennyson poem killed them 🙁
We're back in a week guys! Summer season going for only a few more weeks! Keep an eye on that leader board and try your damnest to qualify! Talk to ya soon all! Later :-p
1st Place:     Roaming Gnomes
2nd Place:    Smells of Rich Mahogany
3rd Place:     Kill Bill Vol 3
Next week:     Number 2 Hits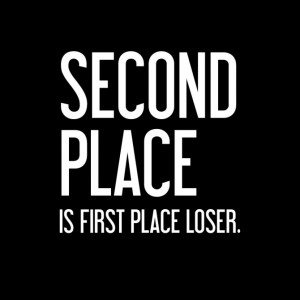 I had an absolute blast subbing for Nick at Memories last night!  We had 11 teams vying for the title, but in the end, Wait Wait Don't Tell Me snagged the win.  Team Awesome fought valiantly for a 2nd place finish, and LOWL stole the 3rd spot on the podium with a correct final answer!
Sweet and low, sweet and low,
         Wind of the western sea,
Low, low, breathe and blow,
         Wind of the western sea!
It seems that the Alfred, Lord Tennyson uses pink – not yellow.  Food for thought.
Next week's category is Psychiatric Disorders, chosen by Wait Wait Don't Tell Me who likely has first hand experience.
Have a great weekend, guys – Nick will be back next week.  Thanks for the warm welcome, and I'll be there next time Nick abandons you!

Tonight's game opened up with a question about Big Brother, asking for the weekly competition known as HOH which most teams knew stood for Head of Household.  The audio question proved to be pretty tough, asking about leading men of sitcoms.  The clip of Chandler Bing talking was actually the most difficult, as it featured Chandler being extremely serious for a change!  Alex Keaton was also pretty tough, although almost everybody knew Sheldon Cooper.
Halftime today asked teams to identify Olympic sports based on pictograms, and to match different films to the time periods they were set in.  In the second half the hardest question of the night was definitely Literary Characters, which asked for the character who often made a comedic error of saying words that sound similar to the right words, but were wrong. This gave rise to a term named for her, which is a malapropism (her name was Mrs. Malaprop). That question pretty much stumped everyone, yikes.  I also found the question about an artificial sweetener fun, as we learned that Sweet n Low is actually from a poem by Alfred Lord Tennyson called 'The Princess'. I feel like I need to go read that poem now.
Tonight's final question was about Famous Firsts; the question asked about Alberto Santos Dumant, who was the first person in Europe to do something, accomplishing it in 1906, which was three years after it was first performed in the USA.  Turns out nobody got to the answer of achieving powered flight, which I thought was a neat fact.  That meant that we had a tie for third, which got settled with Robot Unicorns taking third (sorry Dalek Dance Party).  Second place went to Makin Money Milkin Monkeys, and the victory tonight went to Suck it Trebek!  Congrats! Next week we start with a 'Hamilton' audio question, I'm so excited!  I'll see you all then!
Until next time,
-Chad
Are we allowed to write in Alex P. Keaton for President? And absolutely Sheldon Cooper for the VP nod.
Oh yeah!
Great game of Bernies trivia went down Wednesday in Hagerstown, MD my friends. 9 teams gathered to play a little PHT and have some fun for a bit. Beseides the cameos of Alex Keaton and Sheldon Cooper of course, we also saw the likes of Raymond Reddington and let's not forget about all of the Sex and the City gals! Fun night for sure. And congrats to our TOP 3 who put on a great showing for the GOLD, SILVER, AND BRONZE at Bernies trivia night!
We don't have to wait another 4 years for this event though my friends. I will see you Wednesday night for some more fun and games as Summer Fling 2016 continues. We kick that game off with a question in the category of: Olympic Swimming. Until then, stay cool 🙂 Dg
Another night of Pour House Trivia in the books at Bennigans on our new night!
Highlights of the Night:
In "Will-Ya-Relax?!": "Constructive" criticism is always appreciated. "Constructive" criticism after every question, is a little excessive. "Constructive" criticism after every question from your aunt who's visiting for an evening leads to high blood pressure and involuntary eye twitches. And then they took second…*more eye twitches*
In "Shield-Your-Ears!": Sorry about the audio clue tonight guys! I did what I could to make it audible without blowing out eardrums. Though as it turns out I may in fact need help with my tuning. Since I really know nothing about running sound…
In "You-Guys-Need-A-Confidence-Boost": So many answers had teams shocked that they had the correct answer! Cool Kids, Viceroy, Valentine's Day, Sweet n Low, Powered Flight; so many shocked cheers! You guys need a pep-talk, get your energy up!
After a tricky final, we had a last second podium change.
In third place tonight, the Wet Daddies!
In second place tonight, Don't Piss Off the Faeries!
In first place tonight, Swipe Left for a Better Team Name!
Great game everyone! Next week we'll kick things off with an Audio 70s TV Sitcom Theme Songs question courtesy of Swipe Left! That's a mouthful, and might be a bit narrow, but I feel like mixing it up a little! Study up, and we'll see you next time!
Until then,
Ian