Wednesday Trivia, Always A Good Time!
We are halfway through our first week of the new season, and we've had quite a few team names being traded in for bigger, better, funnier ones.. We have some of the very best teams on the East Coast and we are thankful for you all every single night! Scroll through tonight's recaps and see if you can spot the new names.
Valley Grill in Middletown, Md
Nice to see you all again out here at Valley Grill for the kickoff of Season 13 of PHT, it may be foggy outside, but the fog wasn't in anyone's brain tonight. What a God awful pun. Anywho, here are the results of the game:
Fat Kids are Hard to Kidnap in 1st Drunk Savants in 2nd Rum Ham in 3rd Our first category for next week is Batman. ~ Ronnie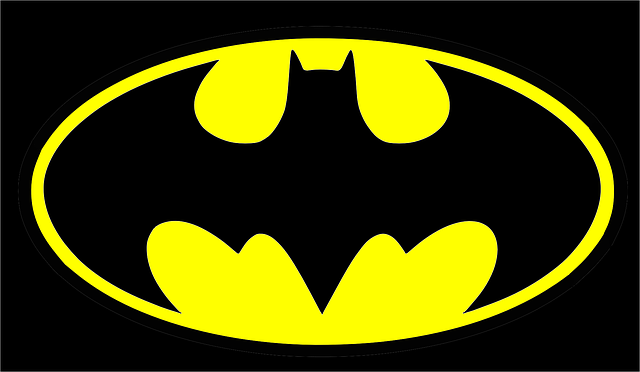 The first game of Season 13 of Pour House Trivia is in the books for the Revolution Bar! And it quite possibly was the biggest game we've had ever at the Revolution Bar; at the very least it's been well over a year.
Highlights of the Night:
In "Lobbing-Up-Freebies": When the category lends itself to heckling the host from the crowd, it's never easy on the host. When there's dissension in the ranks on the matter of heckling however, hilarity ensues. When one team member Gives Me the Bird, and I call them out on it, usually a few people laugh. So when another member of the team calls out indignantly that they didn't, and all I have to do is point at the snickering teammate, the whole place giggles as the indignant teammate throws up her hands in despair.
In "Is-There-An-Echo-In-Here": Short answer, no there wasn't. Even with the Phonetic Alphabet Clue, the Echo question was a frustrating one for most teams.
The final tonight was tricksy because of a bunch of strategic wagers.
In third place tonight, Mess and Jegg!
In second place tonight, the Juggernauts!
In first place
tonight
, the Green Machine!
Great game everyone! Next week we're gonna start the game out with Famous 32 Year Olds! Y'all don't learn do you. See you next week!
Until then,
Ian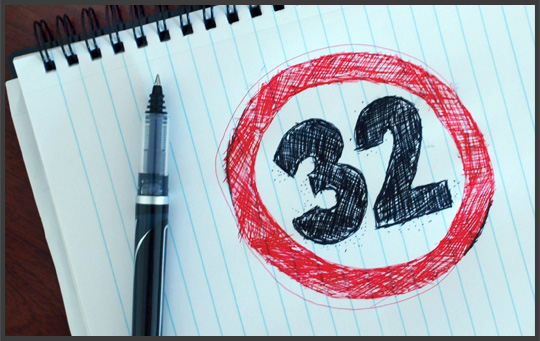 Thursday night was a fun one to kick off season 13 at Guido's Speakeasy! A few of our regular teams also decided to switch up their names for this new season, in hopes that it will turn them in to House Champion and then World Series Champion. It definitely seemed to have worked for one team so far.. Finishing in 3rd place was T.N.C., 2nd was the newly re-named Roosevelt's Polio Throw, and our first winner of the new season (maybe it WAS the name change) was Banana Candle!! The picked "Rogers and Hammerstein" for next weeks winners choice category, so study up and I'll see you all back next Thursday night at Guido's!! ~ Jon J
Applebee's in Frederick, Md Tonight was the first game of the season at Applebee's, and I'm not gonna lie, the weather had me a bit worried about how many people would show up. That fog was ridiculous. Anyway, we still ended up having a great game, and had a few rookie teams join in the fun as well. We started out asking a question about Netflix, more specifically about the upcoming Netflix show Fuller House, which is coming out pretty soon. I was shocked by the audio question tonight, with the category being Super Bowl announcers, and only a few teams knew Joe Buck (by his super lazy call of the Helmet Catch, one of the greatest Super Bowl plays ever) and Al Michaels, who called last year's Super Bowl. Only one team knew Greg Gumbel, who did SB38 way back in the day. Halftime today had teams naming movies based on their opening titles, although the answer bank definitely helped teams get them mostly right. Bottom half was things with the initials S.A., with most teams doing well (other than the Something Awful question, it looks like nobody has heard of that). We opened the second half asking about the Teenage Mutant Ninja Turtles, more specifically about which one uses nunchucks. Most teams knew it was Michelangelo, but almost nobody spelled it right, which was the bonus. The third round had a few tough ones, first asking about Taoism, and then asking what organ ACE inhibitors affect, which is the heart. The Page to Screen question seemed to trip up a few teams who didn't recognize the last names of Teevee, Salt, and Bucket; they are three of the kids who get the golden tickets in Charlie and the Chocolate Factory. The final round today featured a few interesting questions, starting with the Rock Bands question which asked about The Cars, and the basketball question which asked about the extremely rare quadruple-double. The question about the many different versions of the Treaty of Paris tripped some teams up as well. The final question tonight was about US Presidents, and asked about the only President to earn a degree from both Harvard and Yale (excluding honorary degrees). Only one team knew that it was George W. Bush, and that propelled them to a victory! Third place tonight went to Rent-A-Swag, who came out strong but had a tough end to the game. Second place went to We've Embraced Our Mediocrity, who held the lead for most of the game. However, taking the win on the final after being down the whole game, congrats to BTF on the comeback! Next week we start with Star Wars: The Force Awakens, so study up! If you haven't seen it yet, you should, spoilers MAY appear! I'll see you all next week! Until next time, -Chad
Belles' in Frederick, Md 11 teams came on in to Belles' tonight, out of the fog like some sort of mystical beings. The first off color joke ruined the illusion and we all got down to the business at hand- Season 13!! I We somewhat tried to be on our good behaviour as to give the new teams a pleasent first impression of our Wednesday night family… but alas, there was some bound to be some trash talk when there's a gauntlet thrown. I'm just proud it was one of the new teams who started it! You're going to fit in just fine around here.. I was beyond thrilled to see some Wednesday night veterans return to the fold, as the previously known as Grab a Straw have taken on a new moniker of Tokoyo Sex Whale (Don't ask, just don't) and have thrown themselves back in to the melee that is Wednesdays. Not gonna lie, I was a little sad that none of the new team names had anything to do with porn or shoes. Was a fun night of questions, with only one or two move it along questions. You're welcome for those points, be humble! I even got to spell some stuff, so that was fun. I half expect Latin lessons for my birthday. Kidding, don't do that. That sounds like the 3rd circle of hell, and I don't care what Maddie has to say about it. Teams took it all in stride, honesty I think they were too busy plotting out new rivalries to fully focus on those questions. Priorities people! Once our final was in, and it was a good one… we knew it was Bush (Hardy, har har) but which one?? The Devil is in the Details and it was a very happy Col. Angu hates Uranus with the 1st place score after some serious hemming and hawing over which Bush it was.. always blame, Jim. It's a solid strategy. In 2nd I was happy to welcome Cher's Zombie Army in to the ranks of Belles' top 3, they played a hellva tight game. Nicely done. 3rd went to Fisted Sister, seems we rarely see them out of the top 3. Enjoy your vacation time next week FS! I hope you all will come on out next week and join the ruckus again as we start with the rather vauge first category of Things I have in My Pocket! Be well, and I will see you then. ~Samantha
Bennigan's in Clarksburg, Md Back at Bennigan's after a week off and glad to start off the season once again! It's been just about over 2 years here at Bennigan's; wow does time fly! Good to see the large crowd out here tonight and I hope everyone returns for next week's game! This season should be a good one, we had quite the barnburner here tonight!
Memories in Mt. Airy, Md We had ourselves a packed house for our season opener at Memories. With tables at a premium, teams were competing before the game even started! In the flurry of pre-game activity, we had some team name changes as well, with everyone making full use of the start of Season XIII.It was a tight game, as teams knew all about Paula Abdul's "Straight Up", regardless of it being the correct answer or not. We threw in some questions on Echo and the "Teenage Mutant Ninja Turtles", but nothing would stand in the way of these teams!
Going into the final, four teams were within 7 points of each other, and we had ourselves a tiebreaker between second and third place! Both teams had close guesses, but the birthyear of Michelangelo gave Polyamorous Virgins the edge!
Third place: Up For Anything (The NEW Men + Pausers) Second place: Polyamorous Virgins First place: The Moops The Moops have chosen, "Historic Pandemics" as next week's first category. Study up and I'll see you next week!
Another competitive night at Wolfies. We had new teams and bigger teams competing. The first two rounds everyone was neck and neck, even the last team only trailing by a few points. When the third round came, questions were harder, and everyone really had to work hard to get in to that top 3. Teams who were in dead last after round 2 pulled ahead and became 2nd place winners! You just never know what will happen down here at Wolfie's!
First Place: Team Awesome
Second Place: Daddy Rabbit
Third Place: DNR
Winner's choice: Movie Entertainment
Barefoot Bernie's in Hagerstown, Md
Welcome to the Discovery Channel and Josie and the Pussycats! Bernie's is glad to have you!
It was a hot crowd of trivia players who piled into Hagerstown's trivia bar Wednesday night! This game had just a six point spread between first and sixth place after the 6-4-2. With six skilled teams vying for the lead, the fourth round opened up the points a little more with the top four teams only ten points apart. The final presidential question split the field, with exactly half of the teams getting the correct answer. Amazingly, the first place team missed this one, but the next three teams got.
Blank Space took third, Sad Fat Dragons won second, and Biff Please took down the number one spot.
Great Game everyone! Next week's winner's choice will be the movie Office Space – a fun one to study up on…