Wednesday Sweetness, Right Here!
Valley Grill in Middletown, Md 
A real close game here at Valley Grill tonight, with only 4 pts separating the top three, and 6 pts for the top 5! That was a well played game folks. Here are the final results:
Stupid Sexy Flanders in 1st
Southpaw Fish in 2nd
Fast Forward Not Available in 3rd
Join me here again next Wednesday, where our first category is a Triple 50/50: Draino or Oxy Clean ~ Ronnie
Tonight's
game of Pour House Trivia was nothing short of a bloodbath at the Revolution Bar! With a packed house of weekly regulars and occasional drop-in teams, the top spots were hard fought and hard won
tonight
!
Highlights of the Night:
In "Unexpectedly-Good-Wrong-Answers": In the hunt for Otis Redding on the Aretha Franklin question, we got a rare "Everyone turns in a different answer". What made it all the more interesting was that every team had a very good guess as to who might have originally written RESPECT, including Smokey Robinson, Nat King Cole, Chuck Berry, Ray Charles, Marvin Gaye, and James Brown. It could certainly have been a lot worse!
In "Yes-Tolkien-Was-A-Poet": While there were a number of questions that caused some grief
tonight
, none was more flak-inducing than the Tolkien part of the Poet question. Guys, he wrote poetry, therefore is a poet. Just because you've never read his poetry doesn't make him any less of a poet.
In "Fourth-Quarter-Nosedives": And then, everyone died. No but seriously, the fourth round was nothing short of murder tonight. With total whiffs, and BIG wagers getting dropped, the entire bar felt the squeeze. I was getting boo's be the end of the game! Yikes!!
The Final question was a relative relief to the crowd after the tough 4th round, but once all was said and done, we had to have a  top three.
In third place tonight, the Juggernauts!
In second place tonight, Mess and Jegg!
In first place tonight, E=MC Hammer!
Great game everyone, and well earned wins for the top three! Next week we'll kick things off with a Soccer question! Study up, and we'll see you next time!
Until then,
Ian
I don't know about the other venues  that host trivia on Wednesday, be we were having a ROUGH 2nd half of the game at The Tavern last night! A lot of tough questions/categories in there, which made for a good battle for 1st! After the final question, this is what it looked like… In 3rd we had If We Lose The Terrorists Win, moving up to 2nd was John Lithgow's Fan Club, and back in the winners circle after a long hiatus was Olney the Lonely!! They picked the t.v. show "Firefly" for next weeks winners choice, so study up and lets have another great week next Wednesday at the Tavern!!   ~  Jon J
1. Olney the Lonely
2. John Lithgow's Fan Club
3. If We Lose the Terrorists Win
4. Helplessly Hoping
5. Moving Forward
6. Hot Dog
7. In First Place
8. Men & Pausers
Tonight's game started out with a question about Harry Potter, which ended up just asking about the Hogs' Head, which most teams knew was in fact a pub.  We also started out asking about things that started with the word "TAKE", such as Take Me Out to the Ballgame or TAKE-5 candy bars.  We also asked about Take Back the Night, which is apparently a non-profit dedicated to ending domestic violence, but nobody knew that one.  The question about former first ladies led to some teams putting Michelle Obama and trying to argue that she should count (come on guys…).
The audio question for today was an Oscar acceptance speech, and of course it was Leonardo DiCaprio when he won for "The Revenant".  The last question in the first half was a fun one, as it asked teams to identify the two NBA teams whose names can become team names for two Big Ten universities just by adding "EYE" to the name, which were the Hawks and Bucks.  Halftime asked teams to identify movies that had been remade recently, as well as matching beer brands to the varieties they offer.
After halftime the third round had a few tough questions, such as asking teams what an apiculturist is, with only a few teams knowing they are beekeepers.  We also had a tough question about WWII which asked for an island that was ceded to the US after the Spanish-American War and was the site of two battles, one in 1941 and the other in 1944.  Nobody was able to get to the answer for that one, which was Guam.  Unfortunately, that was NOT the only question of the night to stump the entire field.
In the final round only one team managed to figure out we were asking about "The Smurfs" in the Box Office question, and nobody got the Poetic Quotes question right.  That question asked about three different poets based on their quotes, and only a few teams even got one right, but nobody got two.  The next question wasn't any easier, with nobody getting Maria Montessori either, who was apparently the first female to earn a doctorate of medicine, doing so in 1896.  The round ended with three clues/one sport, and only one team managed to get the wager which was boxing.  All in all, the final round ended up being a nightmare for almost everybody.
The final question of the night asked about American Businessmen, and asked for a businessman whose middle name was "Cash", and almost everybody managed to get to J.C. Penney as their answer, which was correct.  Because of that there wasn't much movement at the top, as things kind of stayed put.  Third place tonight went to BTF, and second went to Dalek Dance Party.  Taking the win for the second week in a row, congrats to We've Embraced Our Mediocrity!  Next week we start with a question about "Jessica Jones", the Netflix series.  I'll see you all again next week!
Until next time,
-Chad
A new baby for Ollie Monsters, a new engagement for Constantly Changing, a divorce for Harry potter has hogwarts! So many good things happening at Belles.. Wednesday nights feel like family, and we were all pulled up around the family dining table tonight for a family reunion game time smack down!
Was a good game with just enough tough ones to keep you guessing on that leader board and cheering the ones you got right! You were loud, happy and I loved watching Jeopardy with you all.
Let's talk top 3.  solid final tonight meant that wagering came in high on the importance level. 3rd went to Tokyo Sex Whale, 2nd was Constantly Changing and 1st went to the slightly less quiet this week, Cher's Zombie Army! Nice pull! Next week we start with the American Survivor TV show. Yes, there's a ton of international ones. We dont want any of those. Apparently people die..
A HUGE thanks to everyone who came out
tonight
to support me and watch my Jeopardy! debut. Sorry to say that it came to a screeching halt but I had a blast and I hope you guys enjoyed watching me! And a huge thanks to Bennigan's, letting us watch Jeopardy; the set up was pretty sweet! We had it on every TV and the volume was cranked up so we could hear everything. It was a blast. Wouldn't have had it any other way!
Now to dive into the trivia game! With the excitement of my Jeopardy! premiere drawing in the crowds, we had a big number of very strong, competitive teams
tonight
! You know it's insane when a team gets over 90 at the half… Well, we had TWO teams tied in first at 90 points at the half with FOUR teams behind them by just ONE POINT at 89! It was crazy close! The second half helped separate the crowd a bit!
Our question of the night was our Poetic Lines question. You needed to name 2 of the 3 poets for the wager, all 3 got you a 2 point bonus. Only 3 teams picking up points, and only 1 of those teams got all 3 correct. Shout out to The A Team, traveling from my
Monday
night venue to take down the competition here at Bennigan's, being the only team to pick up all 3 of those poets! A job well done! But even that get wasn't enough to pull them ahead of the undefeated Dusty Baker School of Management!
Dusty Baker School of Management has literally never lost a game of Pour House Trivia and
tonight
seemed like it might have been the time that they got taken down! John Snow Zombie New Year got a solo 2 point bonus by pulling "Peyo" out of no where and looked like they might squeak into the lead. Unfortunately for them, Dusty Baker didn't miss another point so they held a 2 point lead going into the final question.
John Snow needed a final that Dusty Baker would have a shot at missing in order to move into first place BUT unfortunately, that did not happen. Dusty Baker nails the final and takes down the win, extending their title of the only PHT team to never lose a game. Would love to see what these guys can do at the World Series. Maybe I'll talk them into it hehehe… 2nd place
tonight
John Snow Zombie New Year, 3rd place, one of our house teams, Tan Cat, who was just amazing all night!
Once again, thanks to everyone for making
tonight
so much fun! It was great times. Hope to have most of you back next week when everything gets back to normal! Until then 😉
1st Place:     Dusty Baker School of Management
2nd Place:    John Snow Zombie New Year
3rd Place:     Tan Cat
Next week:     Toy Hall of Fame

What a night! We had a packed house with 15 teams, some divisive questions that really shook up the standings, and not one, not two, but THREE kinds of candy-coated popcorn and nuts!
It must have been Ladies Night, as teams answered questions all about the First Ladies, the Queen of Soul, and even the first female doctorate, Maria Montessori! Teams stayed close throughout the night, with many position changes and risky betting strategies paving the way for…
…a tricky question about John "Cash" Penney, of department store fame. With teams wagering strategically, it was anyone's game!
Third Place: Polyamorous Virgins
Second Place: Up For Anything
First Place: Moops
The Moops have chosen, "Korean Food" as next week's first category, so eat your fill and I'll see you next week!

-Nick
Coming Soon..
Barefoot Bernie's in Hagerstown, Md
Wednesday trivia night at barefoot Bernies brought us some traveling crews, new teams, and a roster of vets all battling wits for the hump day trivia W! And it was no easy set of 20 bar trivia questions! They tested and tantalized even the savviest of groups!
Couple of note-worthies that I liked:
Beekeepers – always seemed like a peaceful, mindfulness exercize of a hobby – til ya get the stinger!
Poppycock – one heck of a nut snack in this trivia host's opinion!
And of course, Tolkien baby!
Once we came around the turn into the final, the W was still up for grabs. And J.C. Penney was the name that shuffled things around last minute! Congrats to our Top 3 on a great game! Excellent work y'all 🙂
Thanks for playing tonight everyone! Hope you enjoyed. Next Wednesday we kick it off with some "Buffy the Vampire Slayer" trivia! Always fun! Have a great weekend and I will see you soon 🙂
DG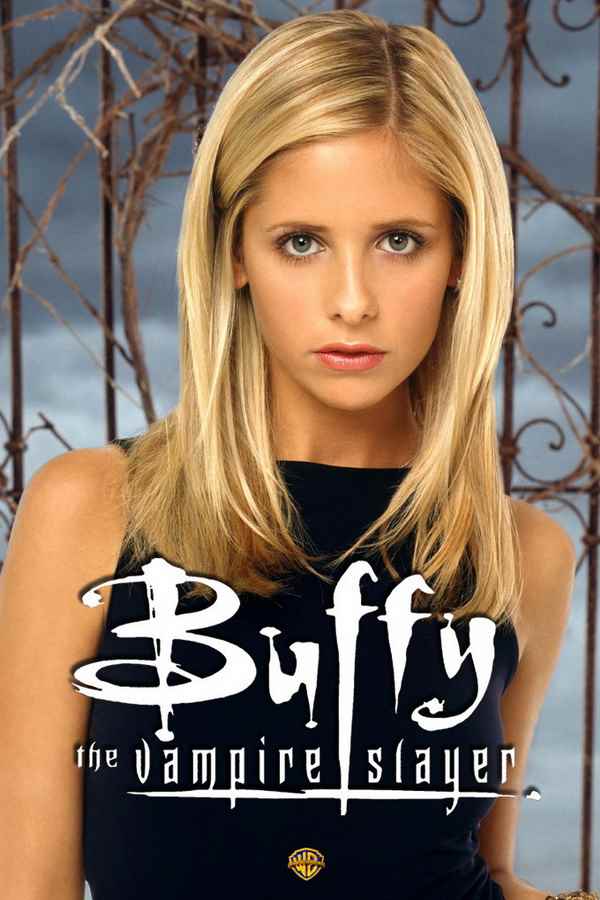 Hard Times Cafe in Arlington, Va
Another great crowd out at Hard Times in Clarendon, as our regular group of teams made it a very competitive game.  The fourth round proved to be the difference, as those teams that escaped unscathed managed to hold a big advantage and hang on to those top three spots.  Our winners tonight were Matt Frost Gave Us the Answers, followed by the Rocket Surgeons and Two Girls and an Idiot.  We'll be back next week with a question on the sport of polo!  ~ Matt