Wednesday Night Wildness!
Mid week, Hump Day, Wednesday. Whatever you call it, it's one of the busiest nights in the PHT nation with games in 3 states. We laid down some tough questions but teams battled back and on to podiums all over the region. See how it went down here
Valley Grill in Middletown, Md 
We had several ties in a real close game here tonight at Valley Grill, with a separation of only four points between the top five teams! That is a tight game. It took a N.C. tiebreaker to settle 2nd and 3rd place. Here are the results:
Fat Kids are Hard to Kidnap in 1st
Stupid Sexy Flanders in 2nd
Simple Minds in 3rd
Our first category for next week is the 2016 NHL season. ~ Ronnie
Tonight's
game of Pour House Trivia was quick and dirty at the Revolution Bar! I missed you guys last week while I was home sick; it was nice to hear I was missed too 🙂
Since it was such a slick game I think we can forgo some of the pleasantries, and get to the good stuff. For starters, the WC category was a bust; I've never heard of a lantern shark before, and neither had most of the teams. Then again, Prometheus stealing fire for man is Greek myth 101. Where were some of you guys on that day in class?! And in softball finals, everyone had the answer in in under 15 seconds
tonight
. Can you say overestimated difficulty?
In third place
tonight
, the Juggernauts!
In second place
tonight
, the Green Machine!
In first place
tonight
, E=MC Hammer! Has the dynasty returned??
Good game everyone! Next week we'll kick things off with a category about April Fools day! Thank goodness we don't have our game that day! Get pranky, and we'll see you next time!
Until then,
Ian
The weather is starting to get warmer but the games at The Tavern are always HOT! We had a good battle forming for the top spot in the second half of the game, but when everyone answers the final question right, I don't get to see top 3 change around. Holding 3rd was Olney the Lonely, 2nd went to Schweddy Balls, and 1st was John Lithgow's Fan Club!! (Extending their current win streak another week, I might add) Their winners choice pick will be the 2016 Washington Nationals (opening day is almost here!!) so study up and get out to the game next Wednesday at The Tavern!!  ~  Jon J
1. John Lithgow's Fan Club
2. Schweddy Balls
3. Olney the Lonely
4. Men and Pausers
5. Helplessly Hoping
 Tonight we opened up with a question about Island Nations, which asked teams to identify the nation that is west of Haiti and southwest of Guantanamo Bay in Cuba. A few teams were able to get to the answer of Jamaica, which I thought was not an easy question. In the first half we had a mythology question which ended up being quite tough. The question asked for the Greek deity who introduced fire to mankind after stealing it from Mount Olympus. Only a few teams managed to get Prometheus, even with a crossword hint that gave P as the first letter.
However, I think the hardest question of the night had to be the March Madness question, which asked for the team that won the first national championship in 1939, and has never won since then. We also gave the clue that they made the Elite Eight, which caused at least one team to try and look at the bracket on the wall at Applebee's to try and steal a hint. Unfortunately it didn't help as nobody managed to get the answer of Oregon.
Halftime today was fun, as it asked teams to identify the famous 'Juniors' based on their picture, as well as matching TV shows to their title characters. I think my favorite question of the night was the video game systems question, which asked teams to draw the symbols on the right side of the controller for PlayStation and for Xbox. That went well for most teams, although a couple had no clue on that.
Tonight's final question was about US State Nickname Origins, and asked for the state that got its nickname because their men fought so bravely and stalwartly, it was like their feet were stuck to the ground, according to one account. Most teams managed to get to the Tar Heel State, which is North Carolina, and the scores pretty much stayed the same. Third place went to The Carolina Reapers, who finally made their return. Second place went to Dalek Dance Party. The win tonight, however, went to We've Embraced Our Mediocrity! Congrats! Next week we start with a question about Mel Brooks films, so study up and I'll see you all then!
Until next time,
-Chad
Belles on Wednesday nights is like coming home, and tonight we had some relatives from out of town! Always fun to add some new people to the mix and shake it up. Like a trash talking, witty snow globe. All of the love, was nice to have my favorite people back in the same room together. And then there was this.
Then, all of a sudden, it was less awesome to have you all in one room together.
I kid, I kid. Sorta.
Was a good night with a few head scratchers, a few you knew which you did and a couple that you almost didn't want to bother walking up an answer. Respect the points! Many props to Jim of Uranus who called the final before I even read it. Your ESP is improving. Tokyo Sex Whale isn't going to know what hit them in another few months.. But tonight they were the ones who did the hitting and took home a 1st (Again!) 2nd went to Flight Level Awesome and 3rd were the gentlemen of Comfortably Dum. Next week we start with Super Mario Brothers Villains. ~Samantha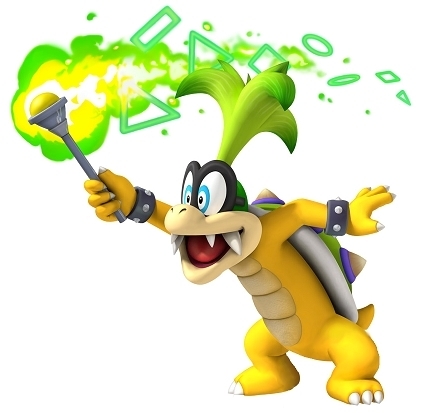 Smaller crowd
tonight
which gave us a chance to be a bit more intimate. No new teams
tonight
, just my regulars. This group of trivia players all know each other and play each other every week so
tonight
was bound to be damn competitive. Each week, you want to win trivia but if you don't win, you especially want to beat the guys who beat you every week.
Tonight
was full of that kind of rivalry.
Just the Tip, Knock Knock, and Roaming Gnomes traded the lead a bit but it looked like at the half we had Just the Tip holding the lead! Knock Knock trailed slightly and a bit of a mishap kept Roaming Gnomes back by 4 points, though it should've been just 2. We'd hope it wouldn't affect their placing at the end of the game, just had to fight that much harder!
After the 3rd round, Knock Knock had snuck into the lead with some good pulls. We entered the 4th round and had a little bit of March Madness trivia, as we do in most games around this time of year! March Madness proved to be quite a difficult category for the group
tonight
, only 1 team picking up points on that one. Grats to Roaming Gnomes who made up a bit of ground with a correct response on the March Madness clue!
Going into the final Q, Knock Knock led with Roaming Gnomes back by just a single point! That round 2 mishap starting to bite them in the butt at this point in the game. Their only hope was Knock Knock missing the final. Just the Tip fell back behind by 11 points due to missing a 5 point bonus and a solid wager on the March Madness question. It was truly a game changer!
The final question sometimes plays hard, sometimes plays easy, and sometimes plays exactly how you would have expected.
Tonight
was one of those 3. It was easy. Every team picking up points on this one, though it seemed like it took a bit of time. Regardless, none of the standings moved at all. Knock Knock wins their 2nd in a row, Roaming Gnomes in 2nd, Just the Tip finishes in 3rd! Back in a week!
1st Place:     Knock Knock
2nd Place:    Roaming Gnomes
3rd Place:     Just the Tip
Next week:     Home Improvement (the action, not the TV show….)
We had a great week of trivia at Memories, as our teams came ready to play! High scores kept the competition fierce, even after a curveball question or two. With those crucial House Champion points on the line, every win becomes that more valuable.
Teams answered questions about Carly Simon, the Spanish-American War, and even puzzled through a video game controller question that left many teams scratching their heads.
Our field was still neck and neck headed into the final, and some strategic betting proved to be detrimental, with nearly every team coming away with the correct answer on the final.
Third Place: Polyamorous Virgins
Second Place: The Moops
First Place: Up For Anything
Up For Anything has chosen, "Premium Cigars" as next week's first category. Light up a Cohiba for some "study material", and I'll see you next week!

-Nick
Tonight at Wolfies, we had  quite a crowd that grew more competitive towards the end. I had to remind folks not to shout out answers! The teams were still very competitive/full of energy by the end of the night, even though that last round took a toll on teams. All in all teams were not far behind one another going in to the final.
First Place: Team Awesome
Second Place: Team Mike
Third Place: Team Seth
Winner's category: Air Force Cargo Planes
Barefoot Bernie's in Hagerstown, Md
 A Perfect Storm of trivia deliciousness blew through Hagerstown, MD Wednesday night! Were ya there? What a night at Barefoot Bernies we had! A full house all night long and the wild times to boot! 12 teams shook down for some bar trivia, Hagerstown style. And I had a fun time watching this one unfold for sure! Not to mention I got some blasts from my past reminders along the way – at least a few "YOUR MOM" answers with added creativity on the Carly Simon question! I am going to invite my mom out to Bernies one of these nights just so she can see how popular of a lady she really is 😉 Notwithstanding the craziness, I was able to hone in on some of my fav's of the night:
– LIVE – there was a time that I would put this band in my TOP 5 bands of all time list
– Zinfandel – brought back memories from a few nights back in my college years – BOXES OF ZIN FOR DAYS!!!
– Playstation!!! Not gonna lie, sooooooo looking forward to Sony's new virtual reality gear coming out soon!
This game was a close one the whole way and came down tot a tie-breaker FTW! Great game to all of ya! Congrats to TOP 3 –
A great bunch of beautiful ladies in these week's photos. Have a great week my friends. Next week we start it off with "Rugby Rules." Be well – see you soon.
DG
Hard Times Cafe in Arlington, Va
At Hard Times in Clarendon, our new-ish team Kitten Mittens was hoping to make it there in a row.  They have found the perfect mix of players, with folks of varying ages, and that's been helping them immensely since they joined us on Wednesday nights.  Tonight was no exception, as they rolled through the first three rounds without missing a single point!  Unheard of!  They did miss a few bonuses coming home, but they knew the final to make it three wins in a row! How long will this streak last?  Our top three teams tonight were rounded out by We Only Do it To Drexel and Two Girls and an Idiot.
We'll be back next week with a question on The Masters!  ~ Matt