Wednesday Night was Rockin!
Wednesday has a reputation to uphold, and tonight was no exception to that particular rules! Lots of good times and good questions tonight across the PHT nation!
Valley Grill in Middletown, Md 
Well the rain didn't dampen anyone's spirits since we had to pull inside for the final round here at Valley Grill. It was a great game and a competitive one as well. Here are the results:
2nd Place in 1st
Southpaw Fish in 2nd
Fat Kids are Hard to Kidnap in 3rd
Our first category for next week is the Space Shuttle ~ Ronnie
We had a really fun game at The Tavern on Wednesday! It was also nice to see a couple teams back that haven't been in for a few weeks! The competition was fierce as always, and this is how it ended… With a string of bad games lately,  in First Place decided to change their name…. And I guess it helped because the Titanic Swim Team finished in 3rd! Also having a great game was Moving Forward in 2nd! I know they've been getting frustrated watching another team winning  the last couple weeks in a row, but finally back in the limelight with 1st was Dallas P.D. Fan Club!! They decided to go with "A.F.I.'s Top 100 Movie Quotes" for next weeks winners choice category, so study up and come join the fun we have every Wednesday at The Tavern!!   ~  Jon J
 So many of my favorites came out to play tonight! Much love to Courtney who spent her birthday out with us! We're a special sort of family. I am currently in NY so will keep this short- you all know I love you. 3rd was B sharps! 2nd went to the Birthday girl herself, Birthday Shots for Courtney! Nice job! 1st was 50 shades of Sam's sex hotline. Oh my… Next week we start with Rocko's Modern Life. Study it up!
A rager
tonight
at Bennigan's as we eclipsed the double digit team count. Been gettin' busy here at Bennigan's during the summer, lots of teams out to claim a victory during this competitive summer season. Seemed like our usual crew was out here
tonight
minus Just the Tip who took a break this week. We even saw a chunk of new teams join us for a good game
tonight
.
Round 3 was a rough one
tonight
. Only 1 team picked up points on our children's literature question, which was telling, as that was Roaming Gnomes, who led for the majority of the game. They led after a tough round 3 and round 4, holding a 2 point lead going into the final question. Kill Bill Vol 3 was right behind them, we were poised for a good finish!
Final category was announced as At the Box Office. This announcement scared some teams, including our leaders Roaming Gnomes. Up 2 points, they decided to bet zero points and hope the final was tough. Kill Bill, behind by 2, also bet zero, curiously, meaning they gave themselves zero chance to win. Roaming Gnomes missed the final but would take down the win anyway because Kill Bill, who got the final correct, didn't bet enough to cover a defensive wager. Sometimes you're the paper, sometimes you're the rock. I think that's the saying?
That's the game
tonight
. Gnomes winning, Kill Bill 2nd, 3rd to Smells of Rich Mahogany who jumped up a bit with a correct response. We're back
in 1 week
, almost done with July! Keep comin' back as you'll need to play to qualify for the summer season tournament in September! See ya guys then!
1st Place:     Roaming Gnomes
2nd Place:    Kill Bill Vol 3
3rd Place:     Smells of Rich Mahogany
Next week:     Niagara Falls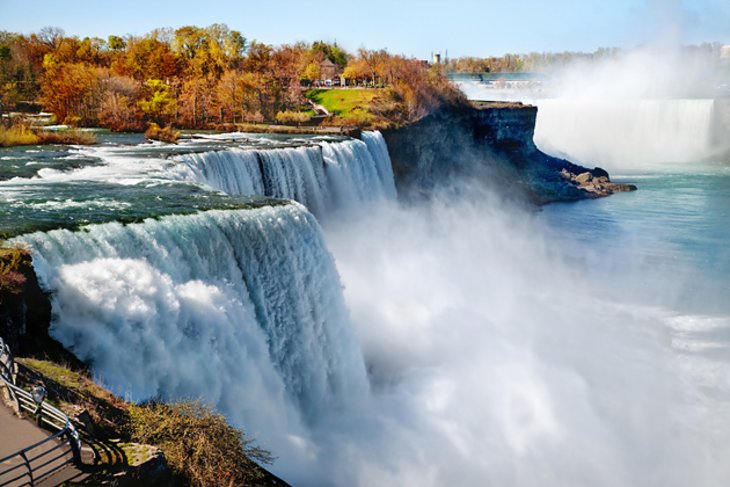 We had a packed house at Memories this week, with an even split of rookie and veteran teams competing for the top prize – and those crucial Summer Fling points!
As our game reached its finale, it looked like a done deal… boy were we in for a shocker of a Top Three!
Third Place: Wait, Wait, Don't Tell Me
Second Place: Many Bothans
First Place: Team Awesome
Congrats, Team Awesome!! They've chosen, "Formula One racing" as next week's first category, so study up and I'll see you next week!


Tonight's game opened up with a question about The Beatles, and was an audio question which asked teams to name different songs based on clips of the songs being played by marching bands. The question was pretty fun, with most teams getting 'Twist and Shout', 'Day Tripper', and  'Lady Madonna'.  We also had our normal audio question that was in the category of TV Talk Shows, which asked teams for the two people taking in the clip, a comedian and a talk show host. Most teams got Jerry Seinfeld, with fewer getting Dr. Ruth.
Halftime asked teams to identify sports teams based on close ups of their logos, as well as identifying countries that fit alphabetically between two countries given.  In the second half we had a tough question about children's books, asking about the Mr. Men series, which I've personally never heard of.  In the final round we had a ballet question, which elicited groans from several teams. The question wasn't so bad though, asking for the ballet with the beautiful Odette getting a spell cast on her, which was Swan Lake.
Tonight's final question was In the Box Office, and asked about the highest grossing female actress, whose film credits have already hit 3.33 billion at just 31 years old: the answer was Scarlett Johansson, which must be all the Marvel movies. Third place tonight went to Marshmallow Mateys after a tiebreaker.  Second place went to We've Embraced Our Mediocrity. Tonight's win went to the Book Club Babes, nice work! Next week we start with 'Chad Sings Disney', so if you wanna see that, make sure to come out!
Until next time,
-Chad
We kicked off with an innocent Bromance and we ended with an STD. Trivia night that is – Bernies style! At least we did not have any random Pokemons crawling on me tonight. It's been going on all week.
Trivia night at Barefoot Bernies Wednesday was a top-notch throw down. But I mean, any bar trivia set with Dr. Ruth as an answer is a good night in my book…
Oh yes…we had a BIG night! The game was a wild one. We certainly had some tough ones that popped up tonight as well. I'm thinking:
– Murray Head, Daniel Cormier, and of course, one of my personal fav's – Scar Jo.
And congrats to our TOP teams this evening on a fine leader board placement over a tough field. Summer Fling is about half-way through. Y'all will get some extra points for that in an effort to join us for the Summer Fling finale in September. Our leader board looked like this:
Next week we kick off with a fun one, at least for you all: Denny Sings Hair Bands. Til then…Rock & Roll baby! Dg 🙂
On break..