Wednesday Night Is Made For Throwdowns!
Oh man, Oh Man! We had games across Maryland, Virginia and Delaware tonight and not a single one was lacking excitement! House Champions were crowned, and some of our venues had to fight it out right down to the last question to find out who would reign supreme in Season XII! Check out how it all went down.
We had one last tune-up before World Series XII at Hard Times in Clarendon, and we welcomed a few new teams (and some snow) to the bar for a game that gave us quite a finish.  Winning in dramatic fashion were the Rocket Surgeons, marking their first win of the season!  Great job!  Second place went to Two Girls and an Idiot with Alice Alice taking third.  Next week, we'll begin with a question on the TV show "M*A*S*H"!  ~ Matt
Valley Grill in Middletown, Md
Snow. Snow. SNOW! Well not yet anyway. Great game here at Valley Grill as the House Champion pulled it out by 1 point over the leaders up to tonight's game, epic job my friends! Keep an eye on our website and Facebook page for any updates for the playoffs and pub crawl. I will see some of you on Sunday.
Here are the results of tonight's game:
Dairy Queen Sure in 1st
Richard Tickler in 2nd
Fat Kids are Hard to Kidnap in 3rd
Our first category for next week is 80's Hair Bands. ~ Ronnie
If I had to use one word to describe tonight's last regular season game of Pour House Trivia at the Revolution Bar, Sassy would be the word I would chose. The sass was flooooooowing!
Highlights of the Night:
In "What's-the-Matter-With-You?!" : One team couldn't pull either Hellen Kellar's autobiography or the One Direction song. So they went with "The Dark Really Bad". I've seen some messed up answers before, but come on! What's wrong with you?!
In "Man-of-My-Word": When a team jokingly asked what they would get if they gave me the answer to the Russian word question in Cyrillic, I called out that if they could give me the correct spelling in Cyrillic I would buy the team shots. Two OTHER teams gave me correct Cyrillic spelling. Tim, 5 shots please! I'm a man of my word!
In "Not-So-Musically-Inclined": The bottom half of the puzzle page was a killer, and we had teams barely crawling out of single digits, others not being so lucky! Yikes!
The final was a total stumper, with other Egyptian Ancient Wonders dominating the field, but the podium was already pretty much set.
In third place tonight, E=MC Hammer!
In second place tonight, GT80 Sauce!
In first place tonight, Mess and Jegg!
Great end to the season guys! Next week we'll start with game with the WC category of Grizzly Man, that movie where the guy goes and lives with the bears and…well you should probably do some research!
Until then,
Ian
Coming soon..
Tonight we had a ton of teams come out in the freezing cold and snow. The game was a good one, coming down to the final question to determine a winner. The game started with a question about heavy metal, which talked about the 'big four' of thrash metal.  We also asked about the final season of American Idol, with the first episode featuring a cameo from Kanye West.
The audio question tonight asked about titles with a word in common, which was the word 'down', featuring songs by 311, Disturbed, and Kenny Chesney. The NFL draft made an appearance too, asking about the media frenzy that surrounded a defensive end drafted late out of Missouri. The frenzy was for Michael Sam, who became the first openly gay football player.
Halftime featured Broadway shows based on their playbills, as well as naming songs that were #1 for 13 weeks or more, which was basically a ton of Boyz II Men and Mariah Carey. The third round started with a tough question in identical titles, asking about a One Direction song that is also Hellen Keller's autobiography. Most teams thought we were talking about Miracle Worker, but the answer was actually Story of My Life.
The round also had a tough baseball question, which asked what the significance of the jersey numbers was for the 1929 New York Yankees. Most teams thought they were for position, but they were actually for their batting order. A question about the Russian term Perestroika ended up being pretty tough too, all leading to a rough third round.
The final round opened with an over/under that caused problems for teams too. The question about CompUSA stumped a bunch of teams as well. The toughest question of the round was the African-American Authors question, which asked about the author of Native Son and the author of Notes of a Native Son. A few teams knew Richard Wright, but nobody got James Baldwin.
Heading into the final question there was only a point separating the top two teams. The final tonight about Ancient History proved to be pretty tough and moved some things around. The question asked about the Wonder of the Ancient World known as the Pharos. Most teams said The Sphynx, which is actually NOT one of the wonders. The answer which a few teams got was the Lighthouse of Alexandria. Third place tonight went to We've Embraced Our Mediocrity. Second place went to Just Good Enough who was one of two teams to get it right. Winning tonight, taking the win with a correct response, congrats to Suck It Trebek! Next week we start with the movie Frozen. I'll see you all again next week!
Until next time,
-Chad
I have never, and I mean NEVER, had a house championship come down as close as Belles' did tonight. That was hands down just crazy. I did the math five times, no joke. Flight Level Awesome were behind Team Wednesday going in to tonight's game but they came ready to play and gave it their all. After the final they were out of 2nd place by 2 points (Just one bonus! Stupid Kenny Chesney!) That meant they lost the House Championships by two points of Pour House Points. Just two points! If they had taken 2nd and not 3rd, Wednesday would have lost it since they did not place tonight. However, fate was with those shy, demure, unenthusiastic people over at Team Wednesday! Awesome job this season! To say competition was stiff is an understatement.
Our game itself was a good time, as always, but there were a few questions that put you all through the ringer! Helen Keller and Native Son were no friends to you all tonight… that was crazy. I don't think we've had two questions with that many goose eggs in a very long time. In 3rd after a good final it was Flight Level Awesome who will need to battle it out on Sunday in the playoffs now. 2nd went to Fisted Sister, nice to have you back in the house. 1st went to the much quieter now, Constantly Changing Team Name. Next week we will start out with Fun with Farm Animals. What do you expect from the team who chose Santa's dirty body parts last time they won?? ~Samantha
Another successful night at Wolfies! We had multiple new teams playing last night, which gave our returning champs great competition. The teams were neck to neck for Round 1 and 2 and then came the puzzle. The puzzle was the deciding factor of who was going to pull ahead. Again, in round 3 and 4 teams proved they wanted to win, they were neck to neck again until our final question! We even had to do a tie breaker!
First Place: Car Ram-Rod
Second Place: Desporado
Third Place: A & M
Winners Choice: Oscar Winning Movie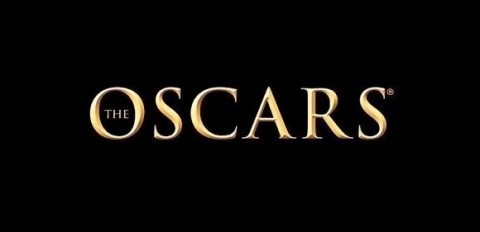 What an amazing game for the last one of Season 12! We had EVERYBODY come out
tonight
! Luckily we arrived just before the snow hit so we could all make it safely. Leaving was a problem… I hope everyone got home safe. It took me about twice as long getting home as it usually does because of the conditions. I was going about 25 mph on a 50 speed limit all the way. Yeah. For realz.
Chuck Rodent took down the House Championship this season but
tonight
was not exactly their game. Going into the half, Chuck Rodent held 3rd or 4th, I can't exactly remember, might've been even worse than that. A slow start made it hard for them to move into the lead. But still, they did manage to get a few questions that no one else got and started making a slow comeback into the lead.
The question of the night
tonight
was the Fruit Science question. We were looking for a fruit that had properties that broke up a certain dessert so they didn't use those choice fruits as additives. Mango, pineapple, etc… Most teams going with the old reliable "Ice Cream" answer BUT this time we were looking for gelatin! Helped out a few teams but most just blew wagers very hard! The upcoming "perestroika" hurt too.
Despite missing a big wager on the "Perestroika" question, Knock Knock held the #1 spot going into the final. All they needed was a correct response on the final to take the game down. The final
tonight
was a TOUGH one. I believe only 1 team coming up with a correct response. That team, despite being fairly far back, would win the game
tonight
. We were looking for the "Pharos" of Alexandria, or "Lighthouse". 3rd place
tonight
went to Knock Knock, who missed the final but had a strong enough lead to hold onto a prize spot. 2nd place went to Strangers have the Best Candy who bet the defensive ZERO wager and it paid off! Winning
tonight
, the only team to get the final, your house champions, Chuck Rodent! After a long game, they managed to move into the lead for the first time of the game just after the final! Great finish!
Trivia is ON next week! Come get in ONE LAST GAME before the World Series! Practice up! Prizes, food, fun, everything still here
in 1 week
! See ya guys soon!
1st Place:     Chuck Rodent
2nd Place:    Strangers have the Best Candy
3rd Place:     Knock Knock
We played our last game of Season XII, and while the snow was coming down, our teams weathered the storm to finish the regular season strong! We also crowned our House Champions, See What Had Happened Was, and wished our playoff-bound teams the best of luck!!
Teams learned all about the chart dominance of Boys II Men and Mariah Carey, the questionable utility of licking your baby, and the sheer size of an orca. Along the way, we had plenty of hard questions separating out the field, leading to an exciting finish!
After the dust from the final settled, out top three were locked. In third was our House Champions, behind Men + Pausers in second and Polyamorous Virgins in first! They've selected, "The Office" as next week's first category, so use this impending snow to binge-watch the whole series!
…Ok, or not.
See you next week!
Coming soon..