Wednesday Night had a Bite!
World Series 13 is in just a few days and teams are locking in those game faces, things got interesting rather quickly tonight. Our teams are pulling no punches, they came out swinging. We still have the O's brawl on the brain. The recap gives you an idea of who to keep an eye out for this weekend!
Valley Grill in Middletown, Md 
Well we brought the game inside tonight here at VG because it was a tad bit (and unseasonably) chilly outside here in Middletown: Remember Summer Fling starts next week, and good luck at the World Series this Sunday, I will see you there. Here are the results of tonight's game:
Stupid Sexy Flanders in 1st
2nd Place in 2nd
Rum Ham in 3rd
First category to open the Summer FIing will be an audio Triple 50/50: Ringo or any one of the other Beatles. ~ Ronnie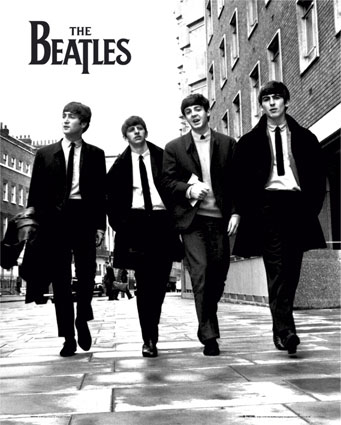 Another great game was had by all for our Wednesday game at The Tavern!! All the top scores were super close at the end, so it was anybody's game when we got to the final question. After it was answered and the scores were tallied, this is how it finished… In 3rd place we had Olney the Lonely, 2nd went to Team Derf, and our 1st place winners were John Lithgow's Fan Club!! Their pick to start off the Summer Fling season is an AUDIO winners choice. "Triple 50/50: The Four Tops or The Temptations", so study up and join us next Wednesday at The Tavern!!  ~  Jon J
Bumblebees, Via Appia and Demi moore! Answers all over the place,  I really want to play a night of Cards against humanity with my Wednesday night teams.. Lots of color, lots of yelling, but no singing tonight. Color me disappointing. Not disappointed in the amount of cookies Mindy tried to bribe me with to write that they won so that Jim wouldn't know the truth, but alas, my damn integrity got in the way..
3rd tonight went to Constantly Changing team Name who would have come in 2nd but they played it safe and hedged their bets all the way in to 3rd. 2nd went to Flight Level Awesome, and the Whales from Tokyo took 1st. Next week we start with a wonderful movie- 3 Amigos!
Good luck to everyone this weekend, I will see you in Hagerstown!
Last game before
Sunday
, World Series 13, glad to see a lot of teams joining us
tonight
for the final game before the big one! Knock Knock won last week and looked to remain on top
tonight
but the field was big
tonight
, everyone hoping they could claim the top prize in this very special edition of PHT!
Knock Knock remained triumphant through the first half, leading by a fairly strong margin going into the 3rd round. Third round did see our hardest question of the night. On the Fortune 500, Amazon.com is the highest ranked ".com" company, a fact that shocked many of our teams
tonight
. Lots of good (wrong) answers including Facebook and Google but Amazon takes the cake, either because it made more $$ or it has the ".com" whereas others did not.
Going into the final, Knock Knock was barely away from a lock, holding a 12 point lead. This put them in a position where they could bet 0 and hope they win in a tie breaker even if they miss the final OR bet 1, assume if your opponent gets it right, then so will you, and it end it here. They opted for the 2nd option, nailed a correct response, and took down the W! Great game! 2nd place went to KFBR and 3rd to Hoof Hearted.
That wraps up our last game until the world series! See you guys
Sunday
! Those of you not playing, see ya in a week for the SUMMER SEASON!
1st Place:     Knock Knock
2nd Place:    KFBR 392
3rd Place:     Hoof Hearted
Next week:     American Red Cross
With the wind a-blowing, we headed inside at Memories for a fun preseason game with our veteran teams. With many teams gearing up for World Series XIII (including our very own playoff champions, Up For Anything!!), scores were high and stayed that way!
After questions all about founding nations, the Founding Fathers and even The Presidents of the United States (three different questions – nice!), our teams were still very close. Only the final separated one team from claiming the least important win of the year – I mean, uh, the Pre-Season Championship!
Third Place: Stephen Hawking's Karaoke Machine
Second Place: Up For Anything
First Place: MoopsThe Moops have selected, "Band Name Origins" as next week's first category, so hit up Wikipedia, I guess…See you next week OR at World Series!!

Tonight's game opened up with a question about the musical Rent, asking for the two holidays mentioned in the titles of songs, which were Christmas and Halloween. The audio question for tonight asked teams to identify musicians who sang different 'fruity' songs, such as Banana Pancakes by Jack Johnson. We also learned about an interesting event that happened in a tennis match in 1993, where a deranged fan stabbed Monica Seles during the match.
I liked the question about George Washington's biography, where they talked about how he supposedly chopped down the cherry tree as a kid. Halftime asked teams to identify famous people whose initials are both vowels, as well as matching the fictional character to their weapon of choice.
In the second half the Movie Music question proved pretty tough, asking for the members of the Rock and Roll Hall of Fame who won Oscars for songs in 1994 and 1995. Only a few teams got Elton John for The Lion King, and even less got Bruce Springsteen for Philadelphia.  We also had a tough question about the longest and most important road in the Roman Empire, which was the Appian Way, or Via Appia.
Tonight's final question asked about Hollywood couples, and asked for the woman born as Demetria Guynes, who has been married and divorced twice, both times to actors better known by their middle names. Most teams got the correct answer of Demi Moore, who was married to Bruce Willis and Ashton Kutcher.
Third place tonight went to The Carolina Reapers, and second place went to Suck It Trebek. Taking the win, congrats to We've Embraced Our Mediocrity! Next week we start with a question about Aqua Teen Hunger Force, so study up! I'll see you all then, and good luck to those of you competing at the World Series this weekend!
Until next time,
-Chad
Scrum-diddly-licious! And 101 other words to describe a good time! That was the theme for Wednesday's trivia battle royale at Barefoot Bernies. It was a gorgeous night out so I thank all of the teams for coming out and spending some time there with mua 🙂 This marked our official last game of Season 13 – setting the scene for the Summer Fling 2016, which begins next week!
And what a finale we had. 8 teams went at each other for a bit. We had some tough question pop up. But this OK as it will get you ready for Sunday's World Series of Bar Trivia! Sugar is what turns into alcohol, yeast is what turns it! And that was the theme for round 1.
ehhh…it's more fun to drink it anyhow! We also traversed the Appian Way, got chased by bumblebees, caught air with Tony Hawk before landing comfortably with Demi, Bruce and Ashton on the final! It was that Round 4 that helped solidify our final TOP of Season 13! Great game ladies and gents.
Thanks again for playing and again good luck Sunday at WSOT 13! Next week we kick off the Summer Fling with "Tenacious D (NOT Audio)" – til then…luv ya. DG 🙂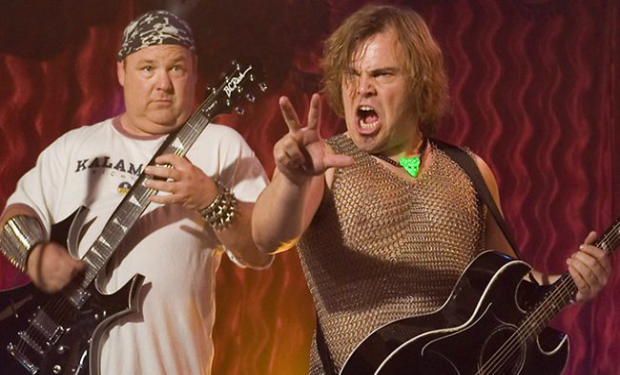 Two new teams joined us at trivia tonight!  As teams were enjoying the great food Wolfies always provides, they were still able to answer questions quickly and enjoy everyone's company. There were spurts of competitiveness and then calmness. As the host, I was able to stump all teams on a few questions. Some answers that were read I could hear the teams in disbelief as they knew the answer but second guessed themselves. The wonderful thing about Wolfies is that they are family friendly, so we had young kids trying to play with the adults, which I think brings out more fun/joy in all teams.
1st place: Team Awesome
2nd place: Team Irish Eyes
3rd place: Team Wolfies
Winner's choice: Trophy Club, Texas
Hard Times Cafe in Arlington, Va
One last tune-up before World Series XIII, and I hope to see some of our regular Hard Times teams make the trek up to Hagerstown!  A great night of trivia was won by a team making an 'out-of-town' visit, as Uncle Jack came from behind to take first place.  They selected the Indianapolis Colts as the first category to begin the Summer Fling season next week.  ~ Matt