Tonight's second half had some bite! Check out how all the venues handled our spicy set!
A crazy night of trivia that can only be called "intense" 10 teams came out to compete at a beautiful night at whole foods, with many of the teams calling it a brutal night, we had a back and forth standings as the game went on. Due to some fancy wagering, Donald Trump's Speech Writers survived the final question and took the lead with only three points!
1st Donald Trump's Speech Writers
2nd Pi
We have Christmas in March next week because the first category will be "A Charlie Brown Christmas" See you there!
-Zach
For the first three rounds of tonight's game at Capitol City Brewing, the story of the night was Shirley You Can't Be Serious, who steamrolled the competition and had a double-digit lead as we began round four.  That's when it got a bit dicey….  A miss on their bonus category shrunk their lead, and they found themselves packed into a tight field as we headed into the final question.  Only a few teams got tonight's final, and it helped the Capitol City Goofballs take down the win!  Menace to Sobriety took second with the B-58s in third.  A roller coaster of a night!  Next week, we'll begin with a question on Physicists of the Atomic Age!  ~ Matt
That second half though! 3rd quarter nosedive indeed! Teams had been celebrating and patting themselves on the back after first read through of scores (All 13 times I read them) but it was a bit premature for most… Dun, dun, duuuun…
Beer was flowing after the first few questions in tonight's second half. It's rare that I see Tuesday trivia turned in to a drinking game! Made up answer? Drink.. Question mark answer? Drink. Frowny face? Drink two. lol.. Teams hung in there though! Kept beating away at it and did well on questions that many of our other venues struggled with. I knew you had it in you 😉
To the victors go the spoils, and our final tonight had only one victor! 2nd place. Color me impressed. Only team to pick up the final, threw them in to 1st!  2nd went to Wiser but Still Dead and 3rd were Crystal Methodists. Love it! Almost as much as I love our first question for next week- Cool Runnings! Feel the Rhythm! Feel the rhyme, Get on up- It's bobsled time!
Wild game of trivia here at Cuginis in Poolesville, and tonight's winners got out in front early and never looked back. The game got real close at the end, with Barbie's last name being the question many teams needed to have a shot. Here are the results:
Level 3 Booksellers in 1st
That's What She Said in 2nd
MoMo in 3rd
Our first category for next week is "Classic Movie Monsters" ~ Ronnie
I had trouble finding a spot in the parking lot it was so PACKED at Quincy's
tonight
! A great sign! Means trivia is gonna be off the hook and that's EXACTLY what it was! We had double digit teams
tonight
looking to add to their Season 13 World Series points and to try to claim the title of Best Trivia Team BUT only one could do it. Let's see what happened.
We've had quite a few teams play very well and very consistent at Quincy's as of late, making it one of the most competitive venues in the circuit. Uncle Jack has had a few victories as of late, last week's winners were If We Lose the Terrorists Win, but would they both be taken down today? Some say that's what happened.
We start commentary by entering the second half of the game. If We Lose sits pleasantly in first with Uncle Jack close behind in 2nd and Big Ole Balls coming in close as well. Very close up at the top but If We Lose looked ready to start a win streak! The question of the night came about half way through the 3rd round with our Contemporary Fiction question, asking about the author creating the "Odd Thomas" series of novels. Only 1 team of our handful were able to pick up points on that one (and admittedly, it was a blind guess).. Grats to Quiz in My Pants on picking up points on what was statistically the hardest question of the night!
A bit of a shifting in the scores left Uncle Jack alone in first going into the final with If We Lose in 2nd and Big Ole Balls still trailing a bit, sitting in 3rd place. The final played very tough
tonight
; only 2 correct responses. One of those correct responses was Quiz in My Pants who jump up quite significantly BUT don't make it into the $$ spots, finishing in 4th place. 3rd place would go to Uncle Jack, who was leading but missed. 2nd place, also missing the final but betting conservatively, was If We Lose the Terrorists Win. And your winners
tonight
, trailed most of the game but a correct response on the final gives the win to Big Ole Balls!
Great game all! We're back in a week! Bring your teams and come join us for more Season 13 fun here at Quincy's! Thanks!
1st Place:     Big Ole Balls
2nd Place:    If We Lose the Terrorists Win
3rd Place:     Uncle Jack
Next week:     The Young and the Restless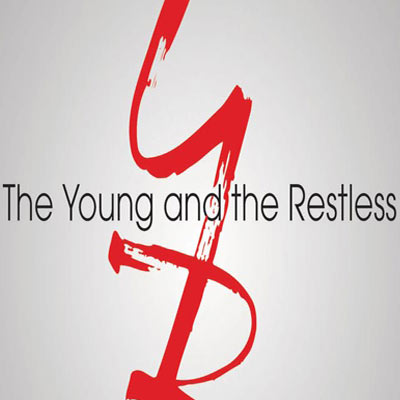 Tonight we opened with an audio question about the show 'Wicked' which asked about the song 'Defying Gravity'. The question ended up with the audio not helping, since the only team to get it right turned in their answer before the audio clip was even played.
We also had an interesting video game question which asked about the best selling console game of all time (which came bundled with the Wii) Wii Sports, as well as the best selling game across all platforms which is apparently Tetris. Honestly, it makes sense, everybody loves Tetris! Also Ross Perot came up for the first time in ages, asking about him and the party he ran under in 1996, the Reform Party.
Today's audio question was interesting as it asked teams to name the year but gave no buffer, playing a clip from Magnum P.I., The Shining, and Reagan accepting the Republican nomination for President, which were all from 1980. We also had a bit of a killer Disney question, which isn't something I can say often. The question asked for the Disney movie with three fairies named Flora, Fauna, and Merryweather, and only one team put Sleeping Beauty, which was the correct answer.
Halftime asked teams to identify things with 'Old' in their name, as well as identifying answers with types of streets in their name. The third round had a tough one about a billionaire who is 'worth it' because she is a part owner of L'Oreal. We also asked about the movies Glitter and Sparkle, which starred Mariah Carey and Jordin Sparks respectively.
In the final round we asked about things in science that start with I, and I had to resist the urge to make so many stupid inappropriate jokes when we talked about the largest bone in the human pelvis, which is the Ilium. We also asked about the first President to be born a citizen of the United States, as well as the first President to speak a language other than English as his first language. A few teams knew we were asking about Martin van Buren, who spoke Dutch.
We ended the round with a question about NFL quarterbacks, asking for the two QBs who are tied for the most regular season touchdown passes among active QBs, now that Peyton Manning is retired. Most teams knew we were asking for Tom Brady and Drew Brees. The final question for tonight asked about Celebrity Name Origins. The question asked about a celebrity whose father was an ordained Buddhist monk for several years, leading to her having a first name which is a Sanskrit word meaning 'splendor' or 'light'.
Only one team got the correct answer, and they came almost running up to hand it in before I even re-read the question. Third place tonight went to Fractured But Whole, and second place went to Suck It Trebek. Taking down the win was the only team to get the final, although they already had a big lead, I'm With Sarah! Next week we start with a question about AKC dog breeds, so study up and I'll see you all then!
Until next time,
-Chad
It's beginning to feel like spring, and warmer weather brought out the crowds as teams fought for those vital house champion points. When veteran teams clash, the sparks will fly, and we had enough leaderboard changes to induce motion sickness!
Teams quizzed through questions about Tetris, President van Buren, and even the similarities between "Glitter" and "Sparkle" (is it that both movies are terrible?) As the night progressed, our questions got harder, and the smallest missteps changed the scoreboard completely.
With only two correct answers on the final, we were in for one last shake-up.
Third Place: Poovey Farms
Second Place: Axis of Ignorance
First Place: FNQ
FNQ made their triumphant return to TK, and have selected "Maroon 5" as next week's first category. Ugh…
Senor Tequila's in Germantown, Md
We had a busy night of Pour House Trivia tonight at Senor Tequilas! New teams house vets mixed it up for quite the interesting game!
Highlights of the Night:
In "False-Sense-of-Security": The teams all had great second rounds, everyone racking up bonus points galore as they sailed on smooth waters before Halftime.
In "Third-Quarter-Nosedive": Which of course was promptly upended by a nasty third round, including a total whiff on one question and few other almost total whiffs. It was a brutal one!
In "Insult-to-Injury": The final was a total whiff too, with teams struggling to even get on the right wavelength. So overall it was a tough night!
In third place tonight, Beer Pressure!
In second place tonight, Axl's Doghouse!
In first place tonight, John Lithgow Fan Club!
Tough but good game guys! Next week we'll kick things off with London Landmarks! Should be fun! Study up, and we'll see you next time!
Until then,
Ian
I remember playing Wii Sports with my cousin a few years back and pulled a muscle. It was at that point I realized I was getting old! For the record, I've never pulled anything playing Tetris, however!
Monkey La La was jumpin' Tuesday evening with some trivia craziness! Thanks to all of you for coming out to play for a bit. The game was definitely an interesting one! The first half highlighted The Gilmore Girls and brought back memories of Ross Perot!
The 2nd half was all about the Kaiser Roll and Barbie (and her sister of course).
Good times my friends! And great finish! It was a tough final Q and whoever got it was aiming for the W. After Uma Thurmon made her cameo, our Top 3 looked like this:
And that y'all, is a Tuesday in the books! Fun times! Hope to see you next Tuesday night when we kick it off with "Uma Thurmon Movies." Until then, lotsa love…and I will see you soon 🙂 DG