Tuesday got a little feisty on us tonight! Never boring, always entertaining, Pour House delivers! See how things played out in our recap here-
We packed the house again last night as 10 teams came out to compete at Whole Foods. While it seemed I had marbles in my mouth tonight, the game was exiting as a majority of the teams were close up to the end. A tough final question sorted out the winners however, as Mini Van maintains their four week winning streak!
1st Mini Van Mafia
2nd Awesome Possums
3rd Kelly's Heroes
First category next week is "How I met your mother" See you then!
-Zach
Well tonight we learned a coupe things, you know more than you think you do. Be careful with your 9's and for the love of all that is holy- Don't yell out No Doubt.
I blame all the shenanigans on my lack of a truly terrifying no cheating spheel. I was just too damn happy to be intimidating! Many thanks to those players who offered to step up for my hosting virtue. Protecting the sanctity of the game and all that.
Other than the pool player who had delusions of intelligence, it was a good night! Had some returning teams throw down with our regulars and that final tonight really threw us all for a spin! It's rare that I see shifts like that, just about all of our top teams blew it on the last question! The top 3 ended up looking like this- 3rd was Wiser but Still Dead, thanks for the cheesecake Gregg! 2nd went to a duo of Tokyo Sex Whale! Impressive! And from 5th to 1st- Quiz in my pants! I am really liking the !'s tonight… Next week we will start out with a first question of Parks and Recs. ~Samantha
Well it looked as if we were going to have a team break out early here at Cugini's but sadly the third round did enough damage to dash their hopes. The game then got real close at the end, and the final question split the teams fairly evenly. Here are the results:
MoMo in 1st
That's What She Said in 2nd
Drunk N Disorderly in 3rd
Our first category for next week is "Don Knotts Films" ~ Ronnie
Always a RAGER at Quincy's. No different
tonight
as we walked in and found that there was absolutely NO WHERE to sit. One of the players coming in at
7 PM
(thirty minutes before start time) asked "How early do I have to get here to be able to sit?" Another team responds, "We got here at 6…" A high demand venue it seems. This is great news; let's me know I'm doing what I'm supposed to in order to put the "fans in the stands".
Round 3 played extra tough
tonight
, and unfortunately that was made obvious by one team's score in particular. Catching Planes were playing a great game through the first half, holding 2nd place pretty definitively after halftime. Round 3 reared its ugly head in and they seemed to implode, missing a good chunk of the points and dropping in the standings. I commend their first half achievement but the 2nd half just proved too much as they lost out on a top 3 finish with some difficult 3rd round material.
Last week's winners, If We Lose the Terrorists Win, were off to a good start
tonight
, leading most of the game. They had the lead after the first half, the 3rd round, and the 4th round. All they'd need was to get the final correct to seal the deal. The final wagers would play a key role in the finish
tonight
. Most of the teams vowed to go for the max bet of 12. If We Lose bet 9 (to cover a potential 12 get by the 2nd place team, Uncle Jack). Rock the Cash Bar, 4th going into the final, bet 2 points. Didn't do the math to see why they did or if it was the play, but that's what happened.
Well, only 1 team got the final correct. A potential for 12 points with a correct response here. The only team to get it was Rock the Cash Bar, the only team who made the defensive wager. With a get, they'd add just 2 points to their score, which didn't seem like enough to win… Here's how the game wound up. 3rd place went to Uncle Jack who drop behind Rock the Cash Bar with a -12. Rock the Cash Bar, finishing ahead of 3rd, moved up with their response but was it enough to take the lead?
If We Lose obviously missed it as well, moving down to 154 points. Rock the Cash Bar sat at 153 before the final and those crucial (did I mention how crucial?) points move them up to 155 able to take down the WIN by JUST ONE POINT! Apparently their math checks out. The wager was based on the fact that the only chance they win is if everyone misses except them and if they miss, they have a potential 2nd or 3rd with a small bet. Great idea, worked out!
We're back in a week guys, thanks for coming out and playing! See ya then all!
1st Place:     Rock the Cash Bar
2nd Place:    If We Lose the Terrorists Win
3rd Place:     Uncle Jack
Next week:     Shaquille O'Neal
Tonight's
game opened up with a question about the Monocacy Brewing Co., which asked teams to name the imperial stout which is named as a pun of the name of a historical figure, a beer called Brewtus.  We also had an interesting NASCAR question about a driver who purchased a minority share of a Minor League Baseball team in 2000, which changed their name to the Kannapolis Intimidators the next year. Most teams were able to figure out (or guess) that the answer was Dale Earnhardt Sr.
Tonight's audio question asked teams to identify the different Leonardo DiCaprio films based on the clips. The corporate logo question asked teams to name the logo that was created by a student at Portland State University in 1971, and caused a pretty big split between the Adidas logo and the Nike Swoosh, with the answer being the Swoosh. Adidas is actually named for the guy who created the company.
Halftime asked teams to identify things with the initials AA, as well as asking teams to match car companies to the model they produce. The hardest question on there was definitely Angela Anaconda, which nobody got (although one team did get close!). To open the second half we asked teams to name the 1st and 2nd Presidents of the Church of the Latter-Day Saints. We definitely had some silly guesses for that, but the answers were Joseph Smith and Brigham Young.
Tonight's Last Word/First Word question proved to be really tough, as we asked teams to name Winslow Homer, some painter I'd never heard of, as well as Homer Simpson, which most teams actually did know. In the final round we asked for the NFL running back who the Man of the Year award is named for, which most teams knew was Walter Payton.
The final question tonight was in the category of film remakes, and asked for a film where the lead actor from the original in 1974 appeared as a supporting character in the 2005 remake, which was the highest grossing comedy remake, according to Box Office Mojo. Most teams managed to figure out that we were asking about The Longest Yard, where the actor mentioned is Billy Bob Thornton.
Third place tonight went to Suck It Trebek. Second place went to Fractured But Whole. Winning tonight, holding on after a perfect final round, congrats to I'm With Sarah! Next week we start with a question about The Masters (golf stuff!) so I'll see you all then!
Until next time,
-Chad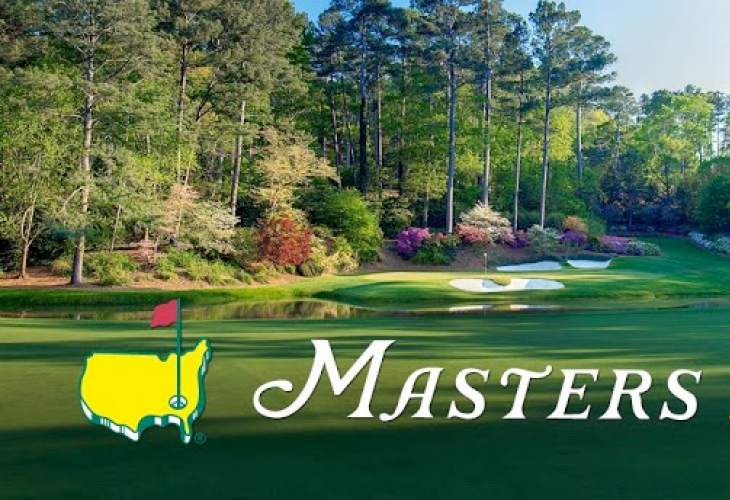 A sudden cold snap meant we had the place almost to ourselves, but the atmosphere really brightened up with our first questions. We had an exciting game this week, despite my low-energy hosting (much better now, after more than three hours of sleep).
We learned all about Piedmont and Kannapolis, the many "albums" of Gwen Stefani, and even the Sinai Peninsula! That's some deep-cut trivia, and our teams met the challenge head on. As the game progressed, our top finishers all stayed within striking distance of the win.
With a stumper of a final, everyone lost 12 points and we had our finishers.
Third Place: Dewey, Cheatem and Howe
Second Place: Axis of Ignorance
First Place: Poovey Farms
With Michelle back, Poovey manages to secure a win, and selects "Triple 50/50: Bach or Brahms" as next week's first category. Get ready for a likely audio clue!!
See you next week,
-Nick
Senor Tequila's in Germantown, Md
Another night of Pour House Trivia in the books tonight at Senor Tequilas, and tonight's game quickly turned into a Davids vs Goliath contest! I'll explain in a minute what that means!
Highlights of the Night:
In "Won't-Your-Hands-Get-Sweaty-If-I-Keep-Holding-Them": Tonight we had several categories come up that newer teams hadn't dealt with before. It required a fair amount of hand holding from me. We may have run long. I'm gonna have to take the training wheels off soon!
In "I'll-Take-What-Are-Mammals-For-A-Thousand": I made sure to over-emphasize that I was looking for a mammal tonight in the Bite question. Yet I still had a team turn in Cayman as an answer, as in the type of Crocodile. I get that you thought Island and strong bite, but come on now!
In "Goliath-Online!": Beer Pressure apparently sends out a weekly menu at work for beer and trivia after the workday is over. Normally, 5-6 people show up. Tonight they had 16. Rather than split into two+ teams, they opted to form one massive (and prize-exempt) Goliath team for the rest of the Davids to throw stones at! Made things quite competitive as everyone tried to knock them off their perch!
Beer Pressure did end up earning the most points tonight, so they get an honorable mention here. Officially though, the podium looks like this:
In third place tonight, the John Lithgow Fan Club!
In second place tonight, Axl's Doghouse!
In first place tonight, the Unemployed Hand Models Seeking Hand Jobs!
Great tough game everyone! Next week we'll kick things off with a Star Wars Characters question! Study up, and we'll see you next time!
Until then,
Ian
What do you get when you cross Dee Snyder, Mr. Rogers, the Knights Templar and $4 Fireball shooters?!?!?
MMMmmmhmmm…Monkey La La trivia night craziness and shenanigans! What a fun time we had Tuesday at trivia night. It is good to see some new crews venturing out and new players as well. We (meaning all of the voices in my head) have a good time and I do hope you do as well.
That was a fun set. Some questions were fun and others were fun with a bite – Tasmanian Devil was literally.
And in spite of the near wipeout I did like the Winslow Homer Simpson Last Word First Word. But we had a lot of fun with the NIKE Swoosh question. I added a little "I spy with my little eye…" to the question. But CAMEO of the Night goes to, the aforementioned, Mr. Fred Rogers – always a rock star in my mind!
Congratulations to our TOP 3 tonight on a game well played.
And that y'all is a bar trivia night in the books – La La style! Let's get it on next week again, shall we? This time, we can kick off with a fun twist of a category:
"Triple 50/50: Politician or NHL Player"
Til then…would you be mine, could you be mine, won't you be my neighbor. Bye neighbor 🙂
DG