Good times were had by all of our venues across Maryland and Virginia tonight, teams really came out tonight with many venues seeing record numbers! I guess a non arctic night, free of snow and ice will do that!
An exciting night at whole foods as 6 teams came for the prize tonight and after some funny pronunciations and an interesting song choice, we came to the final question. While no team was able to get it, some smart wagering made 1st place a tie between Pi and Kelly's Heroes…and Kelly's Heroes came out on top!
1st Kelly's Heroes
2nd Pi
3rd Mini Van Mafia
First category next week is 80s Hair metal! See you there!
~  Zach
Capitol City Brewing in Arlington, Va
We welcomed a few new teams to trivia at Capitol City Brewing in Shirlington, and more than a dozen teams filled the bar.  Tonight's game was essentially a two-team race, with Capital Hillbillies maintaining a slight lead over the Capitol City Goofballs.  There were several teams that did not show much confidence in tonight's final category, and we had many zero wagers.  Rightfully so, as only two teams were able to come up with the correct response.  One of the strategic wagers came from the Capitol City Goofballs, who overtook first place for the win.  Capital Hillbillies held on for second with We Picked the Wrong Week to Quit Sniffing Glue taking third.  Next week, we begin with a question on Japanese Monster Movies!
I love our little sing a longs Champions.. looks like I need to add some Foreigner to our playlist! I was celebrating a personal triumph tonight, which lead to a sharing of the love.. I didn't even have in in me to come up with a suitable threat and started talking about the warm kiss of the first spring morning sunrise… I know, I know. I swear, lil' miss badass will be back soon! We had a full house with quite a few new faces tonight, much love to Glasstastic Futterwackers for getting right in to the swing of things with some rather entertaining NSFW answers.
Was a good night of questions, with just enough of a bite on it to really keep people cheering those wins. Even 1 point is worth hands in the air! Single points are how games are won and lost… Tonight it was the final wager which was how this game was won! Not a single team managed to grab the final, and it all came down to who had been feeling cocky going in to that Grammy's question. It was Comfortably Dum who fell in  to 3rd place, but I think they were happy to place at all! 2nd went to Thundercats and 1st was Wiser but Still dead. Both of our top teams wagered Zero on that final and it really did pay off tonight! Next week we start with a Mitch Miller Sing a long. *NOTE* That does not say Sam sings Mitch Miller. For the record. See you next week! ~Samantha
Cugini's in Poolesville, Md
We had some post Valentine's Day fun over here at Cugini's in Poolesville with a lovely little game of PHT! I'd like to give props to Lightfoot for a nice turn around to make into the top three, and it was a wise final wager that determined tonight's winner.
Here are the results:
That's What She Said in 1st
MoMo in 2nd
Lightfoot in 3rd
Our first category for next week is the iconic duo, Hall & Oates! ~ Ronnie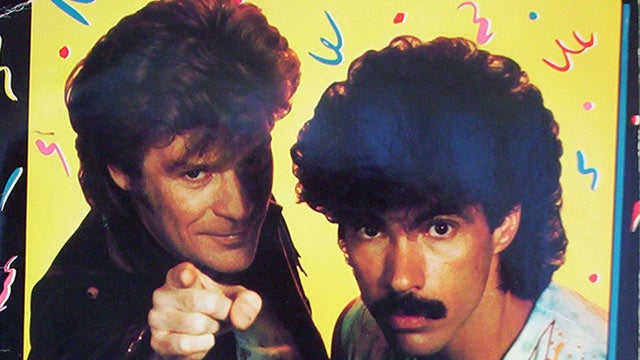 Maybe it was the snow yesterday, or maybe it was the season picking up, but tonight's game was packed full of teams. Tonight's game turned out to be an exciting one too, with scores pretty close throughout the game. We started out with a question about the band Lamb of God, asking about their live album Killadelphia.
I enjoyed the audio question about songs with Love in the title, mostly because of the Foreigner song they played. The question about Happy Feet asked about a performer who passed away right before it came out, which caused teams to guess a bunch of random dead celebs, although nobody knew it was Steve Irwin! Crikey!
Halftime tonight featured sports events and asked teams to name the cities they occurred in; luckily there was an answer bank, so it was a bit easier. They also had to name words that started with BOO, such as one of my favorite words Boondoggle.  Heading into the third round things were pretty close with a tie for second place and only a slim lead for the lead.
The second half opened with a question about the movie Psycho, which was the first movie to feature a flushing toilet.  Everybody thought the person who flushed it was Norman Bates, but it was actually Marion Crane. The 6-4-2 was fun because the six pointer asked for the first person named in 'We Didn't Start the Fire' by Billy Joel. A couple teams got it from that and knew we were asking for Harry Truman.
The final round opened with a question about a furniture style which is named for Queen Anne because she was apparently bow legged. I found it amusing how far off almost everybody was on the actual distance below sea level of the Dead Sea. Most teams guessed something like 100-200, but it is actually 1,407 below sea level!
Tonight's final question was about The Grammy Awards, and asked for the name of the group who won Album of the Year in 2007, making them the most recent group of entirely American born members to win. Unfortunately nobody was able to get the answer of The Dixie Chicks, so scores didn't change too much.
Third place tonight went to Suck it Trebek who played a good game overall, while second place went to Bored of Ed. Winning tonight, congrats to I'm With Sarah on the win! Next week we start with Volcanoes of the Big Island of Hawaii, so study up! I'll see you all then!
Until next time,
-Chad
I've subbed at a bunch of different places for Pour House trivia, but the view inside the Tilted Kilt made THIS time a little more memorable! (You're a lucky man Nick! lol) It was nice to see a familiar team for the game last night, and just like  my Sunday night venue, they killed it at the Kilt! It was also nice to see the team that finished 3rd last night. It's been a while since I've gotten to say "congratulations Fat Kids Are Hard To Kidnap"! Taking 2nd place was a fun group known as Dewey, Cheatum and Howe!! Holding 1st place from the end of round 1 through the final question for their second venue win this week was Poovey Farms!!! (I'll see you all again on Sunday) They decided to go with "Jargon from a Newspaper Newsroom" for next Tuesdays winners choice category so have a great week and Nick should be back for everyone next week at Tilted Kilt!!  ~  Jon J
1. Poovey Farms
2. Dewey Cheatum and Howe
3. Fat Kids are Hard to Kidnap
4. Ignorance is Bliss
5. Fubar
6. Axis of Ignorance
Senor Tequila's in Germantown, Md
If I had to describe tonight's game of Pour House Trivia at Senor Tequilas in one word, I would use Unexpected. It was certainly a memorable one!
In "I-Don't-Think-They-Loved-It": The audio question tonight was a doozy, with only a few teams getting it correct, only one getting all three. They were not feeling the love tonight!
In "Not-Enough-Atmosphere-In- This-Place": The Carbon Dioxide question was a total whiff tonight, though one team did get heartbreakingly close even after crossing out the correct answer.
In "Someone-Check-For-HGH": The running gag at Senor Tequilas is that one of our regulars, Axls Doghouse, never seems to creep up in the standings; they play hard but without much payoff. So when they lead the entire night, it raises suspicions (not really), and the sass level (very much so).
The final was a toughie tonight, with no one picking up a correct answer. So the podium was pretty much set.
In third place tonight, Beer Pressure!
In second place tonight, the John Lithgow Fan Club!
In first place tonight, by what must be a miracle, Axl's Doghouse!
Seriously, good game everyone, it was a well earned win for the Doghouse! Next week we'll kick things off with Sex and the City! Grab a cosmo and study up, and we'll see you next time!
Until then,
Ian
Well we did tell the DIRTIEST JOKE OF ALL TIME at Monkey La La last night! But would we expect anything else? That's the way we get down on cold Tuesday winter trivia nights. The SEX ON THE BEACH was flowing and one liners were as well. It all made for a wild one Tuesday night at La La licious!
Thanks for braving the cold y'all and coming out for a bit trivia game-age…it was a fun one! My TOP 3 fav's were:
1. The Tell-Tale Heart – I remember reading this as a kid and not being able to sleep!
2. Happy Feet – I remember watching this as an adult and not being able to sleep!
3. Deep Blue – the whole computers beating humans at games is a fascinating arena!
GG everyone and congrats to our leader boarders! The TOP 3 looked like this:
Thanx again for playing my friends. Have a wonderful week and I will see you next Tuesday when we kick off with…"Dave Grohl." ROCK! DG