Tuesday Night Was Full of Knowledge Bombs!
A fun night at whole foods as we spent a beautiful night competing for the top prize! While we argued about plant parts the game was close but Mini Van Mafia took the top for the second week in a row!
1st Mini Van Mafia
2nd Taco Tuesday
3rd Kelly's Heroes
First category next week is Ferris Bullers Day off!
-Zach
At Capitol City Brewing in Shirlington, we have some ultra-competitive teams playing week in and week out, but the Capitol City Goofballs have begun to separate themselves from the rest of the pack this season, as they took home their second win in a row last night after a stellar second half.  Will there be time for some of our other teams to gain ground in the standings?  Two teams that hope so were the Capital Hillbillies, who took second (playing as 'Ford's Dead? that Blows'), and Show Me on the Doll, who took third.
Could it be?  There are just two months left in Season 13!  The World Series will be here sooner than you think!  Next week, we'll begin with a question on Wedding Dress Designers.  Seriously…
~ Matt
17 teams sashayed their way in to Champions tonight, and a couple of them decided quickly that they were just here for the beer and the game was a bonus.. that may have been due to some brain bender questions.. not an easy night! My favorite were all the teams who answered Watson for the congressional question just to need him and deep blue later that round for the computer club question. Seriously, what are the odds?
My allergies are slowly getting the best of me which led to a few repeats, spellings- you know, a normal night 😉 What wasn't so normal was when our top teams were dethroned from 1st by a good final! Comfortably Dum and Wiser but still dead were battling it out all night but on that final it was Jungle Fever who jumped up to reign supreme! Nice grab! 2nd went to Wiser after a strategic wager and 3rd was 2nd place. I think it was the extra baby which got you in to the top 3- so damn cute! I will see you next week for a first question of Jurassic World! Personally, I think the question should be how she kept those damn heels on for all the shenanigans. Seriously, watch the movie and watch her feet. Hopping on and off ATV's? No problem! Running through the jungle? Nope, she's got this.. ~Samantha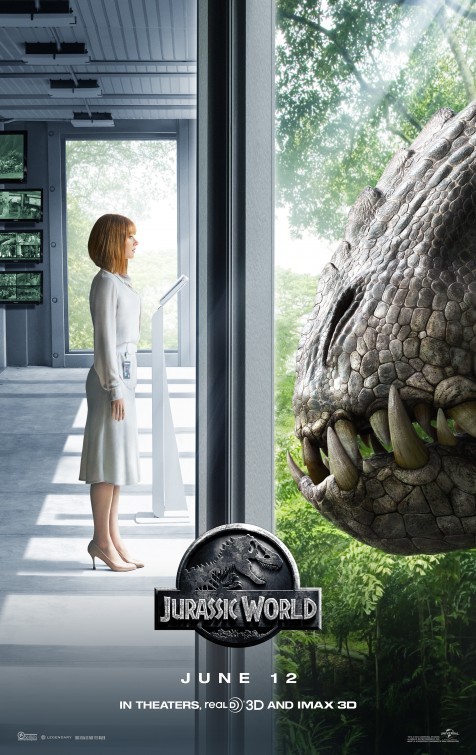 A great night of trivia in Poolesvile, but for some the battle was uphill. There were many cheers, not many jeers, and a final that didn't call for some Advil. Here are the results:
That's What She Said in 1st
Level 3 Booksellers in 2nd
Never Mind in 3rd
No need to study or take seminars, for our first category for next week will be "candy bars". ~ Ronnie
Another PACKED HOUSE here at Quincy's and another INCREDIBLY COMPETITIVE week! I always look forward to coming here to run the game and see what happens because it feels like each and every week something surprising happens!
Tonight
was no different!
Leading at halftime was last week's winners If We Lose the Terrorists Win who had a very impressive first half, knocking down one or two questions that NOBODY ELSE in the restaurant were able to pick up. Those few points helped propel them into a lead, at least for the time being.
Going into the 3rd round, we encountered a little bit of a toughy, our Question of the Night. We asked about the non-human character who testified to Congress in 2002. Lots of guesses for various Muppets BUT only 2 teams coming up with the correct response of ELMO! Among the teams missing were If We Lose who went BIG on that, dropping their 7 wager. Still, even after that speed bump, they lead by 4 points going into the 6-4-2.
Round 4 turned things around a bit as the game got very close. If We Lose had slipped into a tie for 2nd place with The Big Fact Hunt and Quiz in My Pants had pulled into the lead! Was Quiz in My Pants about to make the comeback of a lifetime and take down their first win since their first time here? We'd find out in just one question!
The final played about 50%
tonight
, and boy did it shake things up a bit. Quiz misses so they dropped out of contention for the $ spots! So close! Heroes in a Half Shell jump up with a correct response to take 3rd place
tonight
. For our top 2 spots there was a tie between If We Lose and the Big Fact Hunt. Closest to Snickers debut year would take this game down
tonight
. If We Lose says 1920, BFH says 1928. With that, The Big Fact Hunt are the winners who were just TWO years off of the actual release date of 1930! Very close game! We're back in a week, keep it up all!
1st Place:     The Big Fact Hunt
2nd Place:     If We Lose the Terrorists Win
3rd Place:     Heroes in a Half Shell
Next Week:     Extremely Popular Broadway Musicals (as they noted, "Blockbuster Broadway")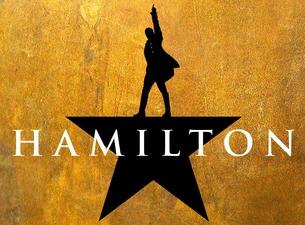 Tonight's
game started out with a bit of an unusual opening question. The first category was Iron Maiden Audio, so we asked about their most recent song to appear on any chart, which was in the year 2000. Only one team knew the answer, which was 'The Wicker Man', and they handed in their answer before the music even started (and the clip I had was the whole song, too).
We also learned that was Google originally called BackRub.com but got a name change when it was taking up way too much bandwidth on Stanford's servers and creators Larry Page and Sergey Brin had to relaunch it. I liked the audio question we had about halftime music, which asked teams to identify songs being played by a marching band. Most teams did pretty well, but I thought it was a fun category either way.
Halftime tonight featured some sports and geography, as we asked teams to match NCAA athletic logos to the geographic locations of their Universities, using ten teams that are/were in the NCAA Men's Basketball Tournament. We also asked teams to answer ten questions where each answer was two words with the initials 'B.C.' The toughest ones were definitely Bloom County or Barstow, California.
In the second half things got a bit tougher, starting out with a question about the movie 'Ben-Hur', with only one team knowing that the book was written by Lew Wallace. The next question asked for the first non-human to testify before the U.S. Congress, and we had plenty of teams on the right track with guesses like Big Bird or Kermit the Frog; however only one team got the correct answer of Elmo.
I was impressed by how many teams knew what country Emperor Maximilian I ruled for three years, which was Mexico. We also asked about the two IBM computers built to compete in certain games, one for chess and one for 'Jeopardy!' Most teams knew we were talking about Watson, and some teams were really close in getting the name of the other one (Deep Thought, Big Blue, Blue Genie, etc.) but the name is actually Deep Blue.
We started the last round asking about the recent commercials for Snickers where Willem DaFoe does his rendition of the Marilyn Monroe skirt scene from 'The Seven Year Itch'. That commercial cracks me up, although all those Snickers commercials have been clever.  I always like a good Harry Potter question, and this one asked about a character who wrote a book called 'Who Am I?' after a failed charm caused him to lose his memory, which was Gilderoy Lockhart.
Tonight's final question was in the category of 'Name That Actor' and asked teams to name the actor who was named the worst actor of the century in 1999, but won the 'Razzie Redeemer' award for his role in a 2015 film that also earned him an Oscar nomination. About half the teams got the answer of Sylvester Stallone, which shifted some things around. First we had to break a tie though, which was broken by asking the two teams to guess the year that the Snickers bar was introduced. The guesses were almost identical, but one team was just a little bit closer to the answer of 1930.
Third place tonight went to Black Steel, who held the lead for almost the entire game until the final. Second place went to Suck It Trebek, who just barely lost the tiebreaker. Winning tonight however was the Book Club Babes, taking down the tiebreaker! Next week we start with a question about the book 'The Life We Bury' by Allen Eskens. I've never heard of that book, and if you haven't either, I guess go read it! Or at least go read the wiki page, and I'll see you next week!
Until next time,
-Chad
While it was almost warm enough to play outside, our teams came ready for battle this week, with strong performances from everyone involved. While March Madness is in full swing, basketball hardly even came up (well, ok, maybe ONCE…) as teams focused on the questions ahead.
We learned all about the sex organs of plants, the many adjectives of Jaques Cousteau, and Dennis Leary's slow descent into Willem Dafoe. Along the way, teams were neck and neck, with many ties and 1-point leads swapping throughout the night.
As we approached the final, only about half were able to correctly identify our answer, leading to one last leaderboard upset.
Third Place: FUBAR
Second Place: DCH
First Place: Axis of Ignorance
The guys from AoI have selected, "Time Magazine's Person of the Year" as next week's first category. I mean, what could go wrong?…
Senor Tequila's in Germantown, Md
A packed bar isn't enough to slow down the Senor Tequilas Pour House Trivia crowd!
Highlights of the Night:
In "Keep-It-To-A-Dull-Roar-Would-You?": I know it's a bar, I know it's a big time for sports, but when one table is competing with me and my microphone for control of the sound, maybe you should tone it down a bit. Especially when my teams can't hear the audio clue…
In "I'm-Gonna-Get-Shanked": The Botany question was murder tonight. No one had a clue. And the boos could even be heard over the raucous boys! Guys, I don't write em, I just read em!
In "Greek's-Not-Your-Strong-Suit": Gastropod was not an easy pull tonight either. Gasto – Stomach. Like Gastro-Intestinal? Come on guys! You know this!
In third place tonight, Unemployed Hand Models Seeking Hand Jobs!
In second place tonight, Beer Pressure!
In first place tonight, the John Lithgow Fan Club!
Tough but good game everyone! Next week we'll kick things off with the 2016 Baltimore Orioles! Study up, and we'll see you next time!
Until then,
Ian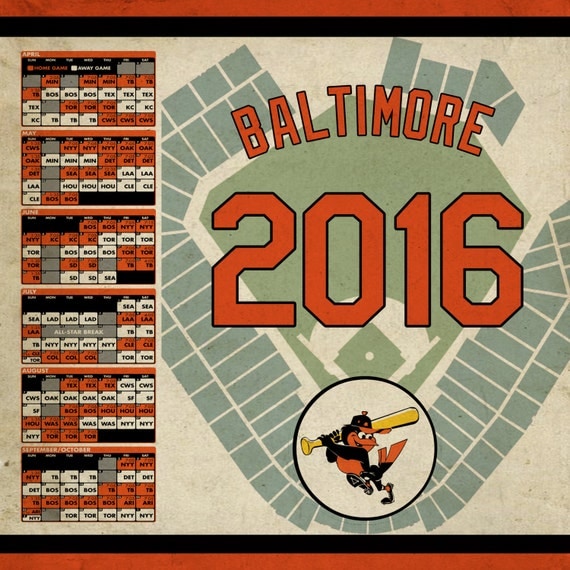 We had a romp Tuesday night at Monkey la La trivia night! Packed house and teams were throwing down! Great time everyone. Thanks so much for coming out and playing. We never deduce why the little dog laughs at the cow while she is jumping over the moon, but whatever. Maybe he's just judgmental. Prolly a toy poodle.
The game was a close one that came down a fun Sly Stallone question. But littered in there were some toughies for sure! Top 3 hard questions Tuesday night were:
Ovaries and Pistils – everyone needs a botanist on their trivia team to help with these nuances~!
Gastropod was just nasty – full wipe!
And ELMO and Kermit were in a nice battle during Round 3 – can you believe he testified for congress?
Fun times my friends. And congrats to our leader board on a game well played. It was a tough field, props FTW!
And that my friends was a Tuesday to remember! I hope you all have a great week and weekend and I will see you next Tuesday night when we kick off with "Sly Stallone Films." Til then…"Yo Adrien…I love you!!!"