Tuesday Night was Fierce!
Tuesday night serves up some of the toughest competition in the PHT nation, and tonight was no exception! Not much wiggle room in those top scores. See who held on, and who were left holding their breath…
 Another great night at Whole Foods as I butchered many a word (and those latin terms are fun eh? Looking at you puzzle page) but Mini Van took and early lead and kept it until then end. Pi was the only one who got the final question, but Mini Van still took first!
1st Mini Van Mafia
2nd Pi
3rd Taco Tuesday
First category next week will be Weird Al's movie UHF-see you then!
-Zach
I felt like one team was playing with a little more fire than usual at our Tuesday game at Zepheira Sports Bar. Last week this team was in 1st place for most of the second half, only to lose it after the final question. This week they played like a team possessed!! In 3rd was I'm Just Making This Up As I Go Along, 2nd was the Avengers and with a big lead, Sanford & Son was our winner! They picked the show "Rick and Morty" for next weeks winners choice so study up and join us next Tuesday at Zepheira!!   ~  Jon J
Andy Rooney famously posited the so-called "50-50-90 rule": if you have a 50% chance of getting something right, there is a 90% chance you'll get it wrong.  And boy, was that accurate last night at Capitol City Brewing!  Our terrific regulars – and a few new faces – showed some impressive brain power through yet another harrowing trivia gauntlet, but the three-part "over/under" category stumped exactly 90% of the teams – and you only needed two out of three!  Kudos to Team Penultimate, the only team to win any points on Over/Under.  Apparently, the only question tougher than that was identifying the robot from the 2011 Muppets movie.
This week's Best Wrong Answer award is shared by Penultimate (who guessed sarcastically that Will Smith had won an Oscar for Wild Wild West) and newcomers Broody McBrooderson (who just wrote "Matt Daaaaaymon" for the same question).  Your winner's circle:
1st: God Complex Particles
2nd: Show Me on the Doll
3rd: Capitol City Goofballs
Winner's Choice category for next week is Actuarial Science!  So brush up on your…. I don't really know what that is.  Something having to do with insurance, right?

–Austin
You say mist, I say drizzle! You say WallE, I say Muppets! Man… I was full of disappointing statements tonight. Teams were not loving on our answers, but I was loving on a scoreboard that was unpredictable. Nice to see teams who actually celebrate those right answers!
Suck it Trebek held the lead for most of our game, holding the rest of the pack out at arms length. They kept swinging, but Trebek leaned back just enough each time to avoid the hits. Teams coasted through the final, and not much changed for our top 3.  Trebek took the top spot, Jungle Fever held on to 2nd and Comfortably Dum picked up that 3rd spot. For next week we start with This Is Spinal Tap!
Great game once again here at Cugini's here in Poolesville. Folks, it is typically raining here on our Tuesday night's together, so it was a bit shocking that our meteorology question beat up so many teams. For the ONE team that answered correctly, Damn Maidens, throw up your trivia slips and "make it rain!" Here are the results:
Team Janet in 1st
WWBS in 2nd
MoMo in 3rd
Our first category for next week is "John Wayne Films" ~ Ronnie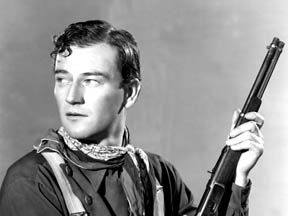 The summer season is coming to an end soon but we still have a few more weeks until our Finals tournament in mid-September! Still weekly points and prizes up for grabs, glad to see most of you guys coming back! Most of our teams were full
tonight
, seeing 6 or 7 members on each of the teams, it was rare among the crowd that we did have one team playing as a duo…
Though we saw our usual crowd but we did have one new team
tonight
, and they made some serious noise! The Carls, a team who says they've played PHT at other venues, decided to stroll into Quincy's
tonight
and take a shot at the win! Just a group of two dudes in their mid 20's, these guys were some SERIOUS competitors, holding the lead by a fairly big margin at the half, on the strength of a good halftime page!
They kept the lead after round 3 but allowed some teams to inch closer as they did not go for the 6 point clue, but did get the 4. A few teams getting the 6, including Uncle Jack, who moved just a bit closer to The Carls. Round 4 opened with what was a very difficult film question. The Carls missed a 5 point wager on that one, and missed a 2 point bonus on the Danube river question (Bucharest instead of Budapest; honestly, not a terrible guess considering the Danube empties from Romania). Definitely some missed opportunity and points left on the table!
Going into the final, The Carls would regret the 4th round as they gave Uncle Jack the lead by just a single point, even after leaving a good number of points on the table. The final played a bit easier than normal
tonight
, all three of our top teams getting it correct, so no standing changes. Uncle Jack wins this one. 2nd to The Carls in a very impressive first-time Quincy's performance. 3rd place to If We Lose the Terrorists Win. Back next week, until then guys!
1st Place:      Uncle Jack
2nd Place:     The Carls
3rd Place:      If We Lose the Terrorists Win
Next week:     Rizzoli and Isles
Tonight we started out with a question about one of my favorite comedy films, Office Space. We asked about a pretty funny scene where the guys tell their embezzlement scheme to a door-to-door salesman, thinking he'd know about money laundering since he claimed to be a recovering drug addict.  Turns out he didn't, and in order to keep him quiet the guys had to buy a bunch of magazine subscriptions (specifically, Vibe magazine).
The audio clue was about bands with a three letter name (no acronyms allowed!), like Yes and Jet.  At halftime we had a tough page for some teams, asking teams to name films based on the robots pictured, as well as matching chemical elements to their Latin names (knowing the symbols definitely helped).  Things were close at halftime, but a tough second half really opened things up in the scores.  Tonight's final question was about technology companies, and asked for the company that made the first all-electric calculator in 1957, the 14-A. Several teams got the right answer, which was Casio.
Third place tonight went to the Patriotic Orioles, and second went to Black Steel. Tonight's winners, breaking away in the second half, congrats goes to Fractured But Whole! Next week we start with a question about Star Wars Episode I: The Phantom Menace, a movie which we all loved! I'll see you all then!
Until next time,
-Chad
 Summer Fling Championship is almost here, but that doesn't mean these last few weeks will be any less competitive. This week's set proved to have a few surprises, and made for an exciting finish!
Third Place: Dave's Not Here
Second Place: Book Club Babes
First Place: Poovey FarmsPoovey Farms makes it two in a row, and selected, "Early 90's Rap Groups" as next week's first category. Maybe it'll even be an audio clue?
See you next week!

Senor Tequila's in Germantown, Md
Tonight's game of Pour House Trivia was…interesting to say the least!
Highlights of the Night:
In "Battle of the Bands": The elephant in the room tonight was the musical cacophony. There was a birthday party in the next room, complete with rocking mariachi band. It made everything a bit more interesting trying to get questions and answers read tonight, let me tell you!
In "Not-So-Friendly-Questions": I was surprised at how hard the Casper question seemed to be tonight! It had to be a ghost-related movie for Ray Stantz to be there right? Yet no one went for it on 2 and only about half the teams even got it correct! What gives guys?! Bull Pullman, Christina Ricci, Eric Idle, Cathy Moriarty, with appearances from Ray Stantz and Father Guido Sarducci?! How was this not more well known? And why do I get stink-eye when I ask about it?? Yeesh!
In "I-Wanna-See-These-Musical-Instruments": While Texas Instruments is certainly known for their calculators, I would absolutely love to know what musical instruments you guys think they make, because there were a lot of those answers on the final tonight. No, really, I wanna see 😛
After a very volatile fourth round, we had a last second shake-up on the final for the podium spots!
In third place tonight, Slippage!
In second place tonight, Beer Pressure!
In first place tonight, the Fan Club!
Great game everyone! Next week we'll kick things off with some 2016 Maryland Terrapins Football! Study up, even though my Clemson Tigers are the only team that matters, and we'll see you next time!
Until then,
Ian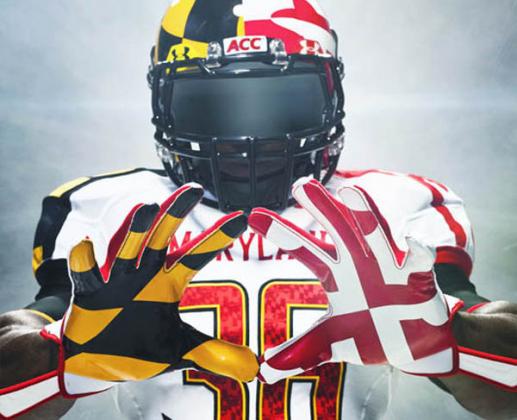 11 trivia teams jammed into the bar last night for a trivia night extravaganza, La LA Style! And we sure enough did have a wild one! We had some traveling crews pop in for a little La La-ness and they made statements! And the set…mmmmhhhmhmhmhmm…the set had teeth!
Not those kind…but you get the picture…
There were some innocent ones: Lunchables and thorns in paws come to mind. But there were some toughies for sure: drizzle, Mumford & Sons of Anarchy and Deadwood, SD shook things up for sure! All the makings for a fun, challenging, and intense night of trivia. But the brew-ha-ha and shooters that are characteristic at La La trivia night certainly help it all – and make me funnier. 🙂
The game came down to a fun CASIO calculator question from back in the day! And we had a few teams grab the correct answer and lock in there spot on the leader board! Congrats yall on a game well played:
Thanks for coming out and playing tonight everyone. Hope you enjoyed the game. We do it again next Tuesday night. And the category for that night will be…wait for it…yes…Oscar de la Hoya Hodge Podge… LMAO! A PHT first for sure… see you then. DG 🙂