Tuesday Night Trivia was Tasty!
We PACKED the house tonight as 11 teams crammed into the little space that was allowed at whole foods. That made the competition extra fierce, but in the end Mini Van Mafia took their streak number to three!
1st Mini Van Mafia
2nd Mindbenders
3rd Donald Trump's Speech Writers
1st category next week is NAME THAT WRESTLEMANIA, BROTHER.
See you there.
-Zach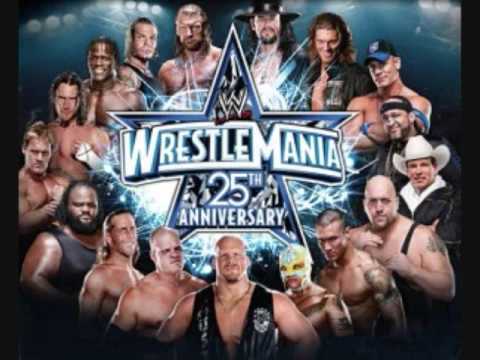 We're already into the second half of Season XIII, and a few of our teams at Capitol City Brewing are in post-season form.  Tonight, it was Shirley You Can't Be Serious taking down their first win of the season.  Seems like old times!  The Capital Hillbillies managed to sneak back into second place after a tough second round, with Valley Girls taking third.  Next week, we'll begin with a question on the 2016 Presidential Election.  ~ Matt
What a night! You had to roll with the punches as Champions lost the 21st century, thank you for your patience with closing out your checks!
I was digging the laid back vibe tonight, was like everyone just had a big beer and took a deep breath all at once. Tuesdays are a safe place 😉 Not so safe were some of your answers tonight, you guys took that French question to the extreme- Pardon my french indeed! Risque! You also have me wondering what it would be like if Jesus really did write a comic…..
After a good final it was Tokyo Sex Whale in 3rd, Crystal Methodists rose up and took 2nd while Wiser But Still Dead held on to 1st. Next week we will start with Demigods, so study up! ~Samantha
The teams down here at Cugini's come to play, and it was a real close game for almost half the field going into tonight's exceptional final! Our second place team put up one of the biggest comebacks I've witnessed in my trivia career, great job! Here are the results:
MoMo in 1st
Lightfoot in 2nd
That's What She Said in 3rd
Our first category for next week is Sir Paul McCartney! ~ Ronnie
Quincy's! Always a rager at this place. Some new teams joining us
tonight
, always great to see! Most of the night saw If We Lose the Terrorists Win and Uncle Jack up top trading the lead. These 2 teams are very strong and always bring a level of competition to this venue that makes it very difficult to come in and win. With over 12 teams
tonight
, many people tried to do just that.
Question of the night
tonight
goes to our Pop Remakes question. A song, a famous song, I'm sure we've all heard is "Leader of the Pack". It hit #1 on the Billboard chart around the same time as that girl group craze with groups like The Shirelles, the Marvellettes, and the Supremes. The problem with these "The BLANKs" bands is that we never remember who the hell did what song? This surely was something like that but who was it? Well, 2 teams able to recall that it was the Shangri-La's who sang "Leader of the Pack", with 1 team knowing that Twisted Sister covered it in the 80's. A hard question indeed.
Going into the final If We Lose and Uncle Jack were fairly far ahead of the crowd but the 3rd place team was a newcomer calling themselves the Puppycats. They played very well considering it was their first time; I hope they decide to come back and try to finish higher next time because they definitely have the makings of a strong team! Final played about half but our top 3 all got it correct so no surprises on the final standings. We're back in a week to see if someone can knock off these trivia titans! Until then 😉
1st Place:     If We Lose the Terrorists Win
2nd Place:    Uncle Jack
3rd Place:     The Puppycats
Next week:     Indian Tribes of Oklahoma
In tonight's game we had a question that can either go very well or very poorly.  The question basically tested teams to see if they were paying attention at the beginning of the game.  I was instructed to mention my first and last name during my opening explanation of the rules of the game, and the question which came in round two asked teams what my first and last name is.  Several teams had a leg up because they had a player or two who is friends with me on Facebook, while a couple others actually were paying attention and wondered why I said my last name seemingly for no reason.
Tonight's game actually started out with a question about a book called "The Life We Bury", which I'd never heard of before last week when the category was picked.  Luckily the question really only asked what war the character being interviewed by the protagonist of the story was a veteran of, which was the Vietnam War.  I honestly was impressed how many teams got both correct answers on the Olympics question, which asked for the two countries that have the most gold medals in Olympic boxing, which is the USA and Cuba.
Halftime tonight asked teams to identify movies based on the fictional lawyers that were in the pictures.  Turns out the hardest one was the lawyer from the film "Sleepers", as nobody got it.  I was surprised so many teams put "A Time to Kill" for the wrong movie, since McConaughey was the lawyer in the film and was one of the pictures.  We also asked teams to identify portmanteaus like spork and Delmarva based on their descriptions.
We opened the second half with a question about the Broadway show 'Seussical', which brought up the term portmanteau once again. I liked the question about fictional butlers because it let me bust out my Lurch impression. The toughest question of the night was definitely the song-remake question, which asked for the group who did the song 'Leader of the Pack' as well as the heavy metal band who did a cover version. Only a few teams gave me The Shangri-La's, but nobody gave me Twisted Sister.
We also had a bit of a challenging 6-4-2 about the country of Thailand, where we learned that Thailand is the only Southeast Asian nation to never be controlled by a European country. Tonight's final question was in the category of Autobiographies, and asked for the handicapped Frenchman who was the subject of the autobiography 'The World At His Fingertips'. Most teams managed to get to the answer of Louis Braille, which didn't cause too much of a change in scores.
Third place was decided by a tiebreaker, and to break the tie we asked for the population of Thailand based on 2015 estimates. The guesses were both pretty far off but in opposite directions, so I had to do some math to find out the winner. The winner by a very slim margin on the tiebreaker was Black Steel, taking down third place. Second place went to Suck It Trebek. Taking down the win, congrats to Fractured But Whole on breaking the curse! Next week we start with a question about The Monocacy Brewing Company, so study up! I'll see you all next week!
Until next time,
-Chad
It's certainly fair to say this week's game was really "heating up", with teams "sweating" every answer under "sweltering" competition…
…it was warm.
Teams learned all about crucifixes, the two Quaker Presidents, and Pogo the Possum on their way to a close final question. Some strategic betting was used, and our final standings were set.
Third Place: Poovey Farms
Second Place: Dewey, Cheatem and Howe
First Place: Axis of IgnoranceAoI went to the wheelhouse and selected, "World War II American Weaponry". Brush up on your Thompsons and such, but let's not forget the most effective weapon of WWII…
See you next week!
Senor Tequila's in Germantown, Md
Tonight's game of Pour House Trivia was a wild one at Senor Tequilas! The podium was hotly contested and it came down to the wire and the final question!
Highlights of the Night:
In "Ian-Needs-A-Drink": As a host, you always want to be welcoming, accommodating, and friendly to new teams who have never played before. However, when those teams become belligerent and rude, its hard to maintain composure. I did so, but there was much muttering under my breath. Grrr…
In "He-Also-Needs-A-New-Memory": Turns out someone on one of my regular teams is a friend of my brother, and is someone I've been acquainted with for 2 or 3 years now. He's been coming in for months and this was only just made known to me. I feel so bad xD
In "Who-The-Hell-Is-That?": While teams had heard of but weren't able to pull Twisted Sister for the Pop Remakes question, NO ONE had heard of the Shangri-Las. I did oddly have many teams put the Shantelles, but Shangri-La was not in the picture for anyone. Tough one!
After four hard fought rounds, the final was crucial tonight!
In third place, Beer Pressure!
In second place, Axl's Doghouse!
In first place tonight, as a duo and leapfroging into first, the John Lithgow Fan Club!
Great game everyone! Next week we'll kick things off with a category on Income Tax! Yuck! Study up and make sure you get your taxes in, and we'll see you next time!
Until then,
Ian
Not an empty table in the house tonight for trivia at La La! 9 teams packed into our Tuesday night spot  and shook it up for a couple hours in an epic battle of bar trivia prowess! The question set was a fun one – although, now I know how many of you don't listen to my opening spheel 🙂
Notwithstanding the last name fiasco, we had a fun set of questions tonight! My TOP 3 were:
1. Seussical – for my inner thesbian!
2. Go – for my inner gamer geek
3. and BLOWS POP – for my inner sugar tooth
Personally though, I prefer the Tootsie Pops…but whatever…
Our TOP 3 tonight had to work for their leader board appearances. And we had a stellar come from behind 3rd Place snipe on the final! Great game everyone. That was a fun one to watch unfold.
And that my friends, is a Tuesday for the record books! Thanks much for coming out and playing. I hope you join me next week for some more kicks. And we kick that game off with a question about "A Brave New World." Til then…my name is Denny Grizzle, and spelling does not count. Luv ya 🙂 DG