Hot, spicy, fresh and tasty! Could be talking about the specials but I am talking about our games this evening. Man oh Man- was a thanksgiving feast of awesome. Check out the recaps below.
An interesting night of trivia, many difficult questions seemed to trip up our twelve teams. It came down to the wire, but Taco Tuesday with some fancy wagering came out on top!
2nd NPN
3rd The Honey Dos
First category next week is the Golden Girls! see you then!
-Zach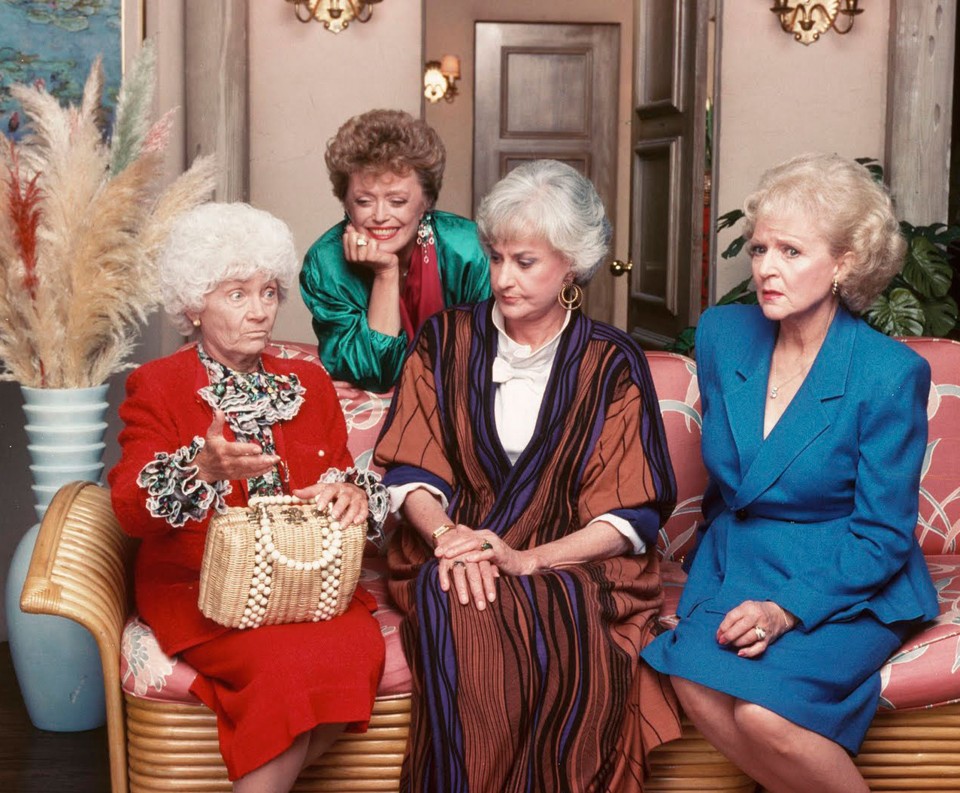 Nothing makes a game of trivia more exciting than when the power goes out for 3 city blocks before the final question! How lucky were we at Zepheira Sports Bar on Tuesday when that's what exactly happened! So after I yelled out the final question in the dark and all the teams tried not to run into anything while bringing up their answer, this is how it ended… Finishing in 3rd was Sanford& Son, the Avengers took 2nd, and with a comeback second half, Cato won 1st for a second week in a row!! They picked "Maryland Wildlife Biology" as next weeks winners choice category, so study up, and we'll pray the lights stay on all game next Tuesday at Zepheira Sports Bar!!   ~  Jon J
Another great night of trivia at Capitol City Brewing Company in Shirlington.  Our perennial juggernaut Capital Hillbillies was cruising the entire game, but could not convert on the final, leaving Capitol City Goofballs to to take down the win instead!  Second place went to Show Me on the Doll with Valley Girls taking third.  We'll start next week with a question on Famous Matthews!  ~ Matt
Champions you make me smile, you make me laugh, and you occasionally make me stutter. It's all part of my charm, right? Was rather nice to see so many traveling teams tonight- we had a full house! Summer fling and everyone is coming out of the woodwork. I know we didn't do the traditional hand check but I hope no one turned in to a statistic and lost a finger or two… hard to write trivia answers with no hands!
Was a good battle tonight, but we can only put 3 up there in lights after all. In 3rd it was Comfortably Dum! 2nd went to those quiet yet bite-y Jungle Fever and 1st was Swipe Left for a better Team Name! Nice job all! I will see you next week when we start with Kindergarten Knowledge. Inside the lines people! Inside the lines!
Another wonderful night of trivia here at Cugini's in Poolesville, and these folks still had plenty of energy to play and cheer after a long holiday weekend! Tonight's final was a little tougher than the norm, and moved the team with a breakout lead into 2nd. Here are the results:
WWBS in 1st
Drunk n Disorderly in 2nd
Fried Brains in 3rd
Our first category for next week is a TV sitcom with quite a cult following; "Soap" ~ Ronnie
Tonight
we continued Summer Trivia at Quincy's. Not as many made it out
tonight
as usual, perhaps due to a post-4th hangover? Maybe a long day at work? Either way, the teams that DID come and play were the ones that meant business. We saw a large chunk of our normal competitors show up
tonight
, ready to compete!
We began the night with Figure Skating, chosen by Team Brio when The Big Fact Hunt passed off their WC category to the 2nd place team. BFH knew they'd be out so they let Brio pick what they wanted to. Figure Skating appeared to be a good choice as most teams began strong with a big ole 9 added to their score! Nothing super dramatic happening in the first half; scores were close and the game was still up for grabs to any team that wanted to take advantage in the 2nd half.
The 6-4-2 played a bit interesting as 2 teams went for the 6 and MISSED. If We Lose dropped their top spot and Oranges Aren't the Only Fruit moved into the lead after that one, a lead they'd hold up to the final question.
Tonight's
final played about half. Oranges would win if they'd convert the final into points HOWEVER they slipped up, leaving room for the lead to be taken away again! Uncle Jack nailed the final and with that they move into the lead and take down the win! 2nd place to If We Lose and 3rd to SDM! Back in a week, thanks for the game, guys!
1st Place:     Uncle Jack
2nd Place:    If We Lose the Terrorists Win
3rd Place:     Screaming Death Monkey
Next week:      Alice in Chains
Today's game featured a strong performance by several veteran teams, a wire-to-wire victory, and even Carl and me wearing matching Batman shirts, which was totally by accident (I swear!).  The game opened up with a question about U.S. Presidents of the 1840's, of which there are actually five(!!). The question asked for the only one of those Presidents to serve a full four year term entirely during the 1840's, which only one team knew was James K. Polk.
Tonight's audio question was an interesting take on the cover songs theme, playing a medley of three different versions of a song, asking teams to name the three artists that were heard on the clip.  The song we played this time was 'Landslide', with most teams getting Fleetwood Mac (the original), and surprisingly almost everyone got Smashing Pumpkins. The toughest of the three turned out to actually be The Dixie Chicks, which was honestly the only version I knew for the longest time.
Halftime asked teams to identify movies with ghoooooosts in them! It also asked teams to match senators to their home states, which teams did extremely well with. Overall teams did very well on halftime, with '13 Ghosts' and 'Ghost Town' being the two toughest to recognize.  I liked the movie music question we had, mostly because it asked about how Trent Reznor has an Oscar for best original score, asking for the movie that he won it for. We ended up giving multiple choice on that question, with only a few teams getting that he won it for 'The Social Network' (along with Atticus Ross).
We also had an interesting classical music question, which asked about the occupational name that is given to Joseph Haydn's 'Symphony Number 22', and is also related to the British title of a Harry Potter novel. Most teams were close, but some didn't realize that the first novel of the series has a different name in the British version, being called the Philosopher's Stone, not the Sorcerer's Stone.  In the final round we had a question about the only work to win Ernest Hemingway a Pulitzer Prize. Most teams knew we were referring to 'The Old Man and the Sea', but only one knew that the lead character's name is Santiago.
The final question for tonight was in the category of Opening Lines/Opening Scenes, and talked about the opening scene for a creative work which was introduced in 1985. The scene in question was a tuna sandwich placed in a tiger trap, which several teams managed to get the answer of 'Calvin and Hobbes'. The final standings didn't change too much after this, with third place going to Black Steel. Second place went to Ignorance is Bliss, who made a smart defensive wager and almost snuck the win.
However, the win for tonight went to Fractured But Whole, who held the lead throughout the game. Nice job! Next week we start with a question about the 2016 Tour de France, so study up! I'll see you all next week!
Until next time,
-Chad
 This week's game saw more than a few random digressions, but plenty of trivia questions and highly-competitive teams all vying for those tasty Summer Fling points.
Scores were high and close together, staying that way right up until the final. And then a tiebreaker!
Third Place: Poovey Farms
Second Place: Axis of Ignorance
First Place: Suck It, Trebek
The gang from Suck It, Trebek have made it three in a row, and have selected, "Game of Thrones" as next week's first category. Get caught up to avoid spoilers!!
See you next week!

Senor Tequila's in Germantown, Md
We're back after a long holiday break with another wild night of Pour House Trivia at Senor Tequilas!
Highlights of the Night:
In "For-the-Last-Time-No!": One question about an Australian and suddenly I am subjected to an assault by Steve Irwin. The answer wasn't Steve Irwin the first time. It wasn't Steve Irwin the second time. It wasn't any of the ten more times after that! Stop it!
In "Spooky-Ghosts…That-Everyone-Knows": The amount of answers on the puzzle page tonight with Ghost already in their title (or exclusively their title in one case) was suspiciously high, which was not lost on a number of teams. The sass I got on your puzzle pages as you handed them in! Yeesh!
In "Dragging-My-Name-Through-The-Mudd": Guys, when I try to give you fun factoids about answers and whatnot, that does not mean I am a colossal nerd. All it means is that I happen to know something and I'm trying to share with you! So go easy next time! Yeesh again!
The final question of the night was a tricky one, with a correct answer being the key to victory!
In third place tonight, Beer Pressure!
In second place tonight, The Fan Club!
In first place tonight, Axl's Doghouse!
Great game everyone! Next week we'll kick the game off with a Typography question! Woooo…I guess? Gonna be riveting…sure…study up and we'll see you next time!
Until then,
Ian
Yet another wild and crazy night of subbing for Denny at Monkey La La tonight – I'm gonna miss you guys! You're a ton of fun. You all started strong outta the gate with our patriotic first category and our hint of the day doozy. As we rolled into some cover songs for round 2, you guys slaughtered it! Up until that movie music puzzler I threw ya at the end… But you all redeemed yourselves on the halftime puzzle page with some spooky films and stately senators – nearly perfect scores across the board! Getting into the second half we swam with sharks amongst other questions, leading up to our boozy 6-4-2. And then, we got a little… obscure for the final round — no relation between questions whatsoever! But that didn't phase you guys. And at last… the FINAL QUESTION… who proved their worth when it came to an iconic "opening scene"? It went down like this… taking home 3rd place was Demented and Sad but Social! Just ahead of them taking home the 2nd place prize was Flip Flop! And not to be dethroned, our top dogs of the night were ChimpanA! Their choice of first category next week (WITH DENNY!) will be…. PORTMANTEAUS. I won't see you next week, but I'll be there in spirit! Be sure to harass Denny for me 😉 Until next time, kids! -Torie