Gotta love the variety of people we get at our Tuesday night games. You just never know what will come from them next, the answers may not always be right but they sure are colorful!
Another exciting evening at Whole Foods as we packed the house full of our regulars and a few newbies. It was a close game overall (and a loud one at that…) but it all came down to the final question where Donald Trump Speech Writers came out on top with the only right final question!
1st Donald Trump's Speech Writers
2nd Kelly's Heroes
First category is the classic 90's cartoon Hey Arnold! See you there!
-Zach
We always love a full house at Capitol City Brewing in Shirlington, and that's exactly what we had on Tuesday night, as 15 teams threw down for some trivia action.  Some of our regular teams had a few hiccups early in the game, causing a bit of dissension in the ranks, but one team that steered clear of the speed bumps was the Capital Hillbillies, who essentially ran away with the game while everyone else faltered.  Great job!  Second place went to Valley Girls with Capitol City Goofballs climbing their way back into third place.
Next week begins with a question on "The Princess Bride"!  ~Matt
14 teams came in to Champions to test their smarts against some o the best in the league.. and some who are just here for the beer! That beer is delicious, almost as good as the wings that kept walking past me.. the odds are good that I was rather jealous of my teams tonight 😉 Maybe some night you can host and I can drink, eat and be merry!
Teams were making huge leaps and bounds in all directions tonight, lead to all sorts of score checking and mathematical figuring on final wagers. Always fun to watch you all count out loud 😉 After a good final that our top teams saw right through (Ha. I made a funny) it was Newton's Minion in 3rd, as a solo! Impressive. 2nd went to Crystal Methodists! 1st is no surprise, Wiser but Still Dead! Next week they want to start out with Egghead Arm Candy, I am pretty sure that's just a fancy way of saying hot, smart women and men? Yes, and men. We're equal opportunity around here!
I think the fabulous April weather thinned our numbers just a bit tonight here at Cugini's so we had ourselves a quaint yet close game of PHT! It took some strategic wagering to set the final stage, so here are your results:
MoMo in 1st
Lightfoot in 2nd
Nevermind in 3rd
Our first category is not a shoe brand but a PBS show entitled "Doc Martin" ~ Ronnie
Quincy's
tonight
was a RAGER! Packed house, even the bar was playing; it was awesome! Last week we had Rock the Cash Bar take it down (I believe their first win ever?)… Good for them! Even more special
tonight
than just the Winner's Choice question was that Connor and Y.O. (sp?) from Rock the Cash Bar both celebrated birthdays
tonight
! Hope they had a good night. Another win would make their birthdays even sweeter.
If We Lose the Terrorists Win were not about to let that happen easily. Always a dominant force at the trivia game, these guys came out firing. Uncle Jack brought it hard as well. Both of these teams were up over 90 points at halftime, fairly decent scores, definitely enough to set them apart from the rest.
The 3rd round played a bit tough so it was time for the cream of the crop to rise to the top and that is just what If We Lose did. They carried that momentum into the final question and led by a few points with Uncle Jack close behind and Heroes in a Half Shell keeping up as well.
Final question
tonight
had 3 correct responses, 2 from our top teams and one from a new team called Die Spieler. They were unfortunately too far behind to finish in the top 3 BUT it did propel them into 4th place and since Heroes in a Half Shell was over the team limit
tonight
, Die Spieler took the prize moolah home! Great job! 2nd place to Uncle Jack and winning
tonight
If We Lose the Terrorists Win!
Great game! I was able to finish just in time to hear Caroline Burns perform LIVE on The Voice
tonight
. Caroline Burns is the cousin of some of the members of our own Team Brio who are VERY EXCITED to see their kin perform on the national stage. Just as I'd finished up with the trivia game it was her time to perform. Quincy's went ahead and jacked up the TV volume for us so we could all hear her sing and man was she good… She really killed it. Vote for Caroline! She's a sweetheart. Back in a week for trivia, and hopefully Caroline will be back too hehe… Until then 😉
1st Place:     If We Lose the Terrorists Win
2nd Place:     Uncle Jack
3rd Place:     Die Spieler
Next week:     College Team Nicknames
Tonight we opened with a question about He Masters, asking for the three lefties to win it. I was impressed that I had several teams get all three names of Mickelson, Bubba Watson, and Tom Weir.  In the opening round we also had a geography question where we asked what state Mt. Hood is in, which ended up looking like a 50/50 between Oregon and Washington, with the correct answer being Oregon.
The audio question for tonight asked teams to identify three songs based on the acoustic cover version, which I thought was pretty cool. I liked the Sports Team Name question, which asked for the team with the longest name in the MLB, the Diamondbacks. Halftime asked teams to identify film remakes based on the image, as well as matching candy bars to their ingredients (teams did really well on this part).
In the second half we asked about the movie Trading Places, which starred SNL alums Dan Aykroyd and Eddie Murphy. I was glad so many teams knew it was based on the Mark Twain work 'The Prince and the Pauper'. The college sports question asked us to name sports based on the teams that won the most championships in that sport. The hardest question of the night was definitely the Modern Rock question, which asked about the band Cold War Kids, with only one team managing to pull that one. I was also really hoping that on the ad slogans question teams would pull Cavity Creeps, but nobody did.
The final round had a tough question about publications, at least for me. People who are a little older than me mostly got this, but we asked about the tabloid that talked about paranormal/supernatural stuff, which is called World Weekly News. We also asked about Polyphemus from The Odyssey, which just about everybody knew was a Cyclops. Tonight's final question proved to be an extremely difficult question, as it was left somewhat ambiguous.
The question asked about a discovery by a German scientist which was named to show that he didn't really know what he discovered. Unfortunately nobody was able to get to X-Rays, which were discovered by Wilhelm Rontgen. Third place tonight went to Suck It Trebek, and second went to I'm With Sarah. The win tonight went to Fractured But Whole, who didn't even need to wager on the final, congrats! Next week we open with African Capitals (one of my faves!). I'll see you all then, so study up!
Until next time,
-Chad
We had a close game this week, with veteran teams coming down to the wire in a photo finish. With the season just over the halfway mark, teams really need to buckle down if they want to make a run at the top spot in a given venue.
Teams answered questions all about the Arizona Diamondbacks, Crest toothpaste, and even "Trading Places", a classic SNL alum comedy. As we made our way through each round, teams stayed bunched up, foreshadowing a nailbiting finish.
A crucial miss set up the final, and even strategic betting couldn't change the outcome.
Third Place: Ignorance Is Bliss
Second Place: Poovey Farms
First Place: Axis of Ignorance
Axis of Ignorance has selected, 'Playboy Bunnies" as next week's first category. Do some "studying" and I'll see you next week!

-Nick
Senor Tequila's in Germantown, Md
We had a crazy night of Pour House Trivia tonight at Senor Tequilas! With a record number of teams packing in to duke it out, the game was a roller coaster ride from start to finish!
Highlights of the Night:
In "West-Coast-Heartbreak": The Mount Hood question had us split down the middle tonight, with every team knowing that it was located somewhere in the Pacific Northwest, but only half knowing it was Oregon, not Washington. The crestfallen looks…poor things!
In "What-Do-You-Mean-You've-Never-Heard-of-Them?": Ok, the Cold War Kids was a tough pull tonight, as I knew it was gonna be. They're not the most well known band in the world. But the average age in here was high enough that most of you should've known the Cavity Creeps! Come on! weirdest commercials ever! How do you guys not know this>!
In "Back-To-Lit-Class-All-Of-You!": three of the tougher pulls tonight were all book questions; The Prince and the Pauper, James and the Giant Peach, the cyclops from the Odyssey?! Come on guys, do I need to assign you homework? 15 chapters need to be read by the time we get back next week! There will be a pop quiz!
The final was a doozy tonight, and it took correct answers, strategic wagering, and a bit of luck on the tiebreaker to take the podium!
In third place, narrowly hanging on to the top 3 in a tiebreaker win, the John Lithgow Fan Club!
In second place, jumping up with a correct answer, the Unemployed Hand Models Seeking Hand Jobs!
In first place, going low on the wager and having it pay off, Axl's Doghouse!
Great game everyone! Next week we're gonna go a little specific, but I think it'll be a good category: Chesapeake Bay Seafood that ISN'T Blue Crab. Apparently there's plenty, so I'm allowing it. Study up, and we'll see you next time!
Until then,
Ian
I'll put our Tuesday night La La trivia game up against anything in  the country! It was rockin' last night and what a game of trivia we had! Admittedly, when we start off the night with beer or alcohol questions things tend to go wild from there. Bud Light and Corona y'all FTW! And i was also excited as one of my favorite magicians hit the game – Houdini himself, and I got to tell my escape artist joke – I was anxious for 24 hours in anticipation for that one.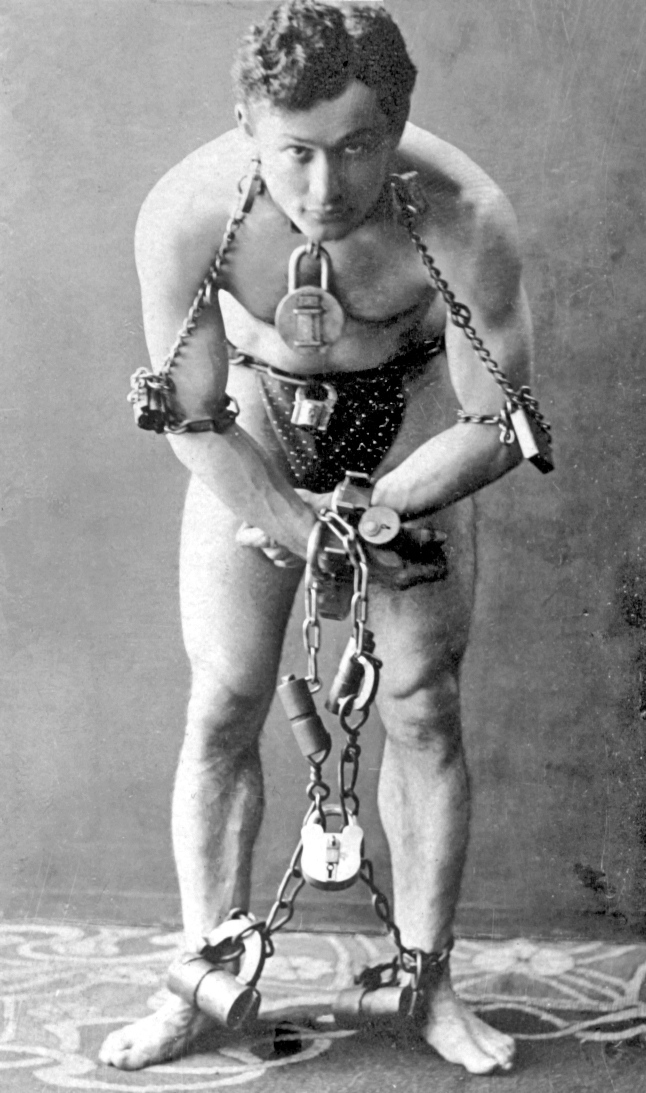 The game only got crazier after that! Between Will & Grace, Cyclops jokes and the Cavity Creeps, things were set for a wild final question! And it snowglobed the leader board!
When it all settled – including a tie-breaker our TOP 3 looked like this:
Great game everyone! That was a fun one to watch for sure! For next week we have an interesting Winner's Choice for you: "Famous Behinds." And we are allowed to interpret that any way we like – LOL…fun fun 🙂
Til next Tuesday my friends…be well and I will see you soon. Dg 🙂