Tuesday brought Trivia Champions!
More House Champs were crowned tonight as we wrap up Season 13! Gotta love seeing teams get their just reward after a hard fought battle! We have some seriously intelligent teams and I can't wait to see how they  they do at the World Series!
A very exciting night as we decided who our house champs would be! It came down to the final question, but Mini Van Mafia edged out Kellie's Heroes!
1st Mini Van Mafia
2nd Kellies Heroes
3rd Taco Tuesday
First category next week is R Kelly's Trapped in the closet! See you then!
-Zach
Tuesdays game at Zepheira Sports Bar looked like the team in 1st was gonna walk away with an easy one. After the puzzle page they had a 23 point lead over the team in 2nd! But that 2nd place team had an amazing 2nd half! And with a rough round 3 for the team in 1st, they now only had a 7 point lead going into the final question!! But that's as far as the excitement went after thet both answered the same on the final. In 3rd was I'm Just Making This Up as I Go Along, 2nd was the Avengers and our season 13 House Champs pulled out the 1st, Sanford & Son!! Sticking with the horror film theme, next weeks winners choice will be "Friday the 13th", good luck to all the playoff teams this Saturday and I'll see everyone next Tuesday at Zepheira Sports Bar!!
Season XIII is in the books, as we crowned our house champions (sort of by default) with the Capital Hillbillies.  They will be gearing up for another run at that elusive World Series title.  The story of tonight's game was Menace to Sobriety, who took down their third win in the last four weeks.  Show Me On the Doll took second and Urban Achievers rode a strong first half to a third-place finish.  Don't forget that we do have trivia next week when we begin with a question on Comic Book Movies, but hopefully I'll see everyone on Sunday at our Virginia playoffs!  ~ Matt
Well, this was it Champions. End of Season 13! We laughed at inappropriate things, we may have sobbed a few tears over lost 9ers, we smiled at our competition and boo'ed the jackasses who yelled things out.. Anyone wanna dance on the stage? No? It was another good season for the books, and I have been honored to be your host!
We crowned our House Champions tonight, and they finished out the season in top form and took 1st tonight! Wiser but still dead! Congratulations!! 2nd went to Crystal Methodists, and 3rd was a solo! Keith pulled out the 3rd place and took it as Newton's Minion. Impressive. Next week we will be back in action and will be starting out with Illegal Substances. Do NOT do a hands on study session for that one….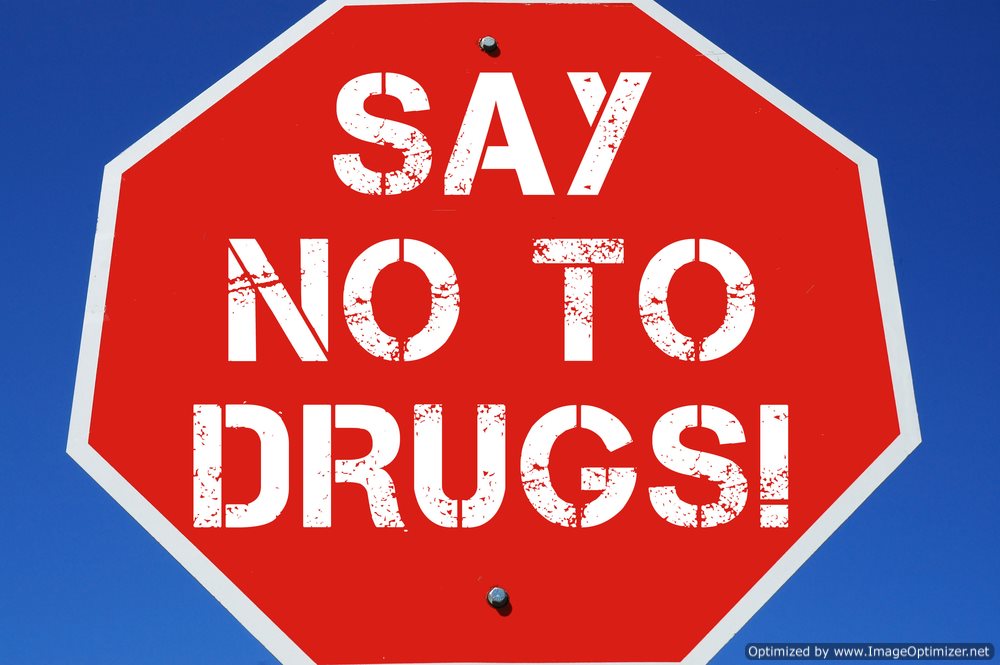 It was a beautiful night in Poolesville for some Cugini's PHT action! Congrats to MoMo as the House Champions, and best of luck to all the teams at this weekend's playoffs. Here are the results of the game:
Drunk N Disorderly in 1st
Never Mind in 2nd
MoMo in 3rd
First category for next week is the NHL ~ Ronnie
Tonight
we had an unexpected guest join us for our trivia game. Most of the players here didn't know him, but he's a friend of mine. My friend Jeremy came to play trivia at Quincy's while on vacation in the DC area from Chicago. A trivia enthusiast himself, he came to check out the competition, get a feel for the format, and most of all just see if he could take down the W as a solo player, a feat only accomplished by few. Our regular teams were stacked and ready to make sure that did NOT happen
tonight
.
Going into the half, Big Ole Balls led with One Man Gang Bang (that was Jeremy) close behind as well as If We Lose the Terrorists Win. The 3rd round got a bit spicy as the Science question seemed to knock teams on their butts. You needed 2 of the 3 letters that begin JUST ONE element name and no others. Most teams only came up with 1, or even none! Jeremy picked up all 3, the only person in the game to achieve that 2 point bonus for all 3. These points propelled him up a bit, still holding 2nd place going into the 6-4-2 question.
The 6-4-2 was crucial
tonight
. Big Ole Balls went for the 6 and MISSED whereas Jeremy was able to pick up 6 on that one, moving into the lead as a solo player. One round to go, we'd see if he'd hold on
tonight
. Well, round 4 had one or two 2 point bonuses that escaped him allowing Big Ole Balls to move back into the lead. Going into the final, Big Ole Balls led with Screaming Death Monkey tied with One Man Gang Bang.
Final was tough
tonight
. 2 teams getting it correct. Rock the Cash Bar managed a correct response but were too far back to make it mean anything. The other team to get it right was Big Ole Balls, who would take down the win
tonight
! Well played. A consistent performance throughout. 2nd place to If We Lose who bet small and snuck up a bit with a good bet. 3rd place went to our solo player One Man Gang Bang who won a tiebreaker over Screaming Death Monkey.
That's the game! Good luck at the playoffs this weekend, I'll see ya guys
in 7 days
.
1st Place:     Big Ole Balls
2nd Place:    If We Lose the Terrorists Win
3rd Place:     One Man Gang Bang
Next week:     The Who
Well Season 13 is officially in the books for the Orioles Nest, and congrats to Suck It Trebek on being house champions! Tonight we started with a question about washed up Vikings quarterbacks, and asked for the QB they drafted in the first round in 2011 from Florida State who ended up being extremely mediocre at best. We even gave the 'think hard' hint that didn't seem to help, as his name is Christian Ponder.
The audio question for tonight asked teams to identify music groups with songs that have nonsense titles, such as Iron Butterfly with 'In-A-Gadda-Da-Vida' or Crash Test Dummies with 'Mmm Mmm Mmm Mmm'.  I liked the question about Bryan's Cranston's character Tim Whatley on Seinfeld, but unfortunately nobody remembered he was a dentist on the show.  Halftime asked teams to identify different source materials based on 'Crossing of the Delaware' parodies, such as 'Halo' or 'My Little Pony', as well as identifying songs based on commonly misheard lyrics.
In the second half we had a question where Billy Joel's song 'We Didn't Start the Fire' was referenced, talking about the President of France, Charles de Gaulle, as well as the two-word phrase that followed it which was 'California Baseball'. The toughest question of the night was definitely the Periodic Table Wordplay question where we asked for the only three consonants that begin the full names of only one element on the table. This one had several high wagers too, but only a few teams managed to get either X, K, or V (Xenon, Krypton, and Vanadium).
We also had an interesting classic rockers question where we asked for the two members of the band 'Faces' who became members of the Rock and Roll Hall of Fame for two different acts when Faces got inducted in 2012, with one being a solo act and the other a former Rolling Stones member. I had one team guess the other two Rolling Stones members that weren't Mick or Keith, while another knew the answers were Ron Wood and Rod Stewart.
Tonight's final question was about Presidential Elections, and asked for the President who earned the fewest Electoral Votes of any incumbent candidate running after the Civil War. Turns out this didn't really change scores too much either way, however. Third place for tonight went to Ignorance is Bliss, and second went to Harsh Reality. Taking the win for tonight, congrats goes to Fractured But Whole, nice work!
Next week we start with a question about Game of Thrones Characters who have survived since season 1! There's still a decent number of those, right? I'll see you all next week, and good luck at playoffs!
Until next time,
-Chad
Our finalists arrived for the last game in May, and the final game of the regular season. For two teams, it all came down to this. Would Poovey Farms retain their House Champion belt? Or would Axis of Ignorance swoop in and claim the title for themselves??
We had a whole game to get through before we'd find out, as teams answered questions about robots, Tim Whatley, and even the Teenage Mutant Ninja Turtles. As we raced to the final, the tension between teams was palpable.
The final proved to be a doozy, with teams all choosing the same (wrong) answer. With that, we had out top three, and our HOUSE CHAMPIONS.
Third Place: FUBAR
Second Place: Poovey Farms
First Place: Axis of Ignorance
The guys from AoI locked up their Title – and a World Series entry – with a decisive victory. They selected, "Triple 50/50: Yellowstone or Yosemite?" as next week's first category. See you next week for a preseason warm-up!

Senor Tequila's in Germantown, Md
Season 13 of Pour House Trivia is in the books for Senor Tequilas! With a lot of people out enjoying the sunshine tonight, the bar was pretty much run by the teams looking to earn some bragging rights and last minute points.
Highlights of the Night:
In "Totally-Unrelated": Totally unrelated to trivia tonight, a team asked about a song in my playlist. While the particular song may not be well known, the artist was the Darkness; i.e. that band with the super high falsetto singer that sings "I Believe In a Thing Called Love", which was EVERYWHERE for years. Yet when I said all this to them, they looked at me like I was crazy. I has a sad now.
In "Oops-My-Bad": Speaking of songs in my playlist, I shuffle everything and let it roll each night. As it happens, Mmm Mmm Mmm Mmm is on my playlist, and it played just a few minutes before the song came up in the audio clue tonight! In my own defense though, how often do the Crash Test Dummies come up, honestly?
In "On-The Bucket-List": One of the things I've promised myself I would do is learn all the words to We Didn't Start the Fire, just cause. Sadly, none of my teams can make that claim to fame, so California baseball was a tough pull, even with Charles de Gaulle as a lead in.
With a total whiff on a tough final, we had our podium.
In third place tonight, Beer Pressure!
In second place tonight, the John Lithgow Fan Club!
In first place tonight, Beer Pressure!
Great game everyone! And congratulations to Season 13 House Champions the John Lithgow Fan Club! A great season! Next week we'll kick things off with a category on the TV show American Crime Story: The People vs OJ Simpson! Study up, and we'll see you next time!
Until then,
Ian
Congrats to all of our Playoff Teams and World Series Teams on a fantastic Trivia Season 13 at Monkey La La! It was a fun few months and I wish all of you the best of luck this weekend and next in the pub crawl and World Series of bar Trivia for the big $$$LOOT$$$.
And congrats to Monkey La La House Champion Stink Floyd who played a great season and earned HC title for their efforts! Good work y'all 🙂
Last night's Season 13 trivia finale had a few twists and turns – some engineered by mua 🙂 The ALL IN final threw things for a loop fer sho! And we had our first 7 way tie at ZERO lol in PHT history. After all the  IN A GADDA DA VIDA  guesses were in we had a final TOP that looked like this:
Great game everyone! Remember next week we have some fun and do a little Summer Fling Warm Up game starting off with "Things that Happen in 2 Minutes or Less," courtesy of Blind Squirrels. Until then good luck this weekend if you are playoffing or Pub Crawling! Love ya – DG 🙂