Tuesday Brought some Changes!
A crazy crazy close game tonight when we had over half the teams in the top three towards the end. One team came out on top however as Mini Van Mafia (as a twosome!) took first with the final question.
1st Mini Van Mafia
2nd General Confusion
3rd Get Smart
First category is WWE: The Attitude era
-Zach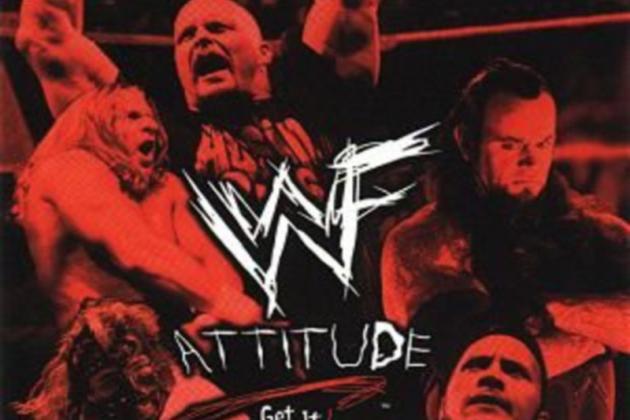 We had an EXCITING battle and finish at our Tuesday game at Zepheira Sports Bar! We had two teams just going back and forth with each other in 1st place, then once the final was answered, there was one final flip! In 3rd was I'm Just Making this up as I Go Along! Putting up an amazing battle but having to take away 2nd was Sanford & Son! They were up, they were down, but then got back up on the last question of the game. !st place victory belonged to The Avengers!! Their pick for next weeks winners choice is "Judas Priest", so rock out and come have some fun with us next Tuesday night at Zepheira Sports Bar!!   ~  Jon J
Some trivia nights end in a photo finish, and some end with the victors cheesing for the cameras, Usain Bolt-style, as they sprint to a commanding win. 
Tuesday
at Cap City fell into the latter category, with perennial contenders Capital Hillbillies (playing under the name "I See Pools of Green") making themselves all-but-untouchable by the end of the fourth round.  Still, a lot of the teams played exceptionally well, battling through some brutal questions – Lew Wallace!  The stock symbol for Coke! – to a strong finish.  Shots of Tuaca all around!
Best Wrong Answer honors go to Penultimate, who shrugged at the question about a certain late-90s nu metal band and went with "LAWRENCE WELK, BABY!"  I need to start giving out real prizes for that.  Your winner's podium:
Gold – Capital Hillbillies (I See Pools of Green)
Silver – Reese's Feces
Bronze – Menace 2 Sobriety (decided via tiebreaker)
Winner's choice category: "Weird Al" Yankovic A wonderful Tuesday night here at Champions, we had some new faces mixed in to our usual suspects! Always fun showing the new teams the ropes. We laughed, we took some tuaca shots, then we laughed harder. I am way more entertaining when you're drunk- bottoms up in the name of knowledge people!
 The final flip flopped all sorts of stuff around tonight, with Racks and Sacks sliding on in to the 3rd place spot! 2nd went to Jungle Fever who also rose up through the ranks and 1st was Swipe left for a better team name! Next week we start with Napoleon Dynamite, so break out those dancing shoes!
It was a squeaker going into the final round here at Cugini's as there was only 6 points separating 1st and 6th place, and all in a field of eight teams! Then the final happened, and only ONE team emerged with a correct answer to take the win. Here are the results:
Drunk N Disorderly in 1st
Team Janet in 2nd
WWBS in 3rd
Our first category for next week is "foreign currency" ~ Ronnie
Another night at Quincy's as the summer comes to the near end. Summer playoff games at mid-September BUT we are stilling accumulating points for a short time! Keep coming and getting your points, the top teams at the end of the summer will qualify for that tournament! We had a decent sized crowd
tonight
, mostly of regulars looking to add to their summer totals and make it into the Summer Fling finals!
Screaming Death Monkey approached me before the game started and felt pretty excited when they said "We have a full crew
tonight
so maybe we'll actually win". They looked really good
tonight
, so that was definitely a possibility! The game was pretty much made for Screaming Death Monkey
tonight
, the only team to correctly answer a number of questions including the 6-4-2 after the first clue! They looked completely dominant
tonight
!
Going into the final question, Screaming Death Monkey led 162 to Uncle Jack's 157 to the 3rd place scores of 148. Let's talk wager strategy here. Screaming Death Monkey should be betting to cover Uncle Jack if they go 12. The last thing you wanna do is be leading on the final, get it right, and LOSE. So yeah, the bet there would be 8, to cover the 157+12=169 from Uncle Jack. Knowing the appropriate bet, Uncle Jack just needs to bet 4, to cover the team behind them and they still lock 2nd place if everyone misses. They don't need to bet hard because they need SDM to miss to have a shot, if all the bets come out correctly.
Anyway, that's the THEORY behind it, but no one can ever know for certain who's gonna bet what…. that is unless the teams shouts their bet from across the room… Uncle Jack's 4 bet was not gonna be enough to beat SDM, because SDM had decided to bet just 1 point. The problem was, SDM screamed the wager across the room, instead of secretly telling me, Uncle Jack hears this and immediately changes their wager to 7. The result was like this: SDM missed, drops down 1 point, ending at 161. Uncle Jack got it right, jumped up to 164, which WOULD HAVE BEEN a 161 had they not changed their bet based on the shouted wager change by SDM. Basically, SDM forces a tie with Uncle Jack if they'd been more discrete. Lesson learned heh…
Winning
tonight
, Uncle Jack. 2nd place SDM. 3rd place, a jump up for the Big Fact Hunt with a correct response on the final, the only team to get it right besides Uncle Jack. A well fought game! Looked like it belonged to SDM but a miss on the final cost them the top spot! Looking forward to next week's game, we'll see ya then!
1st Place:     Uncle Jack
2nd Place:    Screaming Death Monkey
3rd Place:     The Big Fact Hunt
Next week:     Sports Team Relocations
Tonight at the Orioles Nest we kicked things off with a question about The Dark Knight trilogy, which is all about Batman.  The question asked for the villainous alter ego of Jonathan Crane, who was a main antagonist in Batman Begins. A few teams got the answer, which was The Scarecrow.  We also had an interesting audio clue, where we heard two celebrities talking and asked teams to identify them. Everybody got Alex Trebek, but Louis C.K. was tougher to recognize.  We also learned that apparently everyone but me has seen the film Notting Hill, which was surprising.
Heading into the second half things were extremely close, with only a few points separating everyone at the top.  We started the second half with a category that everyone loves, which is British Monarchs. The question asked teams to identify the parents of Elizabeth I, which were a king and his second wife. The answer turned out to be Henry VIII and Anne Boleyn, which stumped a few teams at least partially. The potent potables question was interesting, which ended up being multiple choice and asking about Tuaca, a drink I've never even heard of.
Tonight's final question was about sports geography, and proved to be rather tough. The question asked for the most populous state to NOT have a team in all four major sports leagues, becoming that way after a 2011 relocation left them with just 3/4 teams.  Only one team got the answer of Georgia, which lost the Atlanta Thrashers to Winnipeg (now the Jets) in 2011.  This caused scores to stay pretty much the same, with third going to Ignorance is Bliss and second going to Black Steel. Tonight's winners were the only team to get the final, but they were already in first so it didn't matter too much; either way congrats to Fractured But Whole! Next week we start out with a question about Office Space! Love that movie! See you all then!
Until next time,
-Chad
We're winding down this summer season, but teams aren't shying away from the competition! We battled back and forth this week, with teams changing positions and closing the lead gap several times on our way to a decisive final.
Third Place: Ignorance Is Bliss
Second Place: Dave's Not Here
First Place: Poovey Farms
Poovey Farms takes it down, and selected, "Futurama" as next week's first category. Good luck watching all of THAT series before next week!
Senor Tequila's in Germantown, Md
In "Who-Was-Gonna-Get-That?": I think it's pretty safe to say that unless we had some savvy investors in the crowd tonight, no one was gonna pull a KO as Coca-Cola's Stock sign. That said, even when I commiserate with you guys, I get stink eye! What's up with that??
In "Ian's-Prolonged-Puberty": Every now and then the old voice crack will hit me after a long day. I've been talking a lot, it happens. When it happens a lot, despite water and coffee nearby however, it starts to wear on me, even more than my teams. "Shut the hell up, Mickey," was not something I'd ever thought I'd hear, and yet there it was!
In "Confused?-So-Am-I": I had to read, re-read, and check the answer to the 6-4-2 on the internet when I read the first clue, because I think I may have been even more confused than my teams were on that one. But apparently, Transjordan was the area's name when it was still a British Emirate. Who knew? I certainly didn't!
The final locked things up pretty neatly, with our podium set and wrapped up with a bow.
Honorable Mention goes to Beer Pressure, who would've been in first place, except they had a few too many people on their team. Sorry guys, rules are rules!
In third place tonight, Axl's Doghouse!
In second place tonight, Jerry's Kids!
In first place tonight, The Fan Club!
Great game everyone! Next week we'll kick things off with a Triple 50/50 Cheaters category. Presented without comment. See you next week!
Until then,
Ian
A hot evening ended with a cool come-from-behind victory for Chimp-an-A, who edged out Multiple Scoregasms with a one-point victory. Chief held the mic all night, while Denny provided some much-appreciated tips on timing and what to expect from the LaLa crowd – Chief fit right in! Don't worry, though – Denny will be back at the mic next week. Don't forget that the Summer Fling finals are approaching! Congrats to the winners tonight: Chimp Pan A in 1st – Multiple Scoregasms in 2nd – and Demented and Sad but Social in 3rd.
 Next week's first category is "Triple 50-50: Who Said it Donald Trump or Lucile Bluth?" –
Thanks as always, and Fair Winds and Following Seas