We had some real pressure cookers tonight! Not even the hosts could anticipate some of the ways our teams moved around on the leader board.. Just can't call a game until that final question is asked, anything can and will happen- check out the recap!
After three rounds of play at Quincy's in Gaithersburg, most of our teams were on cruise control, rolling along and taking down correct answers left and right.  Then, the fourth round happened…  We had two questions back-to-back that were both head-scratchers, and it shook up the standings as we got ready for the final question.  One team who was unfazed by the last few questions (and may have actually read the Bible) was Nasty Neutrons, who took the lead and hit the final to take down their second win of the season.  Second place came down to a Virginia Beach tiebreaker, in which Breadsticks prevailed over Blue Collar to take second place.
DON'T FORGET to check the PHT website for possible schedule changes if there is a Capitals game next Thursday night!  No matter when our next game is, we'll start with a question on "Bob's Burgers".  ~ Matt
Champion Billiards in Frederick, Md  
Twas a romp of a Cinco de Mayo at Champions trivia night Thursday. And I had the pleasure of hosting the thang! And I don't use the term ROMP lightly! We had 12 teams jockeying for position (Derby reference there) for a couple of hours, traversing their way through the likes of  questions about everything from gingivitis to Chip-n-Dale to one of my favorite pasttimes: the Bedazzler.
And let's face it…any night where the bedazzler pops up is a good night! 🙂
Was great hanging with y'all and congrats to our TOP 3:
Thanks for playing tonight my friends. I will see you all soon. Next Thursday we start off with the TV show "The Flash." Have a good weekend everyone 🙂 Luv ya..DG
Well most of our regular teams made it out tonight to join me for some PHT action here at Bunker in Leesburg. Game ran quick tonight as these folks were razors. Don't forget to check the website for playoffs and World Series details. Here are the results of tonight's game:
Uncle Jack in 1st
Belmont Twerk Team in 2nd
Dewey, Cheatum and Howe in 3rd
Our first category for next game is Forrest Gump ~ Ronnie
Blue Parrot in St. Pete's Beach, Fl 
It was another great night at Blue Parrot. While many were out celebrating with margaritas, others were preparing for their Thursday night ritual–pour house trivia. The team Quiz Knows led all night and couldn't be stopped but another team stayed right on their heels and when we say team, we actually mean "The Team." The Team stayed neck and neck but ended up falling a little short in the quest for glory as it came down to the final round. Quiz Knows was the less aggressive on the final wager and it paid off. They came out victorious with 154 points! Congrats to team Quiz Knows
Main St. Oyster House in Bel Air, Md 
 Tonight was full of celebrations – Cup Chicks celebrated their team leaders birthday 50 years old! Clever Team Name also Celebrating a birthday. Everyone enjoyed the hosts rendition of Happy Birthday over the mic. But a game is a game. Clever team name came in 1st place, while  Black dogs secured 2nd place. In Bocca came in 3rd with a well played final question.
Happy Birthday everyone!
Category: 90s Alternative Rock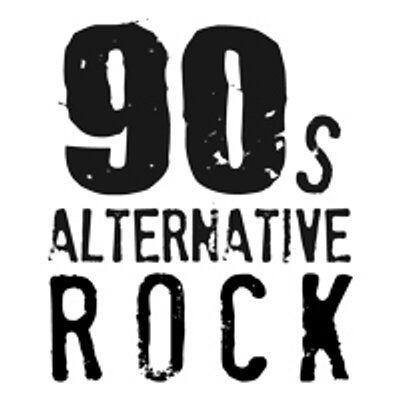 A happy Cinco de Mayo game
tonight
! We started the game with a sort of "themed" category for the holiday as our Winner's Choice from last week was The Battle of Puebla, which was fought on Cinco de Mayo all those years ago. Most teams coming out strong and nailing a correct response on that one, just a great way to kick off yet another trivia game here at the Fish Market!
A few of our regulars joining us
tonight
but a large number of new teams also looking to dip their toes into the trivia game! Even with the new faces and the old faces, nothing was enough to slow down last week's winners, our dynamic duo, Ant Farm Keyboard. They had a pretty significant lead at halftime and looked to add to that lead going into the 2nd half.
While the 3rd round seemed to slow some teams down, Ant Farm Keyboard was nearly unaffected, extending their lead to double digits going into the 4th round. The fifth question of round 4 played damn difficult
tonight
. Only Dirty Dirty Kitten picking up ANY points at all on it, no one picking up 2 points bonus by naming the biblical creatures of Leviathan and Behemoth. A tricky one indeed.
Even with that Bible miss, Ant Farm Keyboard was just too far ahead to let anything slow them down. They led by 15 going into the final and didn't need to bet to lock down the win! Grats guys. 2nd place to Dirty Dirty Kitten and 3rd place to You're Killing Me Smalls. A happy holiday
tonight
, the end of the season is getting close! Glad to see you all out here competing and practicing as we near the end. Hope to see you again next time! Until then 😉
1st Place:     Ant Farm Keyboard
2nd Place:   Dirty Dirty Kitten
3rd Place:    You're Killing Me Smalls
Next week:     US Civil War Battles
We had a CRAZY flip-flop ending to our game last night at Guido's Speakeasy! The final question was the catalyst in disrupting the top 3 teams into this… One of my first teams from back in my beginning days of hosting for Pour House got together and surprised me with a visit. It looked like they were going to get the win, but the final knocked them back to 3rd, That's What I Do, I Drink and I Know Things! Going from 4th to 2nd was T.N.C., and jumping from 3rd to 1st place was Rim Ticklers!! The picked a 3 clip audio question for next weeks winners choice category, "1980's Metal Bands". So study up and come join the excitement next Thursday at Guido's!!   ~  Jon J
Lake Linganore in New Market, Md
Hey folks! Glad that everyone came out tonight even though the weather was gross! But we kept it warm with some exiting trivia. You guys at the lake enjoy your trash talk 😛 It was close for most of the night but Faking Bad squeezed out a win!
1st Faking Bad
2nd Moose and Squirrel
3rd Fearless
Faking bad has chosen Breaking Bad as their first category! See you then!
-Zach