Thursday Night, Trivia Rules!
If it's a Thursday night and you're one of the PHT family, odds are good that you will be out at a game. If your questing for a brain bender night- look no further!
Thankfully, the Capitals did not interrupt our game of trivia by scoring in the first half of their playoff game, so we were able to breeze through our game quite quickly.  Lowered Expectations led wire-to-wire with the highest total, but after annexing some new players just before the game started, they were playing 'over the limit', which meant that our first prize went to Smella Nella!  About half of our teams were able to pick the correct response on the final question, and so Blue Collar and Suck It Frosty were also able to sneak onto the medal stand.  Next week, we'll begin with an audio question on Foo Fighters!  ~ Matt
Champion Billiards in Frederick, Md  
Thursdays are so close to the weekend, you can absolutely get away with celebrating a bit early. Can also get away with drowning some sorrows! Speaking of sorrows- let's just skip all of the pleasantries, and get right to talking about that final! Oh man, oh man that final… schooled most of you, and we had a top 3 swap.
In 3rd it was FNQ, holding on. 2nd went to a very happy full strength Charlie and the Vodka Factory, and in 1st it was those tough to beat Power Vac's. Honestly, I have lost count of how many wins in a row this is for them.. Last week we will start out with 19th century physics. Yeah, I know. You hate it.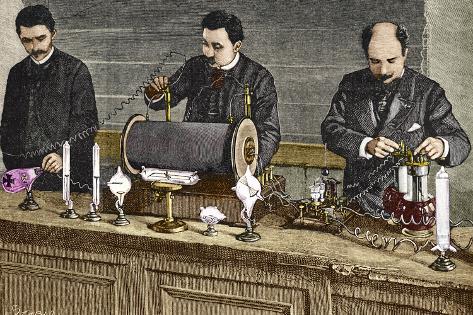 Well that set for tonight was a tough one! The folks at Bunker powered on through it though, to make it a fairly close game at the final. I personally haven't heard of that particular style of dress so I guess I'll be hitting Wikipedia up later. Here are the results and thanks again for coming out!
Belmont Twerk Team in 1st
Thundercats in 2nd
Cake or Death in 3rd
Our first category for next week is Economics ~ Ronnie
Blue Parrot in St. Pete's Beach, Fl 
Main St. Oyster House in Bel Air, Md 
 Boogie Friends boogied right into First place tonight with well played half time, and a excellent 2nd half. Right behind them was IN Bocca and Cup chicks rounded out 3rd place. Next week we will be discussing the genius that is DMX- queue the dog track
We started the night with a category that I can't say in my 2 or 3 years of doing this that I've seen before. Triple 50 50 Sit or Squat, referring to what the natives of certain countries do when it comes to using the bathroom, whether they sit on a toilet or just squat in a field somewhere. Yes, turns out, not all countries have the luxury of indoor plumbing. Based on the get rate, it would seem that most of our teams are better at bathroom trivia than most other categories. Good job? Hehe..
Going into the half, our leaders were newcomers Who's Your Daddy? following by You're Killing Me Smalls close behind. The 3rd round played kind of tough but not enough to separate Who's Your Daddy from their top spot. They were even able to add to their lead when they were the only team to get 6 points on the 6-4-2 with a correct response after just one clue. Very strong for a new team.
The unfortunate part for our newcomers is that the 4th round was not kind, as they missed 3 of 5 wagers and plummeted their score down to around 3rd place in standings going into the final. One of the most obscure finals we've seen in a while, we came away with a 0% get rate on this one. No teams bet defensively either so no placement changes after this one.
Winning
tonight
was Dirty Dirty Kitten who snuck into the lead with one or 2 questions to go. 2nd place You're Killing Me Smalls 3rd place who's your daddy…. Newcomers fought the good match but it was our seasoned vets who walked away with the top prizes at the end. We'll be back in a week. See ya then.
Next week:     The United States of Tara
We had another fun game last night at Guido's Speakeasy! The team who took 1st had it pretty much sown up by the end of round 3, but the battle for 2nd and 3rd was still fun to see unfold! After the final question, this is how it looked… Finishing 3rd we had Super Happy Fun Time! Very excited with their 2nd place finish was Boner Damage! Cruising easily to yet another 1st place victory was Roosevelt's Polio Throw!! Their  pick for next Thursdays winners choice is,  "They Don't Give Out a Blue Ribbon to Just ANY Beer" (sounds like a P.B.R. thing to me) , so study up and come see us sometime for Thursday night trivia at Guido's Speakeasy!!  ~  Jon J
1. Roosevelt's Polio Throw
2. Boner Damage
3. Super Happy Fun Time
4. Not Sure