Thursday Night Proved itself a Tough One!
Thursday night had our regular customers doing some rather irregular things! Jumping all over the board, there was no team safe from the dreaded second half flop!
Cancelled for a lil' Football!
Champion Billiards in Frederick, Md  
Sorry for the brevity all, but my dad is in town! We had a damn fine game with some damn fine people! Was a quick one as we were to be done so that people could enjoy their first fix of the football season. I know it's been a long baseball season for some of you 😉
3rd tonight went to Teamy Mcteamface, 2nd to Swipe left for a better team name and 1st was Just Good Enough! Next week we will start out with an audio question about the British Invasion that I may or may  not be singing. hhehe.
Another great game of trivia here at Bunker in Leesburg, and we had quite a few new faces in our game! Our newest edition was the ONLY team to nail the final, although it wasn't quite enough to get them into a placement. Remember that the next World Series season starts next week! Here are the results:
Your Mom in 1st
Thundercats in 2nd
Thoroughly Screwed in 3rd
Our first category for next week is a Triple 50/50: The Chicago Seven or Whitewater Scandal ~ Ronnie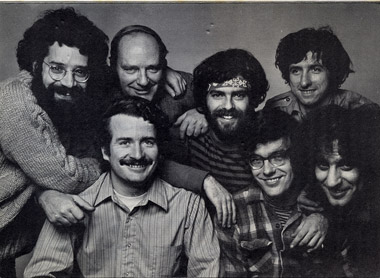 Blue Parrot in St. Pete's Beach, Fl 
Well, we all survived the Hurricane here in Florida, so now, another night of Trivia! The teams were ready to come back after being stuck at home from the storm! Close match between all teams. Quizknows had the lead, but the puzzle page pushed Romeo's Revenge past the Quizknows. That didn't keep 5 Birds and a Pecker from nipping right behind! Going into the final, Romeo's revenge had the lead by 8 points, but the exciting part was the TIE between 5 birds and Quizknows! We had to break out the tiebreaker, and Quizknows got Hulk Hogan's year of birth DEAD ON! Congrats to everyone from your trivia host and your restaurant owner, Frank! (see attached photo)
Category next week is Physics!
***ALSO!!!! Please note that TRIVIA will be on TUESDAYS at

7pm

starting

SEPTEMBER 13th, 2016

!**
Final game of the summer season, we'd cool down here
on Thursday
night at the Fish Market, welcoming a crowd of about half of our regulars and half the field looking like new teams. Some teams returning after misses a few weeks here, we saw the return of 2 Birds One Stone and Atomic Dogs, who both made some noise
tonight
.
As just a duo, Atomic Dogs started out very strong, leading the pack at the half but 2 Birds One Stone was very close behind. 2 Birds must've had a better chance to catch the lead had they not missed their 5 point bonus on what happened to be a very difficult question in the 2nd round. A Boston Celtics coach who shares his name with a train engineer from the late 19th century: that would be K.C. Jones and Casey Jones. Also a TMNT character! That question took out a lot of the field, including 2 Birds bonus chip.
3rd round played relatively smooth; 2 birds able to move up a bit with the 6 point get but they missed a huge wager on the Foreign Word Glasnost… Just wasn't their night. They still managed to be within striking distance as the final came around, needing a correct response to have a shot at the win.
2 teams getting the final correct. One was You're Killing Me Smalls who jump into 2nd place from out of the top 3, a big deal for them! Great finish guys! 2 birds missed the final, ending in 3rd place.. not actually terrible after the luck they had throughout. Winners
tonight
at Atomic Dogs, a truly strong duo! We begin Season 14 next week, come join us to start getting your qualifying points for the World Series! See ya then!
1st Place:     Atomic Dogs
2nd Place:    You're Killin Me Smalls
3rd Place:     2 Birds One Stone
Next week:    10 Things I Hate About You
Our final Summer Fling game is in the books from our Thursday Guido's Speakeasy game, and even though they struggled for the last few weeks, our S.F. house champion pulled off the final win! It was a fun game to see, but after the final question we had Brannigans Law in 3rd, moving up to 2nd was T.N.C., and back in the drivers seat with 1st was Spitters are Quitters!! They Picked "Venus Williams Milestones" for the first category of Season 14, so study up and I'll see everyone NEXT season at Guido's!!!   ~  Jon J
Lake Linganore in New Market, Md
A crazy and muggy game at the Lake tonight as the teams trashed talked and threw things over this very close game. It was back and forth all night but Team Munt took their first victory in three years!
1st Team Munt
2nd Faking Bad
3rd The Misfits
First category next week is BBQ! Yum.
-Zach