Thursday Night had Us Thinkin!
A good night of trivia is like a work out for your brain- so really, it's like you went to the gym! This gym just happens to have wings and beer. Best gym ever! Keep flexing that intelligence, and we will see you next week. See how the night shaped up across the PHT nation here.
Another packed house in Gaithersburg, as 15 teams joined us Thursday night trivia.  Lowered Expectations was hoping to make it two in a row, and they fought tooth-and-nail with some of our other top teams, but a crucial two-point bonus on a classic Hollywood question in round four catapulted them into the lead as we headed into the final question.  Despite not having much confidence in their answer, they snagged the correct response on the final, and took home another win.  Breadsticks took second with Short Bus picking up third on the tiebreaker.  Next week, our game begins with a question on the TV show "Game of Thrones"!  ~ Matt
Champion Billiards in Frederick, Md 
We got to play a few rousing games of Sam spells stuff tonight! The french lit question? Com'mon… pssh. I know you all looked forward that one! The categories might not have made you very happy tonight but the running commentary on said categories from the teams made my night. You're all such shy, demure people…
I will say I was surprised by some of the teams who managed to pull our Snoop Dog final! You're just so full of surprises Champions, there are no absolutes…. Speaking of absolutes, it was an absolute surprise for Dairy Queen Sure when they pulled 3rd, from 7th! 2nd went to Serenity Now with Power Vac proving yet again that they are a powerhouse and pulling 1st. Another notch on the belt! Next week they want us to start with GM FuturLiners.~Samantha
Fershizzle my nizzle dizzle… smooth game of PHT here at Bunker in Leesburg, it was all pimps and no gardening tools. They struggled a bit with a "throaty" question, and I actually made a scoring mistake so STOP THE PRESS! Here are the results:
Belmont Twerk Team in 1st
Cake or Death in 2nd
Indians in 3rd
Our first category for next week is the film "Superbad" ~ Ronnie
Blue Parrot in St. Pete's Beach, Fl 
Coming Soon..
Main St. Oyster House in Bel Air, Md 
He Came, He Saw, He Conquered: Winner tonight was solo player Clever team name- getting all 20 points on the half time puzzle he was unstoppable. In Bocca came in second place, and our favorite group of friends Boogie Friend scored the 3rd place slot. Great game tonight! Next week will start with String Theory, so study up!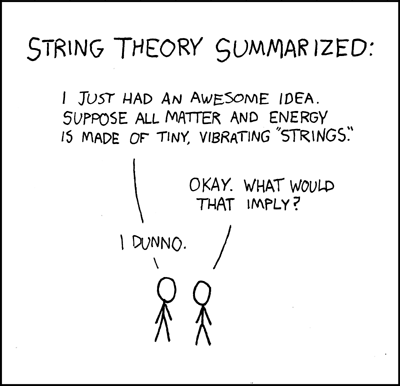 After a week off for a good number of our regulars, it seemed like
tonight
was the night to get back into it! Returning this week were Drinking While Thinking, Dirty Dirty Kitten, Ant Farm Keyboard, and last week's winners You're Killing Me Smalls, along with a great crowd of new competitors who wanted to get their feet wet a bit!
Tonight's
question of the night was the A+B=C question. Most of the time these ones are fairly gettable but
tonight's
had a bit of a theme to it… A bible theme. Guess we don't have many bible buffs out there because only one or 2 teams were able to pick up points on this one. Statistically, it was the hardest question of the night.
Going into the final, Dirty Dirty Kitten led the way with a group of teams very close behind. The final correct % was a bit under half, including an immediate get by newcomers Atomic Dogs, who, as a duo, were able to hang with the crowd and ended up taking 3rd place
tonight
on their first visit to Fish Market! Grats to them, hope to see them again soon. 2nd place
tonight
to last week's winners You're Killing Me Smalls and taking it down
tonight
was Dirty Dirty Kitten.
It's been a while since DDK was able to win because they told me they had a Winner's Choice category in mind for a long long time. Next week we will start with Triple 50 50 Sit or Squat by Country. Essentially, given a country, when they use the bathroom, are they sitting on a toilet or squatting in a hole. Not my idea, I'm just the messenger. If that sounds dumb, make sure you come out and win next week so you can pick something! Until then 😉
1st Place:     Dirty Dirty Kitten
2nd Place:    You're Killing Me Smalls
3rd Place:     Atomic Dogs
Next week:     Triple 50 50 Sit or Squat
We had a fun game last night at Guido's. Some of my favorite teams were out to play, but unfortunately two of them did so well, the only battle I had in the final was for 3rd place! Winning that battle to finish in 3rd was Super Happy Fun Time! In 2nd we had Banana Candle, and with a big lead, Roosevelt's Polio Throw was our winner!! They love to mess with Matt when they pick their winners choice category, so next Thursday, "Ken Burns and the Art of the Slow Pan" will be the category. Good luck with that, and I'll see everyone next week at Guido's!   ~  Jon J
1. Roosevelt's Polio Throw
2. Banana Candle
3. Super Happy Fun Time
4. Boner Damage
5. Clit Hanger