Thursday Night Had A Spicy Bite!
It was a dark and stormy night… ok, maybe not stormy but it was dark! And cold! Thursday nights offer up some of the best trivia competition around, and tonight was no exception. Check out the recap here! Quincy's in Gaithersburg, Md Season XIII is rolling on at Quincy's in Gaitherbsurg, as we had a field of 12 solid teams ready for another night of trivia. A couple of questions in the first half played unexpectedly difficult (not a lot of juggling or "Evil Dead" fans in the house), but our teams made up for it in the second half. Only a few teams picked up points on the last question, and it was Nasty Neutrons who had the highest total. Unfortunately, they had too many players to qualify for prizes, and so our first-place prize went to Captain Awesome and the Wonder Friends! Next we had Blue Collar and Suck It Frosty also taking home some prizes. Next week begins with a question on "Deep Space Nine". ~ Matt Champion Billiards in Frederick, Md Tonight's first scorcher was a "Good with your hands" question, and while some socially lubericated folks at the bar expressed displeasure on it not being about adult type skills, it was all about juggling! Only one team managed to come up with the right answer after most of our teams settled on a yoyo for who performs a "fountain", "cascade", "shower", "Mill's mess", "Rubenstein's revenge", or "Burke's barrage". Burke's barrage was more fun for me to say than it was for you to answer! Funny enough, you all aced the cocktail question and after a quick side discussion of definitions (and who goes to meetings) it was moving on with the questions! We also hit a pretty serious speed bump with the song question that opened with things you may see in an airport.. apparently no one sees pilots in airports! I think you all need to start flying out of bigger airports 😉 Our final was a good one tonight, anytime we have a cateegory of Disney Characters there is celebration, but a Disney FINAL?! That's the stuff of dreams! You knew it couldn't be all that easy though, and it actually split our pack between Bambi and Sleeping beauty having the least amount of lines for a title character. I'm happy to say it's Aurora. (It's my favorite Disney movie) In our Top 3 tonight it was Charlie and the Vodka Factory! I think they were surprised since they had been in 6th. 2nd went to 2nd half choke! Nice job holding it all together and leapt up from their 4th place spot! 1st is no true surprise, it's Power Vac! This new combined super team is going to be one to watch ladies and gents. Don't freeze this weekend, Happy Valentines Day and I will see you next week for Daytona 500!
Bunker's in Leesburg, Va Unlike Dumbo, the teams down here at Bunker did not hold back their elation/frustration over the answer to tonight's final question, and a good question it was! Remember to bundle up as it is very cold out there tonight. Here are the results of the game: Your Mom in 1st Belmont Twerk Team in 2nd Cranius Maximus in 3rd Our first category for next week is in honor of tonight's Evil Dead question, so get ready for next week because here comes "Army of Darkness" ~ Ronnie
Blue Parrot in St. Pete's Beach, Fl Burr, its cold out all over the country, which means a full night at the Blue Parrot. Three new teams competed last night, one of which, the Formunder Cheese, who was leading the way going into the Puzzle Page. Tough night for most teams, which kept everyone in the game throughout the night. At the end, it came down to wagering, given that no one got the correct answer. Boca Brains, with their strategic wager of 0, pulled out third place, and the house rivals, Quizknows and Shore Nuff remained the house rivals with first and second place, respectively. Thanks to the 10 teams who competed last night!!As a reminder to all teams, no matter if your in first place or last place, please do not use your cell phones prior to turning in an answer, and if you are working and need to work, turn in your answer then step away from the table till the question is over. Winner's Choice next week is European Geography.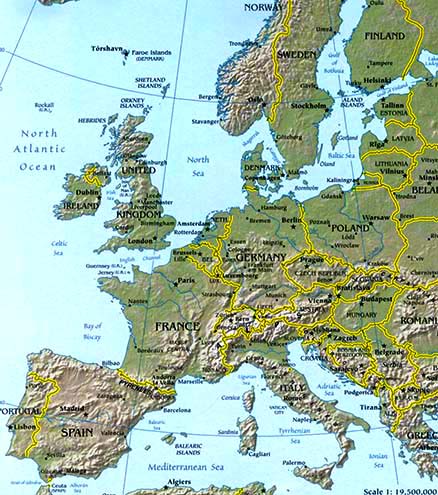 Main St. Oyster House in Bel Air, Md The game tonight was mighty! Game couldn't end without a tie breaker. Black Dogs took second place with only one member of the team. We had a visit from old friends in If we only had a brain they rounded out 3rd place. For the second week in a row Boogie friends came in first place, Do we have a new winning streak on our hands? Next week we'll talk about the Beastie Boys…. no sleep till THURSDAY TRIVIA.
Fish Market in Alexandria, Va
Wow, there was a good battle for 1st place last night at Guido's Speakeasy! One of the competitors in this heavy weight match-up was actually a first time team that I hope we'll see back many times this season, because they were GOOD! Making a move up to 3rd place after the final question was Super, Happy, Fun Time! They fought hard and would have won the game if not for one missed question with a 7 point wager in round 4. Welcome to the Pour House family with a 2nd place finish, Douche Canoe!! With D.C.'s one mistake in round 4, they got their second win in a row, so once again in 1st place we had Banana Candle!! This week they picked "Frederick Md History" for next Thursdays winners choice category, so come out and join us for some fun next week at Guido's Speakeasy!! ~ Jon J