Some teams were putting up giant numbers on the scoreboard tonight, not playin around! Some teams were just happy sticking with the target numbers 😉 See how it all played out here in the recap.
A brutal night of trivia tonight in Ashburn as our teams struggled with the last two rounds of questions. How about those delegates eh? Due to some smart wagering Kelly's Heroes took first tonight!
1st Kelly's Heroes
2nd Mini Van Mafia
First question next week will be The Washington Capitals! C-A-P-S CAPS CAPS CAPS
-Zach
I don't know about you, but EVERY Tuesday is Super Tuesday at Capitol City Brewing in Shirlington!  Tonight was no exception, as over a dozen teams battled it out for trivia supremacy.  We welcomed a few new teams to the game, some of whom performed quite well despite having just two players each.  Our game featured a very unique occurrence, as the same two teams were tied for first place after the second, third, and fourth rounds!  Yes, two of our juggernauts,  Capitol City Goofballs and Capital Hillbillies (tonight playing as 'I Primarily Vetoed Today'), led the field with some stellar play the entire night!  With both teams betting the full boat on the final question, would we need a tiebreaker to settle the score?  The final answer was quite elusive, but two teams came up with the correct response.  One of those was I Primarily Vetoed Today, who took down the win.  The Goofballs finished second with  John Oliver 2016 taking third.  Next week, we'll begin with a question on Mexican Revolutionary Pancho Villa!  ~ Matt
169 points! That's what it would have taken to pull 1st place from Comfortably Dum tonight! Was a scandalous game, full of iffy team names, answers of questionable morals and down right exciting scores. You don't often seen all of those things packed in to the same game!
Personally, I can't wait until next WS when someone gets 69 points and all my teams start yelling.. seriously excited for this. Don't let me down. You definitely didn't let me down tonight as you all took the questions in stride- you let Willy Wonka vs. Charlie rattle you a bit but you recovered well and fought the good fight.
Our top 3 after a "They are goin' left!" final was no surprise. In 3rd it was Tokyo Sex Whale, 2nd went to Wiser but Still Dead and 1st are no strangers to the winners circle- Comfortably Dum. Good Game!
Songs written by Jim Steinman will start next week. ~Samantha
Who says Super Tuesday has to be directly related to politics as we had a SUPER Tuesday at Cugini's playing PHT! Close game, with the front runner overcome in the final question, which always adds a little "flavor" to the game's taste. Here are the results:
That's What She Said in 1st
MoMo in 2nd
Fried Brains in 3rd
Our first category for next week is "Songs by the band Queen"… FLASH! AH… AH… ~Ronnie
After being off last week for technical difficulties at the restaurant, it seemed everyone was here
tonight
to make up for some lost time by coming FIERCE at the rest of the competition! Because of this, the scores on average seemed to be much higher than a usual night. Despite the high scores, all that would matter is who finished near the top because it seemed like EVERYONE brought it
tonight
, not just an individual team.
Going into the half we had about 5 teams eclipse the 80 point mark, and even had Uncle Jack reach 90 points! Pretty strong scores after the first half, the second half was all about playing as consistently and hanging on to that high score. Uncle Jack got tripped up a bit in the 3rd, leaving If We Lose the Terrorists Win to pull into the lead going into the 6-4-2.
Tonight's
question of the night came in Round 3 with Literary Locales. We were looking for the towns that these certain works of literature took place. Some of the teams were thrown off hard here; we even had one team, instead of giving 3 names of towns, they just gave celebrity names (Lebron James among the wrong answers). Our top teams however were able to pick up points on that one which helped separate them.
Going into the final, If We Lose had a commanding lead of 9 points with Uncle Jack and Screaming Death Monkey trailing them in 2nd and 3rd respectively. The final question was a bit difficult
tonight
with a correct answer conversion of just about half. With that, our 3rd place team, jumping up a bit with a correct response, was Rock the Cash Bar! 2nd place
tonight
, Uncle Jack. And your winners are If We Lose the Terrorists Win! Great game everybody. Back in a week to continue the regular season! Until then 😉
1st Place:     If We Lose the Terrorists Win
2nd Place:    Uncle Jack
3rd Place:     Rock the Cash Bar
Next week:     Leonardo DiCaprio Films
On the first day of March we had quite the game with a pretty exciting finish. We had a tie for the lead going into the final question, which wasn't even the craziest part of the game's finish. Tonight's game opened up with a question about the video game Minecraft, asking about the game's Spectator Mode, where you can, well, spectate on others playing the game.
We had a literature question tonight which asked about three locales that I thought were insanely hard, but ended up with about half the teams knowing all three answers. We also asked about yesterday's Super Tuesday, which I honestly didn't know much of anything about. We even had a potent potables question come up tonight!
I liked tonight's halftime page even though I found it tough with all those bathroom products I've never used, except Old Spice and the toothpastes pictured. The other half asked about characters in TV shows with nicknames like Chef from South Park or Boner from Growing Pains. I was impressed also by how many teams knew the location of the largest airport in the world, which is King Fahd airport in Saudi Arabia.
The final question tonight was in the category of politics and sports, and asked about the athlete whose death caused then-governor Jeb Bush to pass a law saying that autopsy records are not available to the public. The answer to that one ended up being Dale Earnhardt Sr., who died at the 2001 Daytona 500.
Like I said earlier, we had a tie to break between the two teams going into the final, but that was NOT for first place… It was for second/third place. The tiebreaker asked them to guess when the first NFL draft was held, which was in 1936. Losing the tiebreaker and taking third was Im With Sarah. Taking second after winning the tiebreaker question, congrats to Fractured But Whole. However, taking down the win was the only team to get the final correct, causing them to jump from the back of the line right to the front. Congrats goes out to Suck It Trebek! (playing at half strength as a duo, no less!). Nice work!
Next week we start with an audio question about the musical Wicked! So I'll see you all next week!
Until next time,
-Chad
Warm springs nights already? Oh wait, nope, snow on Friday. Still, this week's game gave me hope that we might have our first outdoor trivia night at TK sooner than I thought!
Teams battled for first, answering questions on playground games, the oldest Scotch distillery in Scotland and a personal favorite of mine, the one-hit wonders SR-71!! (good Maryland boys, btw) With a smattering of tough two-point bonuses, teams were able to put some distance between the competition early and often.
As we wound down to our final question of the night, strategic betting ensured a pre-final victory for our first-place team. With a potential tie avoided, we had our winners.
Third Place: DCH
Second Place: Poovey Farms
First Place: Axis of Ignorance
AoI has chosen, "Livestock Breeds" as next week's first category. I'm sure we'll all be enlightened by whatever our writers come up with!
See you next week!

-Nick
Senor Tequila's in Germantown, Md
We had a quiet night at Senor Tequila's tonight but that didn't make it any less a competitive game of Pour House Trivia! But as it was such a weird night, I think we'll forgo some of the usual pleasantries. Because rather than individual highlights, we had a few running themes weave themselves throughout the game.
From the start of the game, there seemed to be a battle between the "old" crowd and the "young" guns, a fact that when pointed out prompted threats of bodily and vehicular harm. I just calls em like I sees em, and the battle raged all game. Similarly, it's always an odd occurrence when Axl's Doghouse gets out to an early lead and stays there for the duration of the game. I sense shenanigans, but it seemed to be on the level. And they did not pay me to say that. 😉
After a tough final, and some strategic wagering, we had our podium!
In third place tonight, the John Lithgow Fan Club!
In second place tonight, Beer Pressure!
And riding the momentum all night, taking first place tonight, Axl's Doghouse!
Great game everyone! next week we'll kick things off with the TV show Frasier! Study up, and we'll see you next time!
Until then,
Ian
Scrum-diddly-gumptious! That's about how Monkey La La trivia night was Tuesday night! Tasty and fun like a good Tuesday should be.
Red Rover, Red Rover send your trivia team over – but please with clothes on! We joked about a naked Red Rover game, but apparently it's a thing!
Let me just tell you: real men can't play naked Red Rover.
Maybe this is our new 5th tier tie-breaker for World Series! I likey 🙂
What a fun night of trivia we had at out friendly neighborhood bar. And a tough set at times as well! Between Johny Depp, Lake Wobegon and Super Tuesday we saw some gnarley stuff pop up! Good times though for sure! And I must say, I am pretty proud that I can add the Mushmouth impression to my arsenal of material!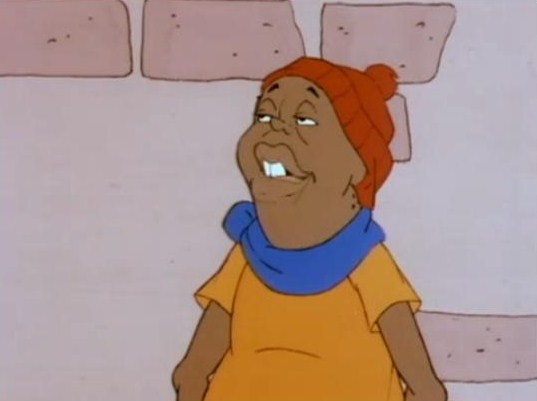 Congrats to our TOP 3 tonight – who were not decided until that final Q dropped!
GG everyone! See you next Tuesday night – we kick it off with: All Things MARS
See you then 🙂 DG