Terrific Team Trivia on Thursdays!
There are few things you can count on in this world past death and taxes- it's a good thing you can throw some Pour House Trivia good times Thursdays on that list! No matter the categories, you know you're going to enjoy it 😉
A packed house at Quincy's in Gaithersburg, as 15 teams piled in for another night of trivia.  It was a very close game all night, but ltas week's winners Blue Collar snuck into first place as we geared up for the final question.  It was a bit of a headscratcher, but a few teams were able to come up with the correct response.  Not surprisingly, it was Blue Collar who came up with a correct answer to take down another win!  Lowered Expectations took second with Nasty Neutrons gaining a few spots on the final to take third.  Next week, our game begins with a question on the film "Jaws".  ~ Matt
Champion Billiards in Frederick, Md  
Stupid Volcanoes! Stupid Mountains! Perfect example of why you fight for every point going in to that oh so important final! Was a good game even before we had our geology smack down.. In 3rd it ended up being the duo of Teamer Mc Teamface! 2nd was Smartie Pants, and 1st… well first, that went to the tough to beat Vitrifiers! Nice job on that wagering.. Not gonna lie though, think my highlight of the night was the Team Jim's got a big one, followed by the new team of We wanna know Jim.  Oh Champions….. Next week it's roller coasters!
It was a wonderful night and a wonderful game here at Bunker in Leesburg. Not much to speak about tonight so I wish you all a happy week and cya next Thursday. Here are the results:
Thundercats in 1st
Cranius Maximus in 2nd
Indians in 3rd
First category for next week is the HeroClix miniatures game ~ Ronnie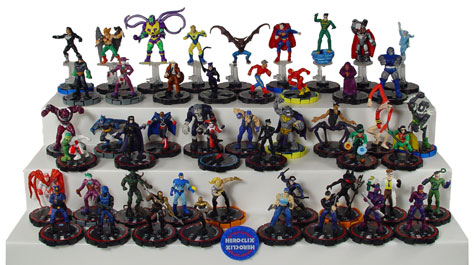 Blue Parrot in St. Pete's Beach, Fl 
5 teams, 5 in it to win it. Quizknows triumphant, with the new team, Joe's Trio, bumping up for the third place prize and GTS in 2nd! Nice first day Joe's!
Category next week is Psychology.
Main St. Oyster House in Bel Air, Md 
It aint a game without a little controversy. Three non-gingers and Shawn took the first place slot with 167, Girl power down a slot from last week came in second place, while new comers My Partner doesn't know this is a date, came in 3rd place. Next week we'll be discussing Pokemon!
We eclipsed double digits for another week here the Fish Market! Seems like the place to be
on Thursday
night! Last week, We Come From Behind actually came from behind to win the game, we'd see if they had the magic
tonight
going up against a full field including Ant Farm Keyboard who, when they play, are pretty invincible.
Round 1 Question 1 started out rough for AFK who missed a 5 and their bonus… They were fighting from behind all game, which gave way for new teams to make some noise. You're Killing Me Smalls led at the half but newcomers St. Olaf was very close behind. St. Olaf was able to pull the trigger and nab the 6 pt clue, the only team to do so. That effort propelled them into the lead going into the final.
The final was a bit tricky, most teams saying VOLCANO when the answer was MOUNTAIN. We gave fold, fault-back, and dome as types of what? Volcano is very close to mountain HOWEVER, we gave types of mountains, and apparently "volcanic" is a 4th type of mountain, so to say a volcano has fold, fault-back, and dome varieties is actually WRONG. St. Olaf, in first, was the only team to pick up points there and they take down the win! 2nd place to We Come From Behind and 3rd to 6 Foot Turkey! Great game! Back n a week.
1st pLAce:      St Olaf
2nd Place:     We Come From Behind
3rd Place:      6 Foot Turkey
Next week:     90s Nickelodeon Cartoons
The Thursday late game is always a blast at Guido's Speakeasy! Everyone is so much more relaxed and always seems to have more fun with each other! After the final was answered and the scores were tallied, this is how the top 3 looked… Finishing in 3rd was Blue House, 2nd went to Boner Damage and with a second win in a row for the "Fling", 1st went to Meth, Maybe Once!! Next weeks winners choice category will be, "How about meth?"  Who could've seen that coming….? I'll see everyone next Thursday at Guido's!!  ~  Jon J