Talkative Thursday Trivia!
We love getting to know our teams, and tonight we certainly got to know more about some of you! Check out a night of PHT, we are about more than the questions!
Tonight's Thursday night trivia battle featured our core group of 12 regular teams at Quincy's in Gaithersburg, so it made for a very competitive game.  Our top three spots were separated by just two points, and virtually every team had a shot at a win even as we headed into the final question.  It was a toughie, as only two teams came up with the correct response, and boy did it flip the standings!  None of the top five teams gave me a correct response, meaning that Nasty Neutrons came all the way back from sixth place to win the game!  Best of all, they actually had LESS than eight people this week, so they even got to take home the top prize!  it is their first (official) win of the season!  Blue Collar must have sensed a tough final question, as they bet very conservatively, which paid off with a second place finish.  John Lithgow Fan Club led all night, but had to settle for third.  Next week begins with a question on the TV show "Archer".  ~ Matt
Champion Billiards in Frederick, Md 
We saw the usual suspects tonight at Champions, and hd some new faces join us as well- The clever and creative Team name. That's it, just Team Name. We had a 3 minute exchange before I realized they were not just parroting me, and Team Name really was their team name. It took awhile for that coffee to kick in. I might have still been a litlte confused after being told that I am not professional, and that's a good thing. What? I guess I will take any compliment, even when you need to expain that it's a compliment 😉

Speasking of explaining stuff, we all got quite a lesson on how tasty egg white is in a beverage.. I'm not positive I believe you 2nd half choke, but I'm not willling to try one to find out. Closed minded, I know 😉 Our night started with a question about going left, and most of you left it right behind you with a 1 point burn.. Not huge Nascar fans apparently. That's about the end of your worries though as the majority of the teams brought their best brain cells out to play and competition was tight all the way up to the final. You knew it couldn't be the Prius, and about half of you were not even sure what other cars come in non gas options 😉 Definately not an Escalade. In 3rd tonight it was Just Good Enough!  2nd went to Serenity Now  – Nice to see you all on a Thursday! And 1st was Charlie and The Vodka Factory! Good Game! I will see you all next week for a first question about IZombie. I hear it's a Tv show. ~Samantha
Yay! I got a chance to use my marginally good Jack Nicholson impression in tonight's game at Bunker down here in Leesburg, it's still a work in progress so don't judge too harsh. Great game, although we did have a brief interruption as an innocent bystander (and non-player) kind of politely crashed one of our questions to inquire about the "workings" of Pour House Trivia. It's not the first time.
Anywho, here are the results of the game:
Indians in 1st
Your Mom in 2nd
Thundercats in 3rd
First category for next week is the island of Grenada. ~ Ronnie
Blue Parrot in St. Pete's Beach, Fl 
Another exciting night with 11 teams participating!! We had a tie in second going into the final.  Parrot Heads had a chance to finish the night with a tie in first, but couldn't figure out the make of the hybrid car…Little did the teams know that their host had the answer parked right outside of the venue!!! Quizknows, however, knew that the host drove a Honda Insight, giving them the lead and the win. 2nd went to Shore Enuff and Parrot Heads ended in 3rd.
Next week is Pretty little Liars to start
Main St. Oyster House in Bel Air, Md 
Tonight was a packed house a main street. But like many nights it all comes down to that final question. Boogie Friend and Boogie Foes had to see who was really the best. Clever team name came in 1st with a well played second half. In Bocca made a stragetic wager for the final question to gain their second place slot. No Guts No Glory for Cup Chicks who wagered it all and came in 3rd! Well played all around, next week we will be discussing how Jeep's are manufactured!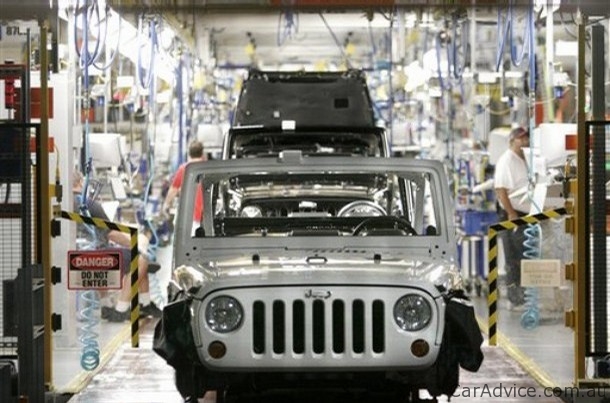 Wifi at my hotel is not a thing so this recap coming to you LIVE from my index finger, to my phone's touchscreen, to you! Sorry about the delay on the write-up for those hardcore pht fans who need their weekly Friday morning fish market recap, we've got it here now better late than never!
Season 13 continued
tonight
as the crowds swarmed in for this week's edition of Pour House Trivia! Our favorites running had to be You're Killing Me Smalls who won last week but was momentum enough to make it two in a row?
Tonight's
game would help us find out!
Our question of the night was the NFL superstars question. We asked for Marvin Harrison, probably the Colts all time leader in everything receiving and just needed his name. Behind Peyton Manning and Johnny Unitas, he's probably the most famous man to wear a Colts uniform. Despite that less than half of the teams picking up points on that one, even fewer remembering he went to college at Syracuse.
Going into the final, Ant Farm Keyboard crept into the lead after flip flopping a bit with Smalls. Our final
tonight
played difficult, and would be rewarding for those of you that got it right. 3rd place with a correct response was a new team Evil Petting Zoo, one of two teams to get the final correct. 2nd was smalls whose large wager and a miss made it impossible for them to catch
tonight's
winners, Ant Farm Keyboard. See ya next week!
First: Ant Farm Keyboard
Second: You're killing me smalls
Third: Evil Petting Zoo
We had a pretty epic start to Thursday nights trivia matchup at Guido's Speakeasy! I had 3 teams tied for 1st place after round 2, then all 3 of those teams got a perfect 20 on the puzzle page to keep the tie going into round 3! It was really exciting to see who was going to crack first, and eventually there was some separation, but there was only a 5 point difference between 3rd and 1st place going into the final question! Once the dust settled, this is how it broke down… Unfortunately the final question got the best of one team and dropped them down to 3rd place, thus ending the current win streak of Banana Candle! Moving up into 2nd place was T.N.C., and holding on to their 1 point lead to step back into the winners box was Roosevelt's Polio Throw!! They love to mess with Matt when they pick the winners choice category, but they also said you can be as creative as you like with it Mr. Frost, "All That She Wants Is Another Baby". (But not the song apparently) I'll see everyone back next week at Guido's!!!  ~  Jon J
1. Roosevelt's Polio Throw
2. T.N.C.
3. Banana Candle
4. Blood, Bath and Beyond
5. Boner Damage
6. Axiom