Oh Baby, Let's talk about Wednesday!
We love the fact that trivia has such a dedicated following, it influences all aspects of life and we get to see our regulars come through all stages of life. We've seen people meet at PHT games, date, get married and even have trivia babies now! Raising up the next generation of minions! Just fun to watch people evolve, and we're honored you welcome us in to your lives.
Valley Grill in Middletown, Md 
Thank you all once again for making it fun out here at Valley Grill in Middletown! Congrats to our 3rd place team for their first top tier showing. Here are the results:
Fat Kids are Hard to Kidnap in 1st
Drunk Savants in 2nd
Areola Grande in 3rd
Our first category for next week is French Cuisine so Bon Appetit! ~ Ronnie
We had a hot one tonight at the Revolution Bar! With a tough set that didn't leave any teams unscathed, it was all most could do just to hang with the pack!
Highlights of the Night:
In "A-Little-Tone-Deaf-Tonight": It's not often that the audio question really messes with everyone. No one got all three, and only a few even got two. Tough night for the music lovers!
In "Didn't-See-That-Coming" The Rare Triple Over! It's a wondrous creature, that almost no one is ever able to wrap their heads around. And I'm usually the one who catches flack when that happens -.-
In "Who-The-Hell-Is-That": I have no idea who Andrew Dice Clay is and by the sounds of it, neither did most of my teams, let alone have any idea what the Adventures of Ford Fairlane was. Obscure with a capital O.
Defensive wagers were key tonight, and after a rough final we had our podium!
In third place tonight, Green Machine!
In second place tonight, GT80 Sauce!
In first place tonight, Mess and Jegg!
Great game everyone! Next week we'll kick things off with a TV show called Peaky Blinders! If you don't know what it is, look it up, and we'll see you next time!
Until then,
Ian
It must be something in the air. Usually we have some sort of epic battle for the win at The Tavern on Wednesdays, but this is the second game I've hosted in as many days, where 1st place was sown up before the final question was even asked! Finishing 3rd after the final was Olney the Lonely, moving up to 2nd after the final was Helplessly Hoping and with an INCREDIBLE 27 point lead at the end of round four, John Lithgow's Fan Club was again our 1st place winner!! They picked "Gone With the Wind" for next weeks winners choice category so study up, and come join the party with us every Wednesday at The Tavern!!   ~  Jon J
1. John Lithgow's Fan Club
2. Helplessly Hoping
3. Olney the Lonely
4. Moving Forward
5. Missing Persons
6. Men & Pausers
7. In First Place
8. The Hole in Ones
Do you know what we learned tonight? We learned that Buchanan is also known professionally as "The one before Lincoln" It says that one his tombstone. If it doesn't it should.. Always a good night here- we actually had a new team  who handled all the inside jokes and awkward pauses with grace.  Impressive actually, and I hope we see them again! We all are craving ice cream but definitely not C3Po's. Thy just look nasty.
Speaking of nasty, for the love- let's shut down Tokyo Sex Whale! They are getting out of hand with these first categories.. Next week we are starting with Sam does stand up comedy. Aparently I'll do a quick routine and you guess the comedian. This should be fun. As for the rest of our podium, it was Flight Level Awesome in 3rd and Comfortably Dum in 2nd. Nice Game!
With postseason in just over a month, teams looked ready to buckle down and focus on the prize. A large group
tonight
, all veterans; the game would surely be an intense one. Roaming Gnomes have won 2 in a row now, looking to reclaim the title of a TRIVIA TERROR here
on Wednesday
nights. I believe a 3-game win streak would instill that fear.
Round 4 saw the hardest question of the night. A Bible category talking about the Old Testament book that describes a just God reigning $#!@ on a good man. Lots of different guesses but 2 teams coming up with the Book of Job. Job was a simple man who loved God and trusted God would be just to him. It ended up with him getting punished. Not sure how that one ends but it sounds like God was being a real jerk ha…
Going into the final Roaming Gnomes led by 1 point on the Gold Team, who controversially decided to go away from the answer of Jimmy Fallon being the TV host associated with Late Night Snack ice cream because they remembered The
Tonight
Dough being his ice cream. Turns out, before Fallon got the
Tonight
Show gig, Ben and Jerry made Late Night Snack in honor of his Late Night job. Threw them off and they went away from Fallon, costing them 2 points, which proved vital.
Gnomes and Gold Team both got the final correct so they'd finish just as they started. Gnomes takes it down
tonight
by a single point! Gold Team, a well earned 2nd place SO CLOSE to a W! 3rd place
tonight
goes to Just the Tip! Back in a week, good game
tonight
!
1st Place:     Roaming Gnomes
2nd Place:    Gold Team
3rd Place:     Just the Tip
Next week:     Prince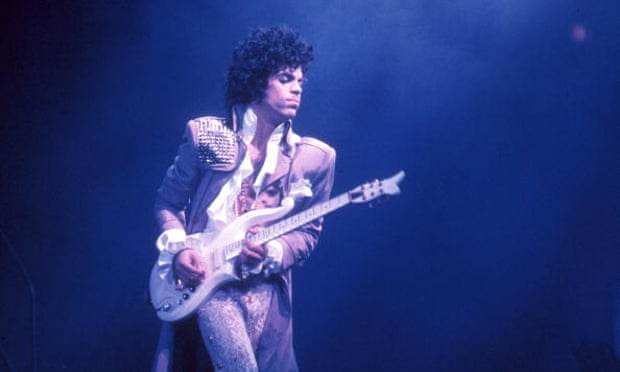 It was good to be back, as we had an exciting night of trivia! A few new teams stuck a toe into the churning waters of PHT @ Memories, and hopefully will be back for more!
We've also seen the end of an era, as many joke answers were submitted… but our beloved Warren Moon was not among them. Fare thee well, my good man…
We also had quite the Prince night, with teams singing along to the Purple One's greatest hits all night – even those not playing!
As the game reached it's end, a plan was afoot. Strategic betting was implemented. Stephen Hawking's Karaoke Machine was going for the repeat! But would they would they hold off The Moops???
Third Place: Up For Anything
Second Place: SHKM
First Place: (Card Says) MoopsThe Moops take it down, and have selected, "Words that sound dirty, but aren't" as next week's first category.Oh, Denny is going to have a FIELD DAY with this one…
See you next week!!
Tonight we opened up with a question about human anatomy, asking about the three bones in the body that meet to form the shoulder. Most teams were able to pick up points on this one with the scapula, clavicle, and humerus being the answers.  We also had a U.S. Geography question which focused on New England and asked for the only state there without an ocean coastline. This ended up being a 50/50 between Vermont and New Hampshire, but the answer was Vermont.
The audio question asked about songs whose titles contain something on a Monopoly Board, such as 'Under the Boardwalk' or 'Take a Chance On Me', or even the song 'Go' by Pearl Jam, which nobody knew.  The planet question we did asked for the farthest non-dwarf planet from the Sun which also has 1,500mph(!!) winds, as well as the farthest dwarf planet. Most teams knew the farthest planet was Neptune, but the farthest dwarf planet of Eris was tougher, since everybody assumed we were asking for Pluto.
Halftime asked teams to identify movies based on little pictures of their posters, as well as answering questions where the answer was two words with the initials 'F.M.'  In the second half we had a toy question which asked for the first two electric toys to be inducted into the Toy Hall of Fame, being inducted in 2006. A lot of teams got Easy Bake Oven, but only a few got Lionel Electric Trains. Tonight's 6-4-2 taught us that C-3PO had a breakfast cereal named C-3PO's.
The Presidents question asked about the worst President in history according to the APSA, who failed to deal with secession which led indirectly to the civil war; about half the teams managed to get to James Buchanan on this one. Tonight's final question was in the category of Billboard Chart Toppers, and asked for the only song recording to hit #1 on the Billboard Hot 100 chart on two separate runs, the first time after being performed on American Bandstand, and the second two years later when it caught on with 'high society'. Most teams actually did well on this one, getting to 'The Twist' by Chubby Checker.
Third place tonight went to the Carolina Reapers, with second going to BTF. The win tonight went to We've Embraced Our Mediocrity with another strong showing, nice work! Next week we start with Fast Food Mascots as the opening question, so I'll see you all then!
Until next time,
-Chad
I should have learned my lesson long ago that when I start off a game of bar trivia at barefoot Bernies with questions about "girth," "cucumbers" and "Uranus," things might get a little saucy for the rest of the evening! And when I say saucy, I mean they got habanero spicy Wednesday night! This game was as stellar one to watch go down. And not an easy one for sure. It did spark an idea though: Easy bake Oven Night at the Bar! We all bring our EBO in and drink wine and bake cupcakes! I know right?@?@?@ Can you say…Geeeeennnnniuuus? 😉
Ehhh…maybe I'll workshop it for a week or two in a few weeks. I do like the Live TINDER Speed Dating night though! Swipe right baby! Holla>… I digress… back on track…
Thanks for coming out to play everyone. Fun fun times we had for sure! And congrats to our TOP 3 Leader Board:
Great game everyone! Playoffs are right around the corner – June 4th, followed by WS13 on June 12 at Hager Hall. In the meantime, however, don't forget to study up for next week'ws R1Q1 of "It's not rocket science it's ORBITAL MECHANICS!" Enjoy that light reading over the weekend 🙂 See you soon my friends…Dg 🙂
Hard Times Cafe in Arlington, Va
After a week away from Wednesday night trivia, we had a lovely crowd in at Hard Times Cafe in Clarendon.  Several teams had a chance to take down the top spot, but in the end, it was Kitten Mittens who scored another victory.  They have played at Hard Times for only a few weeks, and have NEVER finished worse than FIRST PLACE!  Simply amazing!  What is their key to victory?  I think it's the fact that they have players of varied age groups.  The pop culture and entertainment questions (especially music) are much easier with different generations on the same team!
Meanwhile, second place went to Teamy McTeamface, with Brain Train taking third after moving up a few spots on the final question.
DON'T FORGET!!  There is NO TRIVIA next week because of another Washington Capitals playoff game!  We'll be back in two weeks on May 14th with a first question on Sports Scandals!  ~ Matt