Nothing Wavering About Wednesday!
Tonight was all about decisive action, and teams were not fooling around tonight.. Well, not fooling around when it came to racking up points! There was of course the usual Wednesday night shenanigans. Check it out! Valley Grill in Middletown, Md Fine night for trivia, thank goodness the brutal cold is behind us and things feel a bit more "seasonal". Another very close game here at Valley Grill, and dare I say a few zero wagers hurt some teams in regards to tonight's final. Oh well, lesson learned. Here are the results: Rum Ham in 1st Stupid Sexy Flanders in 2nd Drunk Savants in 3rd The iconic film "The Rock" was on the TVs tonight and must've inspired next week's first category… Nicolas Cage! ~ Ronnie
Revolution in Fairfax, Va
We had one of the fiercest, wildest, closest, and biggest games of Pour House Trivia we've ever had at the Revolution Bar tonight! 8 Teams made up of new players, returning old ones, and our usual band of miscreants battled it out for a crazy game that went right down to the wire!
In "Wait-Really?": I had no idea that Kathleen Turner was not credited in Who Framed Roger Rabbit?! Did something happen? Did she piss someone off? Why was she, Jessica Rabbit, one of the main characters, not credited for her role? That seems so odd, and it certainly threw off a few teams tonight!
In "Nightmare-Fuel": I have managed to block out the horrificness that is the movie Event Horizon. So THANKS writers for making me relive one of the worst moments of my 9th year on this earth. Yes, 9. I was 9 when I saw that movie at a "friend"'s house, and proceeded to run home crying at 2 AM and not sleep for a week.
In "Game-Changing-Question": The Numeric Film Title Question was a total whiff and drew lots of 9s and 7s, as well as several Bonus Category points, which threw the leaderboard for a loop going into the last round!
Wagering was key on the final, and after a tiebreaker (which was stupid and had nothing to do with anything) we had our podium, after a nailbiter of a finish.
In third place tonight, squeaking by on the tiebreaker by a margin of about 60,000 people, the Green Machine!
In second place tonight, GT80 Sauce!
In first place tonight, with some old members returning from hiatuses, and after a long podium absence, E=MC Hammer!
Great game everyone, and what a game! Next week we'll kick things off with a Metallica question; it's Mandatory, I'm told, whatever that means. Study up, and we'll see you then!
Until next time,
Ian
There was a great battle between the 1st and 2nd place teams last night at The Tavern! Almost every other question, one would get the 2 point bonus to go up a point on the other and so on, and so on….. that is, until the final question. Once the answers were all in, this is how it ended… Only two teams gave me a correct answer, one of them shot up to 3rd with it! Congratulations Moving Forward! Dropping down to 2nd was Schweddy Balls and moving up to 1st was John Lithgow's Fan Club!! They picked the 1960 Hitchcock film "Psycho" for next Wednesdays winners choice category, so study up and I'll see everyone next week at The Tavern!! ~ Jon J
1. John Lithgow's Fan Club 2. Schweddy Balls 3. Moving Forward 4. Olney the Lonely 5. In First Place
Tonight's game opened with a question about Seinfeld, and asked about the dermatologist lovingly referred to as 'Pimple Popper M.D.' by Jerry. We also learned that Justin Bieber just won his first Grammy award the other day, which was a little surprising to me. I liked the question about 'Who Framed Roger Rabbit?' also, mostly because I love that movie. The audio question for today had teams giving me a year that a movie, TV show, and song all debuted. Most teams knew the range, which was early 2000's, with a couple getting 2001 as the answer. We also asked about SI official units which caused a bit of confusion among teams. Halftime asked teams to name musicians based on their self-portraits (luckily there was an answer bank!), as well as answering questions where the answers were 2 words with the initials of PH. The second half opened with a question about books of the Bible, which definitely tripped up some teams. The toughest question of the night was Numerical Movie Titles, which asked for the three best picture winners that start with numbers in the title. The final question for tonight asked about a World Leader who used a pseudonym that means 'Man of Steel' in his native tongue. Most teams figured out we were asking about Joseph Stalin. Third place went to BTF, and second went to We've Embraced Our Mediocrity. Taking down the win, however, congrats goes to Dalek Dance Party! Nice work! I'll see you all next week! Until next time, -Chad Belles' in Frederick, Md Tonight we found out all sorts of things, almost as much as you all already learned from my Facebook page! (Make sure you are showing some love to the PHT facebook too.. ) I am no sorority sister, and I have never done a read through of the Greek letters. I know there's 24 letters and it goes from alpha to omega. That's gotta count for something right?? We had a damn fine time (As always.) and we even had a Birthday in the house! Congratulations on making it another year older Amy! I'm not going to reward that with 20 bonus points, no. Good try though! 10 teams threw down at Belle's, was a blast getting ot know some of the new crews- watching the interactions was just a blast. Any time I have to tell a team that I am not that kind of host is a good night 😉 The night started with a Who the hell picked this category? yelled across the bar, the kicker is that came form last weeks winners- Uranus. Karma people, karma… We had some dream killer questions tonight with teams feeling a little full of their own brain cells, that didn't last for long… Stupid Oscars… Serious flip floppin in that top 3 but at the end of the night it was Flight Level Awesome in 3rd, Cher's (Quiet) Zombie Army in 2nd (yeah, just know that it was the Beiber question that got that for you.. judging.. 🙂 ) and in 1st it was Tokyo Sex Whale! I am not even sure that teams minded losing to you, everyone is still enjoying your team name! I am pretty sure tonight's win was all due to Alan's mom gracing our melee with her presence. Next week we start with teh rather interesting topic of Barbwire (fencing) vs Barb Wire the movie. Does she wear shoes in that?? ~Samantha
Bennigan's in Clarksburg, Md
A packed house turned into a super-close game tonight at Memories' Charcoal House in Mt. Airy! Eleven teams battled it out over the difference between call and rail drinks, whether Magellan was as successful an explorer as Dora, and the athletic prowess of Barry Trotz and his brothers Barry Gallopz and Barry Canterz. That's right – equestrian jokes. I'm
effin' highbrow
, y'all 😛
It was neck and neck coming into the final, with only 5 points separating first place from fifth! In the end, The Moops eked out the win by one point with Stephen Hawking's Karaoke Machine in second and Up For Anything in third. Next week's winners' choice category is Archaeologists – I can almost hear the Raiders' March playing in the background 😀 Thanks for letting me crash the party – I'll see ya next time! – Eric 😀
Wolfie's in Smyrna, De
An intimate night at Wolfie's meant it was an all out brawl for that top spot! Not happy to just be in on the podium, every team wanted those top braggin rights. Team Seth was in the lead throughout the entire game, but that final question! That's where he lost it all! So close to that solo win. Our rather creative audio question didn't even give our teams pause tonight, they were all over it!
First Place: Team Milleken
Second Place: Team Awesome
Third Place: Team Seth
Winners Choice: Periodic Table
Barefoot Bernie's in Hagerstown, Md We all did beer bongs, stood on our heads and recited the Greek alphabet…BACKWARDS! Pretty standard shenanigans for Barefoot Bernies trivia night!
OK OK…maybe we didn't actually say the Greek alphabet BACKWARDS! But what a night we had. 11 teams came out for a little trivia hootenanny Wed. night! We had multiple birthdays, some wild fun and a great contest of trivia chops! Some QUESTION MVP's were:
Ampere and Kelvin – a tough science question shifted things
Punky Brewster made a cameo!
And a throbbing hockey question snow globed the whole scoreboard!
What a game! Congrats to our TOP 3 teams tonight, who certainly every point. It was a close game that came down to the finish line! Good job y'all!
Thanks for coming out and playing tonight my friends! Have a great weekend. Next WED we kick it off with "Star Trek: The Next Generation." See you then 🙂 DG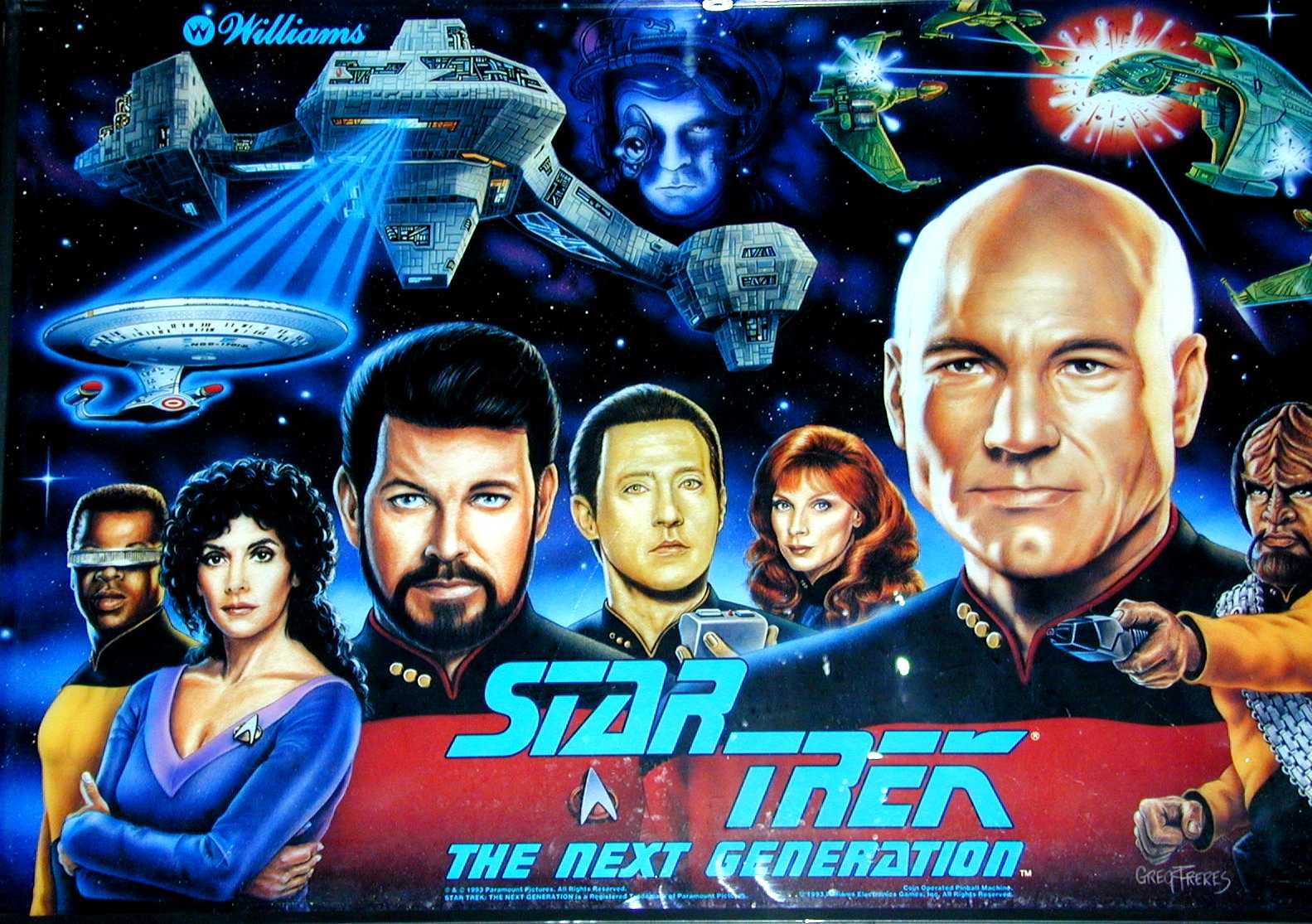 Hard Times Cafe in Arlington, Va We had several new teams joining for our weekly Wednesday gathering at Hard Times Café in Clarendon, and they got the complete menu of trivia options and they got their first taste of the game. The first half proved to be relatively easy on the crowd, which may have lulled them into a false sense of security. The third round definitely showed its teeth, knocking a few teams off the top of the leaderboard. One team that came away from that round unscathed was the Rocket Surgeons, who only missed one question and cruised home for another victory. Second place went to Two Girls and an Idiot, with Matt Frost Gave Us the Answers in third. Our first category next week will be IBM! ~ Matt