Monday night had teams starting off the week in fine fashion- grabbing those trivia questions by the horns and breaking them on down! No prisoners tonight!
Great game of trivia here at DRP in Alexandria, and it was a come from behind win for our first place team tonight! Don't forget that we are taking a break for the 4th of July, so happy fireworks in advance. I'll ya in a couple of weeks, where our first category will be Marvel Comics. Here are the results: Ronnie
Del Ray Dummies in 1st
HR PuffnStuff in 2nd
Wingardium Mamosa in 3rd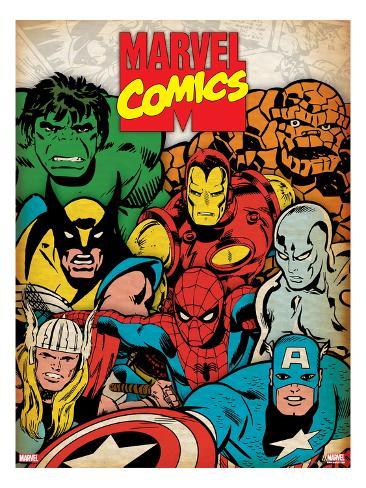 Greene Turtle in Hagerstown, Md 
Tonight's game started out with a question about the legendary film The Room, which might be the worst movie I've ever seen. The question asked for the city that the film is set in, which is none other than San Francisco. We also had a question about a company that was founded in San Francisco and owns Old Navy, which most teams knew was The Gap.
We had an audio clue which asked for different songs based on their instrumental versions. Most teams did well identifying Layla, Lady Marmalade, and Happy. Halftime asked teams to identify celebrities whose last names start with 'MA', as well as matching colorful bands to their hit singles.  In the third round we had a question about hall of fame athletes, asking for the man whose number was retired by both the Lakers and the Bucks, as well as the number he wore. Most teams got Kareem Abdul Jabbar, but only a few got his number of 33.
I also liked the literature question, asking for the Dostoyevsky work which focuses on the murder of an unethical pawnbroker, with a handful of teams getting the book of Crime and Punishment. The bird question asked about one of my favorite types of bird, which is the booby (specifically the blue footed variety). Tonight's final question asked about TV shows, asking for the NBC drama which ran for 20 years ending in 2010, with the finale titled 'Rubber Room'.
Most teams actually got the answer on this one, which was Law and Order. The standings didn't really change from this, with third place going to Kids Eat Free On Tuesdays and second going to Sad Fat Dragons. Tonight's win, however, went to Cotton Candy with a nice game! Next time we start with a question on Periodic Table Wordplay. No word on whether we will be there for the 4th of July, but I'll either see you then, or the week after!
Until next time,
-Chad
Summer season continued
tonight
at il Forno! This is our LAST WEEK here for a while as we are OFF next week for the Fourth of July festivities! Go downtown, grab a beer, watch me win the Pizza Eating Contest, and eat some summer sausages! Should be a fun one but I'm SURE I'll be missed.
I know one trivia who will NOT be missed. It's the A Team, who now have won a LOT of games in a row and looked to extended that streak
tonight
. They were looking very good after the 6-4-2, up about 9 points on the field, though a tough question to start Round 4 left them without their 5 wager AND their 5 point bonus. After the 10 point drop, they did trail, though were able to hold their composure and remain in 1st by a SINGLE point going into the final.
The A Team would clinch another victory with a correct response on the final. Sure enough, they got. Another W for the A Team! 2nd place
tonight
is MC, 3rd to Marshmallow Mateys. Great game
tonight
guys, back
in TWO WEEKS
! Have a good 4th!
1st Place:     The A Team
2nd Place:    MC
3rd Place:     Marshmallow Mateys
Next week:     Disney
Another packed house at Spider Kelly's in Arlington.  Tonight's game was simply dominated by PC Principals, who hit very few speed bumps on their way to a nearly insurmountable lead and another victory.  Our second place team was Quiz in My Pants, who returned to SK's after a long hiatus, and may have even surprised themselves with their stellar performance.  Third place tonight was We Only Do It to Drexel.
Don't forget that there is NO TRIVIA next week – we'll begin our game in TWO WEEKS with a question on the films of the Coen Brothers!  ~ Matt
After a strong opening night last week, we kept the heated competition going tonight at the Frederick Benningans! Another packed house battled it out all night for those precious Summer Fling points!
Highlights of the Night:
In "Musical-Missteps": With an audio WC category that was just as tricky as the normal audio clue, the early rounds saw lots of dropped 2-point bonuses across the board; we're still figuring out the acoustics in Bennigans, which I think had a lot to do with it. Still, not recognizing Lady Marmalade? For shame!
In "Well-You're-Not-Wrong": Yes, "The One With Tony Bennet" is an accurate description of Lady Gaga's most recent studio album. However, as that is not the title, I can not give credit for that answer. Nice try though!
In "The-Cutest-Little-Answer-Runner-Ever": While I've known them as the Ollie Monsters across a few other bars, tonight they showed up after a long hiatus under the new name "Charlie's Angels", dubbed thus because of the adorable new baby Charlie acting as mascot and good luck charm for them. Must…not…pinch…chubby…cheeks!
The final tonight had teams tripping over each other to get their answers in (seriously guys, take it easy!) and we quickly had our podium spots!
In third place tonight, remarkably, Jerry's Kids!
In second place tonight, Cher's Zombie Army!
And in first place tonight, Charlie's Angels!
Great game everyone! We are off next week for the 4th of July, so have a great holiday weekend, and when we come back in two weeks, we will kick things off with the category of: Ian Sings Nursery Rhymes! Hey wait a second, are you just trying to get me to put the baby to sleep? I charge extra for babysitting duties! 😉 See you in a few weeks!
Until then,
Ian