Memorial Day brought us many things to be thankful for, and we hope you took a moment to reflect before you headed out to catch some of our trivia action tonight. We crowned some season 13 house champs, and made sure teams knew about the pub crawl next weekend! 

It was a nice finish to the Memorial Day weekend with a hot game of PHT here at DRP in Alexandria! Congrats to Del Ray Dummies as the Season 13 House Champions, we'll see you in Hagerstown. Good luck to all the teams this weekend at the Arlington area playoffs. Here are tonight's results:
Worst Case Ontario in 1st
Still TBD in 2nd
Atomic Dogs in 3rd
First category for next week is Soviet History ~ Ronnie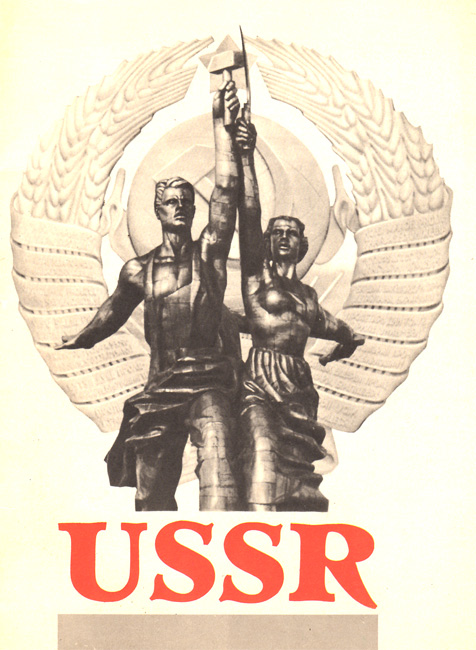 Roasthouse Pub in Frederick, Md
And Season 13 is in the books folks! With a quiet Memorial Day game of Pour House Trivia, the Roast House game tonight was quick and dirty.
Tonight's game went so fast that we didn't really have a chance to have any "highlights" per se. It was a close game that went neck and neck all night, but was relatively quiet and calm for the Roast House's usual loud shenanigans.
Multiple Scorgasms would've won tonight, but they had far too many people playing with them, so they don't count.
In second place tonight, Three Finger's Worth!
In first place tonight, Cher's Zombie Army!
Good game guys, and a great season; congratulations to our House Champions Multiple Scorgasms! Next week we'll still be on and we'll be starting with a categroy called Triple 50/50 Crazy TV Mothers: Lucille Bluth or Mallory Archer (characters both played by Jessica Walter). Study up, and we'll see you next time!
Until then,
Ian
Greene Turtle in Hagerstown, Md 
Tonight was the last game of Season 13, culminating in a House Championship for Danny Glover, complete with trophies! Even yours truly was given a trophy for PHT Greene Turtle Monday Night Host of the Year! I'm so thrilled to have won!  Tonight's game was also on Memorial Day, and opened up with a question about Gilligan's Island. The question asked for the home state of Mary Ann, which was a reference to a certain film character (it was Dorothy!) with the answer being Kansas.
We also had an NFL record book question where we basically asked how long the end zone is, as return TDs can be 10 yards longer than the actual field length. I was glad a few teams knew that Cordarrelle Patterson was responsible for a 109 yard TD in 2013. The audio question for tonight asked teams to identify songs whose one-word titles were also MLB teams although they might not have been pluralized.
Halftime asked teams to identify celebrities with one type of vowel in their full names, as well as identifying the TV show based on the name and artist of the show's theme song. In the second half we opened up with a question in the category of three clues/one word, where we reminded the world that a drink named Vault existed, something I totally forgot about.  We also learned that almost nobody knows where the Baltic Sea is, especially the Bay of Bothnia.
The Yiddish question for the night also reminded everybody of the definition of 'chutzpah'.  Tonight's final question was in the category of international organizations, and asked for the organization that won the 2012 Nobel Peace Prize. Nobody got the answer of the European Union, which moved things around a bit.
Third place for tonight went to Nameless, and second went to The Cobras. Taking down the win with some crafty wagering, congrats to Danny Glover! Next week we open with a question about Lethal Weapon! Good luck in Playoffs for those of you competing, and I'll see you all next week!
Until next time,
-Chad
One of our final matches of the 13th season,
tonight
we crowned our house champions as well as had quite a game of trivia. Thanks to all those who came out to join us for some Memorial Day trivia. I believe it was Confucius who said "No better way to celebrate those who fought for country than with pizza, beer, and trivia." I may be butchering it a bit but I think that's the gist.
The A Team, this season's house champions, did not play
tonight
but one of their members was here to receive their WS invite. He ended up joining forces with 4-Play, and the union seemed to be working as they jumped into the lead in the 3rd and held it for the remainder of the game going into the final question, on the strength of nailing some crucial 2 point bonuses that no other teams were picking up.
Into the final, 4-Play led, Chicken McThuggets was in 2nd and Piggy Doodles rounded out the top 3, down 2 points from Chix McThugs and 3 pts from 4-Play. A close game indeed, this one would be decided by betting. 4-Play was up by a single point, forced into a 12 bet to cover a potential get on the final. Chicken McThuggets went defensively and bet 3 as to pad a loss if they missed. Piggy Doodles just went 0, assuming they'd not get it. Well, those defensive bets would pay off as nobody got the final correct.
With those misses, the top 3 remained the same but the positions shifted a bit. 3rd
tonight
was 4-Play. 2nd place, but a single point, Chicken McThuggets and Piggy Doodles able to take this one down
tonight
. Great game guys, we're back
in 1 week
with more trivia, good luck at the playoffs this weekend!
1st Place:     Piggy Doodles
2nd Place:    Chicken McThuggets
3rd Place:     4-Play Above the Table
Next week:     MASH TV Show
Spider Kelly's in Arlington, Va
As Season XIII winds to a close, we didn't have a chance to congratulate our hose champions High school Prom since they have decided to take a few weeks off.  But we did welcome some out of town visitors to our game at Spider Kelly's.  One of our regular teams: PC Principals, was forced to split up due to an excessive number of players, and in an amazing twist, the two teams finished TIED for the lead heading into the final.  Neither team was able to come up with the correct response (just like the rest of the field…. nobody studies the Nobel Prizes?), so it was the off-shoot team, PC Superintendents, that took down the win.  Don't forget, there is trivia next week, where we'll begin with a question on the 2008 Philadelphia Phillies, but I'll see most of you Sunday for the Virginia playoffs!  ~ Matt