Little Wednesday Night Lovin.. Trivia Style!
Tonight's question set was a blast to host, and we hear it was even more fun to play! Had some real tough ones tonight, but as always our teams rose to the challenge. Word on the grapevine is that there was some seriously fast paced throw downs happening at every bar tonight, looks like teams are all in for polishing up before the post sason!
It's starting to get really cold outside, but that's not enough to stop us playing a good game of trivia.  Tonight we started out with a question about The Big Bang Theory, which talked about Sheldon getting punched in the face by Bill Gates in an episode for making fun of Windows Vista.  The first round also had a cool hybrid dogs question, asking what dogs combine to make different breeds.
The second round had the audio question, this time asking about one-word song titles that begin and end with the same letter. We also had a comic strip family question where we learned Lucy and Linus have a brother named Rerun apparently.  An African Geography question came up too, this time asking about a country on the Horn of Africa that is shaped almost like a '7'. A bunch of teams guessed the wrong country but got their capitals right which was impressive to me.
Halftime featured a page written by me with famous monkeys as well as matching different sets of actors to the role they all played. After halftime things were tied at the top, and the third round quickly saw that change after the athletic nicknames question (Jevon Kearse even came up!).  The final round had a question about nursery rhymes, which got changed to Short Stories and talked about the other name for Chicken Little, which is Henny Penny (or Chicken Licken).
The final question tonight was about Tv Shows of the 2000's. The question had a large sum of money and asked what that referred to, which amounted to the total of all 26 cases in Deal or No Deal. Only one team got it right, and it definitely swayed the scores. Third place tonight went to Dalek Dance Party. Second place went to We've Embraced Our Mediocrity who held the lead almost the entire game. Winning tonight, congrats to Suck It Trebek who took the win right at the end! Congrats! Next week we start with a question about Heavy Metal (the music genre), so see you all then!
Until next time,
-Chad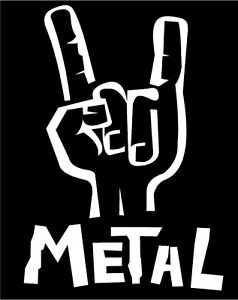 Oh the Drama! Belles! We are all breathless with anticipation to see who's going to pull that house championship, Wednesday thought they had it all sewn up but Flight Level Awesome saidd Oh hell no you don't and pulled out the win tonight to pu themselves right smack dap in the middle of things! Wrench, meet Wednesday's gears! Did I mention that Flight Level managed to do that by being the ONLY team to come up with the correct answer on our final question? What style, what panache! Honestly though, I wouldn't expect anything less from the crews who come out to see me and test their knowledge on wedneday nights.
So we know Flight Level pulled the 1st place spot tonight, but Wednesday wouldn't be completey denied and slid on in to 2nd with some stra-tegery! 3rd was Constantly Changing Team Name, proving that even down a few members they are a force to be reckoned with! We even had some new faces who couldnt' resist the laughter, they gave in and joined us at the halftime. I think we did a good job of bribing them to be our new friends 😉 
I will see you all next week when we start off with a first category of John Adams, our 2nd president. Watching FLA and Wednesday spar with known facts about Mr. Adams got me all hyped up to see what happens next week. Going to be a good one!
A fun fast paced game here at Overwood in Alexandria with teams battling head to head for trivia glory. While they were all beaten back at times, it was the B-58s who reigned supreme over The Hutch's 
The first catigory next week is "The Last Starfighter"  Its been a pleasure overwood!
-Zach
 Last night was a cozy night,.that 27 degree weather brought our teams together!  We did have two new teams join us, one team started playing at Round 3, they just couldn't resist the answers they knew!  Making sure the new teams were enjoying themselves and not afraid to play, we threw in the laughter rule: Even if you do not know the answer, if you can make me laugh with your answer, you will earn an affection point. There were some good ones, that's for sure!  Round 3 was the hardest round for our teams but they hung in there. Being a host, you could say that I won that round. The final question, everyone bet the highest amount, which changed the place everyone stood!
First place: Team Wolfies
Second Place: Team Awesome
Third Place: Team Bubby
Good try: Team Pink Fluffy Unicorns
Winners choice: Todays Country Hits
The season is winding down for Pour House Trivia, but the game is still as hot as ever at the Revolution Bar! The sass level was on high tonight, as our loyal crews battled it out for pride and points as we come towards the end of Season 12.
In "Tim-Can-Be-A-Real…Cat": Nobody takes care of us at the Revolution Bar like Tim the bartender does. However, when he's a bit pent up he can get a bit feline, and start knocking things off tables. My box of pens for example. Knocked 15 feet away. Jerkface.
In "A-Real-Dynasty…Of-Illegal- Play": Mess and Jegg really have a lot of friends who like trivia! Unfortunately, more than 7 means I can't give you prizes. This is two weeks running now you guys have "won" but had too many people! Split into smaller groups guys!
In "Maybe-That-One-Needed-A- Harder-Intro": Every team tonight went for it on 6 points, and everyone got it correct. Might have needed to toughen that first clue up a bit!
As I said, Mess and Jegg were ineligible tonight, so after booing and hissing at them, we had our final podium!
In third place tonight, GT80 Sauce!
In second place tonight, Screwballs!
In first place tonight, Green Machine!
Great game tonight guys! Next week, we'll kick things off on a more somber note, as we pay homage to the recently deceased David Bowie. Sad times, but should make for a good first category. Study up and pour one out for him, and we'll see you next time.
Until then,
Ian

Another great trivia match is in the books from The Tavern in Olney! The teams here always seem to provide an exciting game to watch unfold, and tonight we also had the pleasure of a couple new teams in for the first time! The top 3 kept switching around during the game and the final question gave us one more dramatic flip flop to change the top 3 as so… In 3rd place we had John Lithgow's Fan Club, in 2nd was Schweddy Balls, and as one of only two teams to answer the final correctly, First Responders made the move from 3rd to 1st place!! They picked "Anime" for next weeks winners choice category, so study up and come join the fun with us next Wednesday at The Tavern!!  ~  Jon J
1. First Responders
2. Schweddy Balls
3. John Lithgow's Fan Club
4. Moving Forward
5. Classics
6. Nite Owls
7. Rose Petals
Got to a little bit of late start tonight at Valley Grill, we still managed to finish on time but I wanted to thank you for your patience. Great game and really close there at the end, and our "million dollar" final was a good one, so on behalf of the players, kudos to the writing staff!
Here are the results of tonight's game: Fat Kids are Hard to Kidnap in 1st Drunk Savants in 2nd Simple Minds in 3rd House Champion for Valley should be settled next week, our first category will be "Tree Identification" ~ Ronnie
It was a close game all night at hard Times Cafe in Arlington, as our top three teams were separated by just two points heading into the final question.  Those three teams were the only three teams to come up with the correct response, and so the wagers made all the difference.  Our winners tonight are also our Season XII House Champions: Alice Alice!  Second place went to Two Girls and an Idiot with Rocket Surgeons taking third.  Next week, we'll begin with a question on College Mascots!  ~ Matt
We had ourselves a lively, fun, and occasionally blue-humored night at Memories this week. With teams receiving their post-season invites, the pressure was largely off, leading to a fun, close game.
Teams were quizzed on all kinds of topics, including dog breed hybrids, what killed Genghis Khan, and even the forgotten Van Pelt child, Pigpen! As our game progressed, teams stayed close in points, jostling for position.
With only two teams nabbing a great final question, we a last minute shakeup of the leaderboard. Taking third was See What Had Happened Was, with Stephen Hawking's Karaoke Machine in second and leaving Men and Pausers to take home the gold this week. They've selected, "the 1979 Pittsburgh Pirates" as next week's first category. Weirdly specific, but at least it's easier to study for!
See you next week!
I didn't see Hagerstown, MD all over the news this morning so I assume none of us are billionaires today. I did enjoy the potential $1.4 Billion booby prizes we gave out last night. Sorry none em popped y'all! Next time…
Gotta say, the trivia game last night was a very good one! Don't get to see those type turn arounds too often. First off though, thanks for coming out in the cold to play some with us Wednesday. I know ya coulda all just snuggled up at home and waited for that Powerballl to pop. Thanks for spending your Wednesday with me 🙂 And congrats to our Playoff crews! The post season is going to be a fun one for sure. Can't wait to see all of you there.
Congrats to our TOP 3, who navigated their way through the likes of Henny Penny, a nosebleed, and of course, the Van Pelt family 🙂
And that my friends, was a game for the books! 2- Hole have chosen "NBA Draft History" for our R1Q1 next Wednesday night! So brush up on that and have a great weekend. See ya soon 🙂