When the set doesn't keep you on the edge of your seat, and you get comfortable, throwing those beers back and then BAM! you've got a kicker of a question and you just lost your 7… we've all seen it happen. Read on to see which teams lost their edge tonight!
Valley Grill in Middletown, Md 
It took a tie breaker question to settle up 1st & 2nd place tonight here at Valley Grill in Middletown, and the game was very close with several teams in the running for top tier. Our candy bar question seemed to be the head scratcher for this evening. Here are the results:
Stupid Sexy Flanders in 1st
PMB in 2nd
Fast Forward not Available in 3rd
Our first category for next week is the 2012 World Champion Baltimore Ravens ~ Ronnie
We had a nice group of teams out for our Wednesday night game at The Tavern! There's always some friendly trash talking between some of our regular teams which is really fun to see and I had some great joke answers I got to read out, but there is also some serious competition for the top 3 spots! Finishing 3rd was Shart Attack, The Gene Wilder Fan Club took 2nd, and for an imPRESSive third week in a row Blame It On The Butter was 1st!! They picked "Barney Miller" for next weeks winners choice, so study up and come join the fun with us next Wednesday at The Tavern!!  ~  Jon J
Yeah. That just happened. Look, if you don't know- then you just don't know. If you want to appreciate us, you need to come on out on a Wednesday and experience it for yourself. Words are not going to do it justice so I am not even going to try.
1st went to Cher's Zombie Army. Back in the house and freakin crushed it tonight.
2nd went to Tokyo Sex Whale. Not to be denied a top spot.
3rd went to Sex Hotline. Just happy to be beating Penis. Ha.
What a night. Next week we start out with Treevenge. Not the Movie, just people who have been killed by trees, because sometimes trees fight back.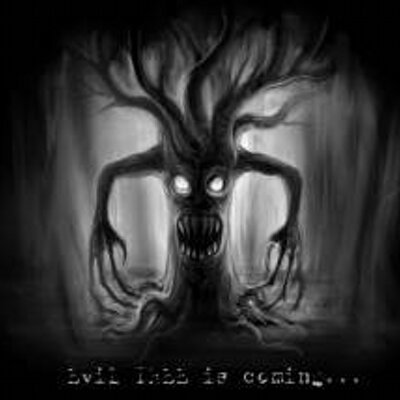 Once in a while, we get a visit from Dusty Baker's School of Management. They are beatable, we've recently learned this. But they are GOOD, which we learned a while back. They went on an incredible win streak beginning with their first appearance, going on to win the entire PHT World Series as a trio.
Tonight
, they returned to their home venue of Bennigan's to try their hand at the crowd
tonight
.
Dusty Baker started off very strong, barely missing anything holding a 92 point total at the half. Roaming Gnomes had a win streak of their own earlier this summer, winning I think 7 weeks straight. They were close behind with 89 at the half with Kill Bill at 88 in 3rd. Round 2 set some of the teams back because of a tough Candy question, asking for a candy once advertised as having the milk content of a "double malted milk from the soda fountain"… Two teams picking up  points here, lots of teams missing significant points with the miss.
Round 3 and 4 had some crucial stumpers which kept a majority of the field out of striking distance, but our top 3 teams kept it close. Dusty Baker pulled some good gets and moved up to an 11 point lead going into the final. Roaming Gnomes, back 11, needed to go 12 and hope for a miss from the top team. Kill Bill Vol 3 was back by 14 to the leader, but could still close the gap with some luck.
Final played about 50% but our top 3 did not change. Winners are Dusty Baker School of Management. 2nd place to Roaming Gnomes, 3rd to Kill Bill Vol 3. Two more weeks of the summer season, come out and join us and get those points to qualify for the end of summer! I'll see you next week!
1st Place:     Dusty Baker School of Management
2nd Place:    Roaming Gnomes
3rd Place:     Kill Bill Vol 3
Next week:     Maryland Geography
Some times, you think you've heard it all. Seen every possible wrong answer, every team name that was funny the first time, not so much the 50th time. You start to wonder: can anyone actually surprise me anymore?
And then, on a question about book sequels, a team submits, "Return to Uncle Tom's Cabin".
That pretty well sums up this week at Memories.
Third Place: Polyamorous Virgins
Second Place: LOWL
First Place: Wait, Wait, Don't Tell Me
WWDTM has selected, "Cosmology" as next week's first category. Join us next week, and
in three weeks
for Summer Fling tournament!

Tonight we kicked things off with a question about rock stars in film, asking for three different rock stars that appeared in different movies throughout the years.  We also had an audio question which played songs in reverse, asking for the musical acts in question.  The two toughest questions of the night were definitely the ones about Mental Floss and the city of Trent, which stumped most of the room.
Tonight's halftime page asked teams to identify Cop shows based on the picture, as well as matching fictional lands to the authors who created them; that second half caused some problems for teams as well.  Heading into the final question things were pretty close at the top, and the final question asked about musical tributes. The question asked about a musician who had a tribute at the Royal Albert Hall in London, which was one year after he passed away; most teams got the answer of George Harrison.
The final didn't do much changing of scores, with third going to Makin Money Milking Monkeys and second going to Peanut Butter and Jealous. The winners tonight however, congrats to We've Embraced Our Mediocrity! Next week we start with a question about Football Films, so I'll see you all then!
Until next time,
-Chad
Tonight at Barefoot Bernies I (Devan) was on the mic for you guys. Thank you for being patient as I trained, and sorry to Probes Explore In Your Anus for butchering your name and calling you Probes Exploding In Your Anus.  One of my favorite questions of the night was Every time a member of the New York Mets hits a home run at his home ballpark, a "BIG" version of this fruit rises of an area beyond the center field fence.  For your wager, name this fruit. 2-POINT BONUS: What is the name of the Mets' home stadium? The answer for the fruit is an apple. Although some teams got the bonus answer confused with the old stadium, it was not Shea but the new stadium! Citi Field. Tonight in third place we had Biff Slap, in second place we had Probes explore in your Anus, and taking home the win tonight was Sad Fat Dragons. The category for next week is Arenaviruses. Thanks for everyone coming out tonight.
Never a dull moment at Bennigans! Tonight's game of Pour House Trivia was a wild one, with the standings doing a bit of belly flop as the later rounds hit the teams hard!
Highlights of the Night:
In "The-Rents-Got-A-Geography-Question": So my parents, who are both geographers, and their geographer friends, have a notoriously flimsy record with Geography questions. So I always make sure to give them a good shout out when they do manage to get one right. Because I have the microphone and they have no power here >:)
In "They-Aren't-All-Slow-Pitches!": I get so much stinkeye every time an "easy" question comes up that causes a mad rush to be first to turn an answer in (seriously, you guys complain, but can't wait to be first? mmmhmmm) So when a much more difficult question or three smacks several teams, the instinctual "Ouch" reaction I have is only intensified. Come on guys, it's never going to be an entire set of easy ones!
In "Is-That-Actually-A-Thing?": OK so, I spend most of my life online. I'm not ashamed of that, nor do I try to hide it. Yet, for all the time I spend online, I (who is in the age-group of millennials) have never heard of Mental Floss, which is supposedly aimed at millennials. Is this actually a thing? Or is it just "aimed" at millennials without actually being relevant? Because it doesn't seem like a thing to me…
The final was pretty much a wash, so the podium was set very quickly.
In third place tonight, Goonies Never Say Die!
In second place tonight, Many Bothans!
In first place tonight, Don't Piss Off the Faeries!
So yes, the parents won tonight. And since I heckled them early on, and since their name says quite clearly not to piss them off, they got their revenge quite swiftly; next week we'll kick things off with Ian Sings Disney Songs. Jokes on them though; I know what Disney movies my mother hasn't seen >:)
Study up, and we'll see you next time!
Until then,
Ian