Hockey, Baseball and Trivia on Wednesday!
We had a lot of things going on tonight! Like A LOT! So much competitive spirit in the air, everyone was cheering for something and they didn't seem much concerned about what they were cheering for! Make some noise PHT!
Valley Grill in Middletown, Md 
Great night of trivia here at Valley Grill and super congrats to the 1st place team tonight with a score of 180! That is a pretty amazing feat considering we had a few brain twisters tonight and the final was IMHO exceptional. Keep an eye on the website as the playoffs and World Series are sooner rather than later. Here are tonight's top three:
Fat Kids are Hard to Kidnap in 1st
Southpaw Fish in 2nd
Stupid Sexy Flanders in 3rd
Our first category for next week is the Periodic Table ~ Ronnie
What an awesome back and forth battle for 1st place last night at The Tavern! This is also the second time this week I have seen a team on an impressive winning streak get stopped! Finishing in 3rd last night was In First Place! They were in and out of the lead throughout the game but ending their win streak with 2nd place was John Lithgow's Fan Club! They were just discussing before the game how long it had been since getting a win, and then with a one point lead at the final, holding onto a 1st place victory was Olney the Lonely!! They picked "The Hobbit (the book)" for next weeks winners choice, so study up and join us next Wednesday at The Tavern!!   ~  Jon J
All of the Tv's had crazy stuff happening tonight, even the Keno games! Hey- did you keno has 80 numbers?? Sure does. So you could have figured out from the hundreds of slips scattered around the bar… Participation points! Was also fun pausing the entire game so all my teams could make a variety of noises and they showed a particularly good hockey hit again and again on replay…
Speaking of again and again.. Tokyo Sex Whale picks up another win tonight! Man oh man, these boys are hard to beat! 2nd went to Uranus (has life on it) who went with a strategic zero wager, and it was a MB tiebreaker for 3rd between Comfortably Dum and Flight Level- they may be have 60 years off but they were still the closest, and it was Comfortably Dum who grabbed the final podium spot! Nice pull. Next week we will start out with Frederick County History.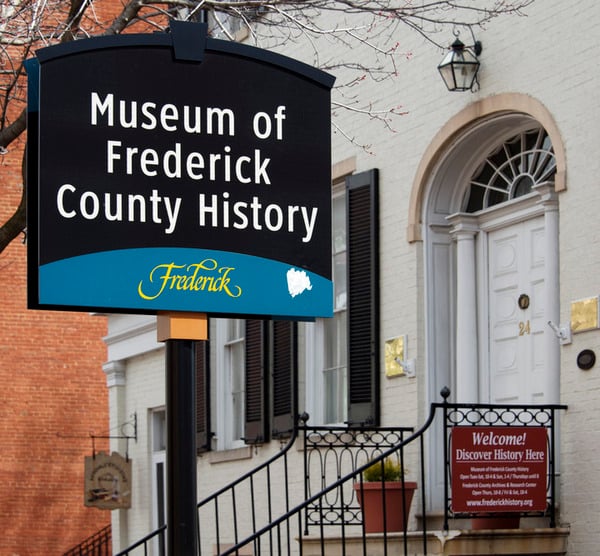 Tonight
the players came to play the game. And the game, it was a-played. However,
tonight
, the game played back. Roaming Gnomes gave it 110%
tonight
looking to continue their 3-game win streak against a strong field of competitors!
Roaming Gnomes started out as strong as they could've, having a perfect 94 out of 94 points in the first half. They were definitely looking like they were gonna make it a 4th! Third round made it a point to try to slow them down. The Game Show Feats category was Roaming Gnomes 5 point bonus chip and they missed that, missing their wager, the 2 point bonus for the follow-up, and the 5 point bonus chip. Sheesh…
4th Round had a rough question about the "ideal gas law" that only 1 team picked up points on. That team was Roaming Gnomes, able to move up and try to snag the lead back. Apparently none of the other players were watching Bill Belichick's press conference from 6 months ago where he taught the assembled NFL media about the ideal gas law. If it makes anyone feel better, I'd never heard of it either, but then again, I make a conscience effort to avoid the Patriots on television. In fact I haven't had cable in about 2 years because of them.
Going into the final, Knock Knock led and would just need to get the final correct to break Roaming Gnomes streak. Knock Knock MISSED it and that was the game… Roaming Gnomes did get this one. And that was that. Game. Set. Match. Roaming Gnomes takes 4 in a row! 2nd place to Tancat and 3rd to Knock Knock. Great game. Back in a week.
1st Place:    Roaming Gnomes
2nd Place:   Tancat
3rd Place:    Knock Knock
Next week:    21st Century Washington Capitals
We had a fun game this week, with a close game and some particularly tricky questions! Veterans battled with new teams and even a veteran team with far too many people to play for points – but they were free to play spoiler!
As our game wound down, we had one last change of the leaderboard in store, with a low percentage of correct answers on the final allowing some teams to race up the rankings.
Third Place: Polyamorous Virgins
Second Place: LOWL
First Place: The Moops
The Moops are back at it again, this time selecting, "1980's Celebrity Nudity" as next week's first category. Could we be due for a picture of Burt Reynolds on a bearskin rug??
NOPE. See you next week.
Tonight the game opened up with a question about fast food mascots, asking about the chain that had a talking oven mitt as their mascot for a few years, voiced by Tom Arnold. Most teams managed to remember that was the mascot for Arby's.  We also had an interesting question about baked beans, talking about the company that advertised their beans by spelling it with a 'Z' instead of an 'S'. That one ended up being a tough one as only about half knew Heinz was the answer.
The audio question asked about the song 'Pretty Woman', asking for the artist (Roy Orbison), the year it came out within three (1965) and the word that got bleeped out (which was absolutely hilarious to hear the first time, but was 'Mercy').  I also learned that the show 'Alice' is not a spinoff of the 'Brady Bunch', but is actually based on a Martin Scorsese film. Halftime asked teams to identify the famous clowns, as well as identifying answers with 'May' in them.
The third round started out tough with a question about the two largest lakes in Central America, which are named for a Central American country and its capital. Only a few teams got to Nicaragua, and only one remembered the capital of Managua. Things stayed pretty tough when asking about the horse racing event that is held close to Halloween, and has an annual purse of over $25 million.
The hip hop history question was tough for a few teams as well. It asked about the cities that Tupac and Biggie were killed in, which were Las Vegas and Los Angeles, respectively.  In the final round we asked about a procedure that can be applied to pretty much any Government official, not just the President, as Supreme Court Justice Samuel Chase was the subject of it, as he was accused of letting his partisan beliefs impact his court decisions. Turns out pretty much anyone can be the subject of impeachment, which a lot of teams knew.
The last question in the final round asked about the two men who teamed up in the first Wrestlemania's main event, as well as starring in a 1982 blockbuster film. The people we were referring to were Hulk Hogan and Mr. T, who played Thunderlips and Clubber Lang in Rocky III. Unfortunately nobody got there, although I did have a few Rocky and Rocky II guesses.
Tonight's final question was about TV Hosts, and asked for the man who was the host for three different shows on all three major American networks in the early 1980s. A few teams managed to get the answer of Dick Clark, which moved things around. Third place tonight went to Bored of Ed with a nice game. Second went to We've Embraced Our Mediocrity, who led almost the entire game. However, they missed the final question which left the door open for BTF to take the win! Nicely done! Next week we start with a question about Internet Memes, so study up!  I'll see you all next week!
Until next time,
-Chad
 We had a real "Puckin'" good time at Barefoot Bernies trivia night last night. I know the CAPS did not help spice our evening with a win but the Penguins fans in Hagerstown were certainly excited about things. Thanks for coming out to play everyone. I even got a tee-shirt out of the deal. It says "I kissed a cat…and I liked it!" LOL – thanks Maureen for the threads 🙂
May the FOURTH be with you on Star Wars Day. And it was. A particular Wookie even made an appearance, even though he is likely still (SPOILER) grieving.
Great times last night everyone.  It was a close one all the way to the final. With only a few points between 1st and last it could have gone any number of directions. Dick Clark was a tough pull on a tough TV Hosts question and solidified the TOP 3 like this:
Good game y'all 🙂 And as much as I lobbied for Sad, Fat, Dragons to do a Triple 50/50: Mr. T or Fuzzy Wuzzy" category for next week, they went with VEGAS CASINOS – also a fun one. There will be more Fuzzy Wuzzy in the future. Balee dat!
Have a great week and weekend my friends. See you next Wednesday night.
It's always fun to meet new people, and tonight I got to meet a lot of new players! It was a night for the new kids here at Wolfie's, everyone caught on quick and had a lot of fun.. I can't wait to see you all in here next week! And yes- bring that husband of yours too!
Here's how the standings looked-
First Place: Team Awesome
Second Place: Team 3 Generations
Third Place: Team KB
Next week it's Burlington, WI
Hard Times Cafe in Arlington, Va