It's Summer Fling, and we don't judge- bounce around a bit, try a little here and a little there.. Just make sue the only things you're catching are Pokemon and great games!
It was nice to back at DRP here in Alexandria after a July 4th hiatus, and the teams were here and ready to play! The final was a toughy tonight, and it took a couple of strategic wagers to settle it all. Here are the results:
HR PuffnStuff in 1st
Worst Case Ontario in 2nd
Wingardium Mamosa in 3rd
Our first category for next week is the world of Sid and Marty Krofft ~ Ronnie
Greene Turtle in Hagerstown, Md 
Tonight at the Greene Turtle we opened up with a Periodic Table Word Play question after a week off from 4th of July festivities. The question asked teams to identify the only two elements with one letter symbols which are different from the first letter of the element, which are Potassium (K), and Tungsten (W).  We also had some fun with Roman Numerals in the first round, asking for the current year in Roman Numerals (MMXVI), as well as asking for the next year that can be expressed using just three letters, which is 2050 (MML).
The audio clue for today was about 'American Idol' contestants, which had teams naming them based on their songs. Most teams got all three of them, which were Kelly Clarkson, Carrie Underwood, and Philip Philips.  The Romantic Co-Stars question asked for Matt Damon's co-star in a certain 1997 movie who has the same initials as him. The movie we were talking about was Good Will Hunting, with his co-star being Minnie Driver.
Halftime asked teams to identify different movies with 'American' in the title, which had quite a few appearances by Bradley Cooper on the list.  We also asked teams to match US Presidents to the quote they are associated with.  In the second half we had a question about current MLB managers, which gave us an excuse to ask about Robin Ventura and his failed attempt to fight Nolan Ryan, which ended with Ventura eating several punches.
We also had an interesting question about a prestigious fine arts university, which Seth McFarlane and Nicole Miller both attended. Turns out this might be the reason that McFarlane's show 'Family Guy' is set in this state, with the answer being Rhode Island.
Tonight's final question was in the category of Art in Film, and talked about Caravaggio's painting 'The Calling of St. Matthew', which depict Jesus calling Matthew from a life of obscurity and into the light. The question talks about a popular 1970s film which features a similar theme, with the title character being plucked from obscurity and into a life of fame.  The movie even features a photographic reproduction of the painting in one of the scenes, although subtle.  The answer we were looking for, which only a few teams got to, was 'Rocky'!
The final question moved scores around just a little, with 404: Answer Not Found taking third. Second place went to That's A Niner, who were one of the teams to get the final. The other team to get it right led for most of the second half of the game, with the win going to Cotton Candy! Nice work! Next week we start with a question about Australian Geography, so study up! I'll see you all then!
Until next time,
-Chad
The summer is about halfway done and teams are doing their DAMNEDEST to finish in that top percentile in order to qualify for the end-of-summer tournament! il Forno is a rough place to compete as we have a clear juggernaut in The A Team, who've won the majority of the games this summer. We had a large crowd
tonight
looking to dethrone our champs, taking any means necessary to win! We'd hope it would work out!
Going into the half, The A Team trailed by 1 to Chicken McThuggets who roflstomped the first half! They picked up some crucial 2 point bonuses and let them sit atop the field, if even for a short bit. That short reign at the top was crushed by Round 3, which, fortunately for the field, also put a dent in The A Team, who missed a 7 point wager. With these slip-ups, Wrecking Ball was able to move into the lead going into the 4th round!
Round 4 didn't do much to shake up the scores so going into the final Wrecking Ball led by a point or two, the A Team held a firm 2nd place and Chicken McThuggets were in 3rd. Thuggets bet 0 after hearing the word "Art" in the final category. A question that wiped out about half the bar, maybe a bit over, would play well for some teams. 3rd place
tonight
, a defensive wager, though they did get the answer, was Chicken McThuggets! One of our top 2 missed so Fourplay Above the Table was able to sneak into 2nd place
tonight
with a get on the final! Winning
tonight
, their umpteenth in a row, The A Team! Back in a week for more summer trivia, SOMEONE BEAT THESE GUYS! Later…
1st Place:     The A Team
2nd Place:     Fourplay Above the Table
3rd Place:     Chicken McThuggets
Next week:     Euro-geography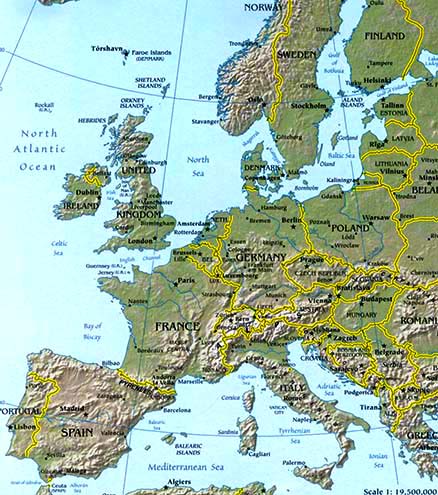 After nearly two years at the helm of the trivia podium, my time at Spider Kelly's comes to an end, and what a way to go out!  We had a record turnout of 16 teams cram into the restaurant for tonight's game, as the staff were bringing in chairs left and right.  I'd like to think that all of these teams were here for my final game, but we actually had seven new teams playing tonight!  I hope you all stick around when Whitney takes over!  Onto the game…  With so many teams in the house, one would expect a close game, and that's exactly what we got.  Kitten Mittens went wire-to-wire, maintaining the slimmest of margins as we headed into the final.  They were one of just four teams to come up with a correct response, and hung on for the win.  Jimmy's in Vegas took second, with Swedish Police on Vacation in third.  Next week, Zach will be filling in for me, as your fist category will be "Pokemon GO".  ~ Matt
It may be summertime but the heat is on inside Bennigans, not outside! With more and more teams coming out to test their wits against those teams that have become regulars, it made for a nail biter of a game tonight!
Highlights of the Night:
In "Ian-Provides-Child-Care": Our WC category
tonight
was Ian Sings Nursery Rhymes, which I'm fairly certain was just Charlie's Angels attempting to get me to lull baby Charlie to sleep for them. I'm on to you guys! I charge $20 an hour; next time you're gonna pay!
In "Forget-Correct-Answers-Lets-Make-Ian-Laugh": An MLB Managers question is clearly not meant for this crowd; 3 teams walked straight up after I read it to hand me answer slips with big ??? on them, some took shots, and a few even got it right. But the majority just turned in slips with the most outrageous answers they could. No points, but lots of Ian bucks for everyone! Redeemable nowhere…
In "And-Just-How-Do-You-Know-That-Mother?": I'm not sure I want to know honestly; when your mother practically sprints up with the Tinder answer, I think the safe bet is to just not ask questions. That said, she and my dad do love going to IHOP…
The final was a killer tonight, with defensive wagers and correct answers being key.
In third place tonight, Don't Piss Off the Faeries!
In second place tonight, Pop Vultures!
In first place tonight, Cher's Zombie Army!
Great game everyone! Next week we'll kick things off with a US Big Brother question! So study up on your reality tv, and we'll see you next time!
Until then,
Ian