The rain may not ever stop but it's never stopped us from having some damn good trivia games! Our teams came with umbrellas, boots, *galoshes* and rain slickers but they came! Twas a night for laughter and learning- check out the recap here!
Valley Grill in Middletown, Md 
Quite a few teams tonight here at Valley Grill, we should be able to utilize the patio as soon as the weather cooperates. It took a tiebreaker to settle 3rd, and don't forget playoffs, Pub Crawl, and World Series are just around the corner so start your planning! Here are tonight's results:
Stupid Sexy Flanders in 1st
Rum Ham in 2nd
Southpaw Fish in 3rd
First category for next week is a Triple 50/50: Requiem for a Dream or Miss Congeniality?
I was excited to come back for live trivia at the Olney Tavern tonight! We enjoyed a lovely evening discussing former Disney channel starlets (with varying degrees of stability), incredibly violent children's stories (featuring Jiminy Cricket's Force ghost), and my complete lack of sports knowledge. Seriously – who cares if Pablo Sandoval is a catcher or a third baseman? As long as he can kick the puck through the net and score touchdowns, that's all that matters!
John Lithgow's Fan Club couldn't be caught tonight and they locked down first place with In First Place actually in second. Team Sonofa… had the sole correct answer to the finale and came from behind to an impressive third place finish. Next week's winners' choice category is Alfred Hitchcock movies. Thanks for letting me play along this week, I'll see ya 'round!
– Eric 🙂
How do YOU like your edible underwear? Fruit roll up? By the foot? With Sriracha?
Wednesday nights at Belles are not right.. they just aren't. Good lord, we wouldn't have them any other way though. We did manage to run off the new team (I kid, I kid, they are totally coming back next week) and then it was a full out melee of my veterans to get on that top 3 podium. King of the mountain is a game we excel at here, with people getting shoved right and left. Occasionally with the shoving there's a comment on parentage- but all's fair and what not! Was nice to have our resident loudmouth back in the country and back in our hearts, can't wait to see who you start yelling at for this season Justin…
Let's get down to it. 3rd went to Cher's Zombie Army! I think it was the dancing… 2nd was Tokyo Sex Whale, they just couldn't hold on to that 1st place spot… Uranus (has a crack in it) took the top spot tonight! For next week we are starting with "Things I have eaten today" so be sure to stalk my facebook next week. ~Samantha
Once again we had the core group of trivia teams
tonight
at Bennigan's, prepping for that final month of the 13th season. Lots of teams look ready to make lots of noise in the post season but
tonight
there would only be ONE winner! Last week, Roaming Gnomes won their 4th in a row, a strong streak for them who hadn't streaked since changing their name from Stray Cats.
Tonight
they'd try to extend the streak.
Just the Tip was on fire
tonight
! They finished the first half with a PERFECT 92 points! Great start for them; they too were the only team to get a perfect score on the halftime page. The 3rd round helped to create some separation too, as Just the Tip increased their lead. Knock Knock was closing in however, needing some help in the 4th.
4th round saw our hardest question of the night, having more than half of the teams missing "due process". Most common wrong answer? Habeas Corpus. Not exactly the same thing, but definitely a 2-word legal term. Not a terrible guess… yes, it definitely played very hard. Just the Tip held onto the lead going into the final.
Just the Tip was up enough to bet just 4 points, cushioning the blow if they'd miss the final. Well, only 1 team picking a correct response on the final, which shifted some spots a bit. Tancat sniping a correct response on the final, moving into SECOND PLACE because Just the Tip just didn't lose enough ground to fall below! Great game! 3rd place
tonight
, Knock Knock. That's the game! Back
in 1 week
, hope to see you back!
1st Place:     Just the Tip
2nd Place:    Tancat
3rd Place:     Knock Knock
Next week:     Deadpool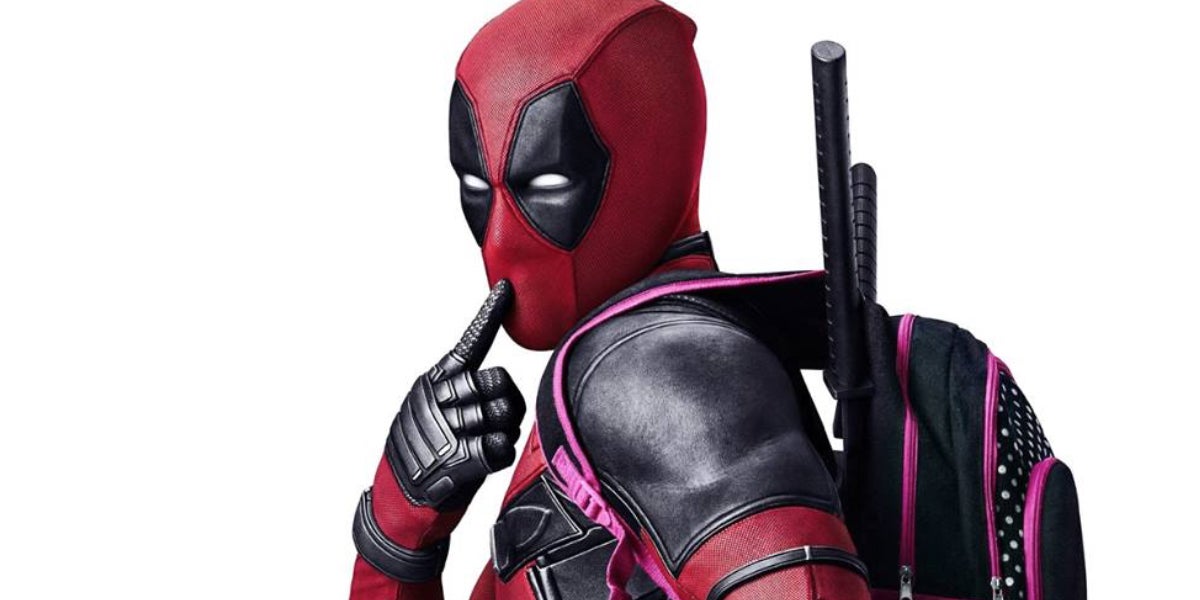 A challenging set, a few new teams and a legion of veteran teams hungry for more? That's a recipe for a good night of trivia! We had plenty of laughs (including some that might have been genuine…), had our seemingly required Footloose dance-off and even made fun of baseball for a bit.
Teams answered questions all about the NBA Draft, Lisa Bonet and even everyone's favorite 90's band* Eve 6! As the field struggled through this week's set of questions (seriously, I don't think I've ever seen that many missed Bonus categories!), we finally closed on the final. With the Moops secure at the top, who would fill out our podium?
Third Place: Up For Anything
Second Place: LOWL
First Place: The Moops
The Moops have selected, "Former African Leaders" as next week's first category. I'm pretty sure that will exclude the King of Wakanda…
See you next week!
-Nick
*: No one's favorite band from the 90's, let's be real here.
Tonight we started things off with a question about Internet Memes, asking about the meme known as 'ermahgerd girl', more specifically what series of books she was holding in the original image of her. A few teams knew that she was holding books from the Goosebumps series (I thought she was holding Pokemon cards or something, whoops).  We also had a spelling question in the first round which asked teams to spell brand names correctly, as per their advertising, which ended up being rather tough. Almost nobody spelled Liquid Plumr right, although Tastee Freez and Chick-Fil-A were a little easier, but not by much.
The audio question in round two was about films that came out in 1996, and I was impressed by how many teams recognized Jerry Maguire, and that a few teams got Ransom. 101 Dalmations was a bit easier to get, though.  The NBA question ended up surprisingly tough, as it seems the draft lottery isn't as well known as I thought. We also learned that the first lottery draft pick of all time was Patrick Ewing, which I thought was a neat fact. To end the round we asked about a band that currently has 11 members and is on TV week nights at 11:35, which is The Roots, where Questlove is their drummer and oftentimes frontman. I just have to say I love the name Tuba Gooding Jr., which is the nickname for one of the members.
Halftime gave teams a sheet with ten pictures of US Presidents being played by actors, with teams getting a point for each actor and each President they could name, which was not easy for several teams.  In the second half we opened with a question about Back to the Future, more specifically asking about the name on Marty's underwear, which he assumes as his alias, going by Calvin Klein.
However, things got pretty difficult with the US geography question, where we learned that the distance from Honolulu to Los Angeles is roughly the same as the distance from Los Angeles to Boston. Things stayed tough when we moved on to the name that year question, where we asked for the year that planes were banned from flying over the White House, the rights to Monopoly was purchased by Parker Bros, and the first MLB night game was played. Most teams guessed in the 1940s, but those things happened in 1935.
The Ballet question didn't get much easier, as they asked for an animal from a Tchaikovsky ballet, as well as from the Opera Lohengrin, which was referring to the swan from Swan Lake.  In the final round we asked about the two elements that were used by a scientist to figure out the age of the Earth through the properties of the radioactive decay of Uranium into Lead.  The edible brand names question asked about the largest Hispanic food distributor, which shares their name with a Romantic painter. I think my favorite wrong answer for that one (and for the night) was Frito Lay, who is my new favorite painter; the answer was actually Goya, however.
In the legal lingo question we found out that a lot of people get due process and Habeas Corpus mixed up. Tonight's final question was about fictional characters, and talked about a character who was killed off in the fourth chapter of his original source material by the title character, but showed up later as a ghostly conscience. In the animated adaptation he is given his name, and survives the whole film. About half the teams got the answer of Jiminy Cricket, and it definitely shifted things around.
Third place tonight went to GI Joey Broseph (I believed in you!!), nice job ladies! Second place went to BTF, who held the lead until the final question. Taking the win on the final, congrats goes to We've Embraced Our Mediocrity! Well done! Next week we start with a question about 90's Nicktoons, so study up for that one! I'll see you all next week!
Until next time,
-Chad
Yes it was wet! Yes it was wild! No this is not a PG-13 rated re-cap! Seems like we have strung together some rainy Wednesdays over the past few weeks and last night was no different! That said though, the trivia crews popped their rain coats on, drove to Bernies and had at it in true Hump Day Trivia style! Great game everyone. Things are brewing up for our post-season festivities. Mark the dates in your calendar: June 4th for Pub Crawl and Playoffs and June 12th for World Series 13!
We had a fun set of questions for sure! And some tough ones! The brand name spelling bee was a monster. Chick-Fil-A got many a team and so did Liquid Plumr"
But that said there's nothing like a FULL CLOG DESTROYER is what I always say!
Props to our TOP 3 crews – nice job on climbing that ladder:
Bada Bing y'all! Good times. Let's hang again next Wednesday night and kick that one off with some trivia on "9 Inch Nails AUDIO." I promise it will be PG-13 🙂
Love ya! Dg
Tonight at Wolfie's we had 6 wonderful teams playing. There was lots of competitiveness, it was a close game for most, and plenty of laughter. A great way to start a vacation. The game started off slow, rules were being explained to new teams and a team showed up late. Once, all teams were caught up, we set sail on our adventurist  night. Teams were neck in neck with points, even the puzzle they scored almost exactly the same! Just like most trivia nights, the game changers are normally in the 3rd and 4th round, which held true tonight. Before the final question, I read the scores out, we had two teams tied for first. After the final question only one team was able to answer it correctly and came out Tonight's New Winner! They were a new team, a new team who advised they will be returning!
Side note: my nostrils were turning left and right as the food came out! Smelled GREAT! Tonight's special was all you can eat shrimp.
First Place: Team Irish Eyes
Second Place: Team Awesome
Third Place: Team Seth
Final Category: One Piece Anime – TV Show
Hard Times Cafe in Arlington, Va
It was great to welcome some new teams to Hard Times Cafe in Arlington, as one of our veteran teams Mess and Jegg paid us a visit from their (former) trivia location out in Fairfax.  Tonight's story once again involved Kitten Mittens, who stormed through tonight's set and was pitching a perfect game until a tough question on legal terms tripped them up.  No matter, as they had a win locked down before the final question, and took home another victory.  The win for Kittens Mittens clinches their automatic invitation into the World Series!  Can't wait to see them tear way up in Hagerstown next month.  The aforementioned Mess and Jegg took second thanks to a correct response on the final, with Rocket Surgeons taking third.
Next week we'll begin with a question on Untimely Rock and Roll Deaths!  ~ Matt