An Unpredictable Tuesday!
I'm sorry, what kind of triple 50/50 was that?? Oh man.. you just never know what will pop up on our Tuesday nights!
A funny night at whole foods as all eleven teams watched me struggle with some pronunciation….my streak has come to an end! Mini Van Mafia returned and took the first prize this evening!
1st Mini Van Mafia
2nd Just Two
3rd The Californians
First category next week will be everyone's favorite pokemon go!
-Zach
We finally had a certain team get over their 1st place slump at Zepheira Sports Bar on Tuesday! They were our Season 13 house champs, but have not had a 1st place finish since then! In 3rd we had I'm Just Making This Up As I Go Along, 2nd went to the Avengers, and finally in 1st place was Sanford & Son!! A few people seemed less than thrilled with next weeks winners choice category of "Small Engine Repair", so study up and join us next Tuesday at Zepheira Sports Bar!!   ~  Jon J
All the Mensa-caliber regulars were out
on Tuesday
night to welcome new host Austin to his first solo hosting night with Pour House!  It was a tight game throughout, but perennial contenders "Capitol Hillbillies" held first place from wire-to-wire, taking home the top prize
and
 eliciting peals of laughter with their highly topical team name, "Republicans DO Recycle!"  (Tough break, Melania.)  Your top three:
1st – Capitol Hillbillies (doing business as Republicans Do Recycle)
2nd – Bark Twice If You're In Milwaukee
3rd – Valley Girls
We laughed, we cried, we learned more than we ever wanted about human vs. reptile breathing rates.  We struggled to remember the magician's three-word nickname on Cheers, but came up with some very creative responses – "Three Card Monty" was a particular stroke of inspiration (but sadly incorrect).  Hope to see everyone back next week, when the first question will be about the forthcoming supervillain team-up flick, Suicide Squad!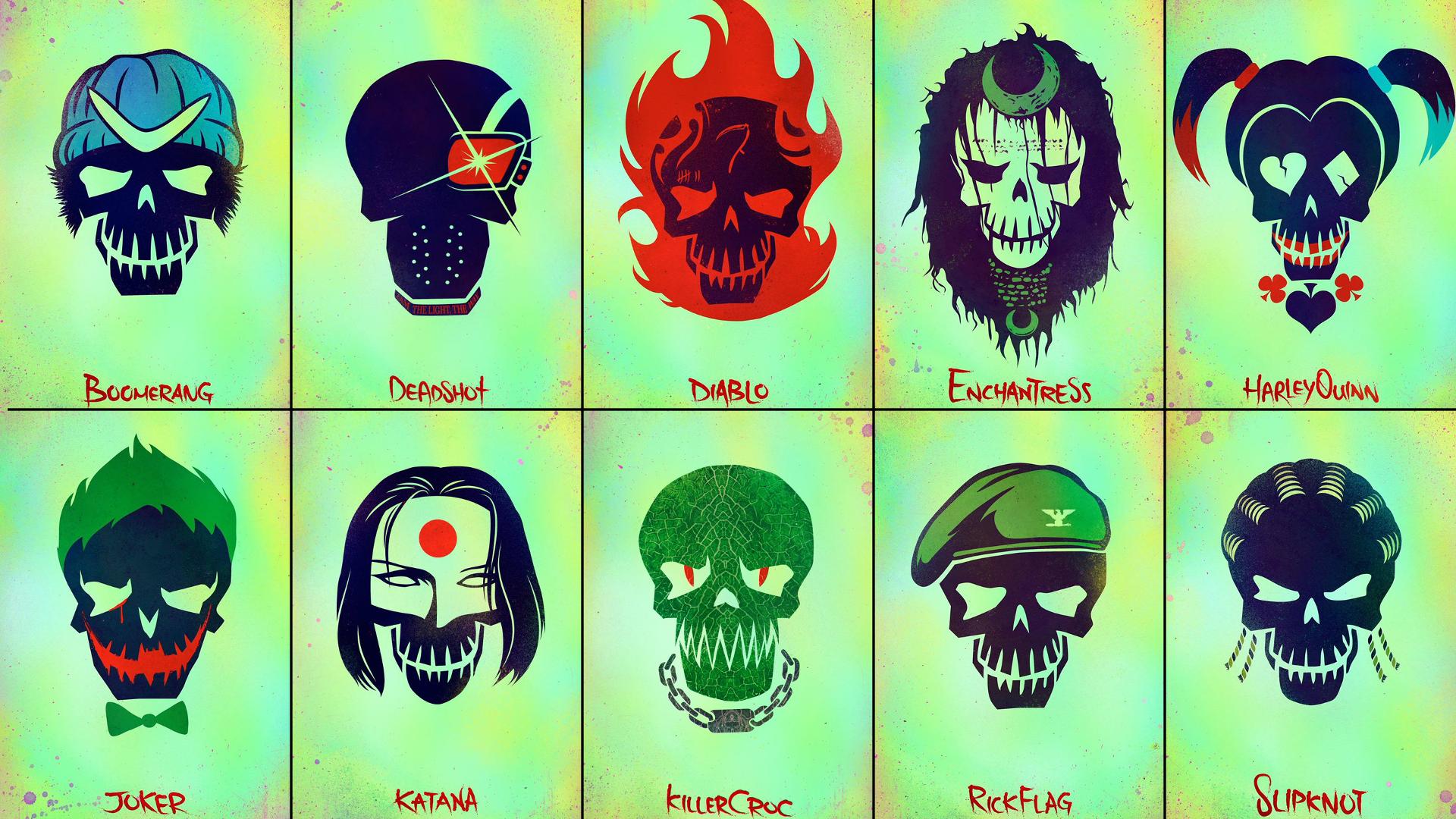 Funnies, charades, and more than a few Hey-O's! Frankly, that's just the way I like it… you were loud, in it to win it and just a damn good time tonight Champions. If you don't know- then you just don't know. Come see us on some Tuesday night soon!
I always feel bad from the teams who play it safe and end up acing the final… Quite a few of those tonight! In 3rd it was Mac Oldster! Nice pull! 2nd went to Comfortably Dum and in 1st it was Swipe left for a better team name, who were celebrating all sorts of things being in their wheelhouses tonight. Next week we start with Love able Losers.
Great game again tonight at Cugini's! It just goes to show that no matter how well you are doing, or even if you are leading the entire game, nailing the last question is crucial in a close game. Here are the results:
WWBS in 1st
Team Janet in 2nd
Never Mind in 3rd
Our first category for next week's game will be North Korea! ~ Ronnie
The summer season continues here at Quincys as we saw most of the regular teams join us for yet another night of trivia. I had some serioud questions to ask these guys and I just needed the correct responses if I was gonna give them points. Simple game, right? Some teams still struggle… let's hope it's not you!
Going into the half, If We Lose the Terrorists Win were leading. If We Lose has pretty much been the team to beat during the summer season while Uncle Jack has been away testing the waters at other PHT venues. Other teams have had good games here or there but they are definitely the favorites week in and week out.
Round 3 tossed the crowd a James Bond question that played extremely difficult. A 2-part question, you needed either of Connery's last 2 Bond films, each released 12 years apart. Some teams got Never Say Never Again, one team did get Diamonds are Forever but no one got both and the number of teams to score points here was only a handful.
Going into the final, If We Lose led and just needed a correct response to take down the win. Sure enough, they got it! 2nd place went to Heroes in the Half Shell who jumped up with a correct response, same goes for Oranges who finished in 3rd
tonight
. Great game, we're back in a week! Until then guys 😉
1st Place:     If We Lose the Terrorists Win
2nd Place:    Heroes in a Half Shell
3rd Place:     Oranges are Not the Only Fruit
Next week:     US Civil War
Tonight's game started out with a question about #1 overall NFL draft picks, and asked about the most recent Wide Receiver to be picked 1st, which hasn't happened since 1996. A few teams were able to get to the answer of Keyshawn Johnson, who was taken by the Jets.  We had a fun audio question, which was about TV cartoons, asking teams to name the shows based on the clips.  I was surprised and amused to hear a clip from Aqua Teen Hunger Force as one of the answers.
Halftime asked teams to identify different literary characters based on images of their film portrayals, as well as matching medical doctors to their specializations.  In the second half we had a tough James Bond question, which asked about the two films that Sean Connery was in before and after a 12 year hiatus. Only one team got 'Never Say Never Again', and nobody got 'Diamonds Are Forever'.
Tonight's final question was in the category of Rock and Roll Albums, and asked about the best selling hard rock/heavy metal album of all time, which was released shortly after the death of the band's original lead singer due to alcohol poisoning.  Most teams figured out we were talking about AC/DC, but not all figured out we were talking about Back in Black.  This didn't move scores around too much, with third place going to Black Steel and second going to Ignorance is Bliss. Tonight's winners played a strong game throughout, congrats to Fractured But Whole! Next week we start with the film 'Ace Ventura: Pet Detective', so study up! I'll see you all then!
Until next time,
-Chad
 We had a no-nonsense game this week, as teams got down to business and churned out answers to our barrage of questions. It was a regular points factory in here!
As we approached the final, strategic betting set up an upset… which was thwarted by correct answers all around.
Third Place: Bell Pepper
Second Place: Dave's Not Here
First Place: Poovey Farms
Poovey takes it down, and selects, "The Office (U.S.)" as next week's first category. I'm just glad it's not more Hamilton…
See you next week!

Senor Tequila's in Germantown, Md
We closed another night of Pour House Trivia at Senor Tequila's just in time to get out before the rains came; well for my teams anyway! A great night of competition as always!
Highlights of the Night:
In "Blink-And-You'll-Miss-It": I think tonight's Animal Physiology question might have been more of a human Physiology question for some teams, or at least it turned into a lesson for some; just don't forget to breathe when you're thinking through your answers!
In "I'll-Take-Oddly-Sexual-For-1000-Alex: Rub it on you, or hit it with something. The scribblings on the sides of the answer slips I got…I won't repeat anything, but you can use your imagination. Or don't. Maybe don't. Definitely don't.
In "Things-I-Wish-I-Could-Unlearn": I knew that PAM was an acronym. I knew that. I knew it wasn't named for anyone. I did NOT know what PAM stood for. And now that I know it stands for Product of Arthur Meyerhoff, I wish I didn't know that. Because that has to be the laziest thing I've ever heard. It actually makes me angry that that's what PAM stands for. Like irrationally so. Grrrrr.
After a tough final and some defensive wagering, we had our podium spots.
In third place tonight, the Fan Club!
In second place tonight, Axl's Doghouse!
In first place tonight, Uncle Jack!
Great game everyone! Next week we're gonna kick things off with a category on a current CBS show called Braindead. From what Uncle Jack described, it sounds hilarious, so study up, and we'll see you next time!
Until then,
Ian
A La La trivia night is not just any ole trivial thing! It has an energy all its own. The bar was robust with pub trivia teams aiming at sniping a little La La Money and some Pour House Trivia Summer Fling points. The trivia was a fun set that kicked off with me imitating bird calls. For me it was a fun question. For teams, however, they stink-eyed my bird call imitating chops! Pff…whatever!
Great times though after we got our bird call anxiety out of the way. There were some animal themes tonight for sure. Kibbles & Bits changed the dog world in 1981 and was a fun question Tuesday as well! Rocky & Bullwinkle made a cameo. And let's not forget about Judge Harry's stuffed armadillo, Clarence! Hehe…fun times.
Congrats to our TOP 3:
A HOT Tuesday night leader board for sure! Next week we kick it off with a category near and dear to my heart: "Old School Arcade Games." You kids these days and your Playstations and Phone Apps…pff! Back in my day we had to walk to the arcade (yes sometimes in the snow and sometimes barefoot!) and pop quarters in machines to get our game on!
Have a good week everyone! DG